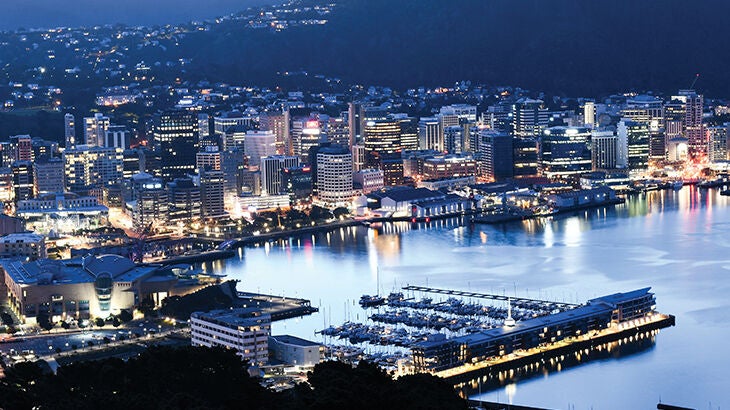 Welcome to this edition of Wellington Workplace where we profile leasing opportunities ripe for the picking right now across the Wellington region and drill down into some of the dynamics at play in the market today with our insight pieces.
Vacancy rates are at historic lows across the office, retail and industrial sectors and experience shows that occupiers would be well advised to act promptly if they spy a lease opportunity that suits.
The leasing market has proved to be much more resilient than any of us could have predicted when New Zealand's first lockdown sent us all into a bit of a tailspin.
Sure, there has been some fallout – mainly in the hospitality and visitor-related sectors of Wellington's regional economy – but by and large, the commercial and industrial market has held up well.
We all came to grips with work-from-home scenarios and after an initial thrust in the office sector to sub-lease space, the dust has settled, and business owners now want their teams back in the office – and workers generally concur.
The government sector continues to underpin the office market in the CBD and is seeking additional office footprint across the city, meanwhile the development pipeline is pretty minimal for the time being and the buildings that are underway or about to proceed are largely pre-committed.
Hybrid working models that will be mainstream in the post-pandemic world do impact the volume of people coming into the city centre – great for a more-streamlined commute, but not so good for retailers and hospo' businesses.
Fortunately, we haven't seen widespread emptying out of retail space and there's not a lot of vacant shops in the CBD – unlike, say, Queenstown.
Ecommerce and escalating online shopping have had more of an impact on retail footprint than COVID-19, per se, and we are going to see more change when David Jones vacates its department store corner mid-year, altering the retail landscape in that part of the city.
In the industrial sector, Fraser Press, director Bayleys Wellington Commercial, says the squeeze on available stock for lease shows no sign of letting up and with ultra-low vacancy across the region, occupiers have little choice when it comes to finding premises to move to.
"The emergence of purpose-built industrial business parks with accessibly-priced and conveniently-sized units was the standout trend in 2021, with rapid uptake from owner-occupiers leaving just a fraction of the units for the investment market," he says.
"We expect those units that eventually come up for lease will be pounced on by occupiers looking for well-located, modern business premises."
Press says rents are increasing and occupiers hoping to secure new-build space to lease should brace themselves for upwards pressure on rental rates.
"The well-documented supply chain headaches for the construction industry, the rise in land values and the cost of building will all have to be recouped down the line – so quality purpose-built property will undoubtedly command higher rental rates than more established offerings.
"As for future supply, it's likely that the Kapiti Coast and surrounds will be the future growth node on the back of Transmission Gully opening and other infrastructural improvements bringing efficiencies to that part of the region."
While in 2022 we are all hoping for some sense of normality after a prolonged period of upsets and cancellations, the year ahead for the Wellington commercial and industrial leasing market – across all sectors – looks set to be an active one.
It is likely to be defined by a shortage of stock, competition for available space and minimal new-build property coming on-stream.