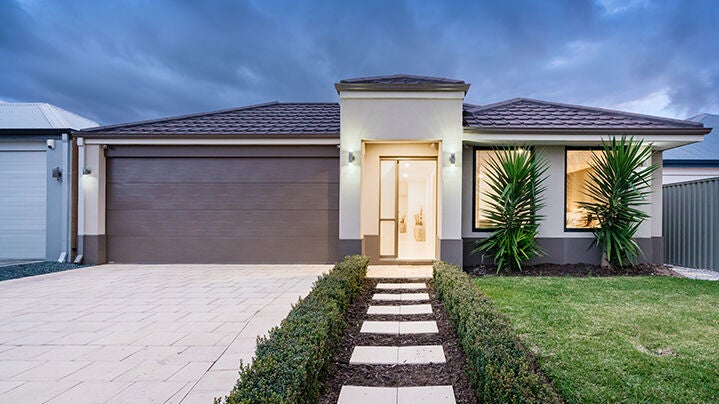 That observation perfectly dovetails into the arrival of the spring selling season which always sees an upturn in market activity – with more stock typically coming onto the market for sale.
Evidence of this new-found confidence is being anecdotally tracked by the Bayleys Canterbury residential sales teams through indicators such as:
Robust auction clearance rate
High numbers of attendees at open homes
A growing catalogue of appraisal requests from potential vendors
An easing of the loan-to-value ratio restrictions
An increase of new migrants coming to New Zealand
The market become accustomed to a new inflation/cost of living dynamic unseen in this country for many many years.
Our observations are supported by the ANZ in its latest Property Focus research report which notes: "We've been calling a turn in the house price cycle for a little while now, and the June data confirmed it. In fact, we'd go as far as to say that the June data were stronger than our expectation. Now the question is whether this is just a noisy start to the turn, or if the upswing has a bit more oomph than we've been expecting."
Latest figures from the Real Estate Institute of New Zealand show that Canterbury as a province has navigated the past 18 months of market turbulence far better than virtually every other region in the country – reflecting the resilience of both buyers and vendors, along with the province's on-going recovery and societal evolution from the 2010 earthquake which has seen a mass population relocation to new satellite towns which have boomed around peripheral Christchurch.
According to the latest REINZ statistics, the median house price nationally year-on-year for the month ending July has fallen 4.9 percent. Interestingly, the national median house price figure excluding Auckland fell 5.4 percent.
By comparison over the same period, the median house price in Canterbury fell just 2.5 percent. Among those areas within Canterbury which saw their median price values fare far better than the national figure in the year to July are: • Ashburton – up 11.3 percent to $540,000 • Christchurch City – down a mere 1.7 percent to $649,000 • Waimakariri District – down 4.8 percent $695,000
Keeping the Canterbury market-wide figures to the forefront of analysis, telling sales value data from Bayleys Canterbury clearly spotlights the outstanding results we are securing for our clients:
While the median sales value for a residential property in Christchurch is $649,000, by comparison Bayleys Canterbury's median sale price in Christchurch is $677,500.
While the median sales value for a residential property in Selwyn is $760,000, by comparison Bayleys Canterbury's median sale price in Selwyn is $840,000
While the median sales value for a residential property in Waimakariri is $695,000, by comparison Bayleys Canterbury's median sale price in Waimakariri is $995,500
Another set of data highlights that an ever-growing number of potential vendors are appreciating the success rates which Bayleys Canterbury continues to deliver week-in/week-out. Broken down into specific price bands, transaction data spotlights Bayleys' dominance in all areas of the province's residential real estate market.
Bayleys Canterbury now has a 21 percent market share of all homes sold in the Canterbury region under $500,000. In the middle portion of the market for homes sold between $500,000 and $1million, Bayleys Canterbury has an 11 percent share of the market. And at the top end of the market, Bayleys Canterbury has a 23 percent share of the market for homes selling for more than $1million.
Elsewhere in the latest REINZ stats for Canterbury, the current 'median days to sell' figure of 38 days is more than the 10-year average for May, which is 35 days. There is now approximately 14 weeks of residential property inventory in May 2023 for buyers to choose from – which is three weeks more than the same time last year.
Analysing recent activity trends, REINZ chief executive officer Jen Baird noted: "Owner-occupiers were the most active buyers. First-home buyers were also active in Christchurch but in lower numbers than owner-occupiers."
She added: "Most vendors are adjusting their price expectations based on the current market."
"Auction activity increased although the number of auctions was light, a substantial increase in bookings for August confirmed that this approach continues to be popular. The market tends to be slow during the winter, but despite factors such as interest rates and the upcoming election, agents have reported signs of positive, though cautious, market sentiment," Ms Baird added.
There's plenty of insightful data and stats here for contemplation, but if you'd like to discuss in further detail, the Bayleys Canterbury residential sales team is always available to share our market knowledge with both vendors and potential buyers. Or should you see any properties in this edition of Selection magazine which pique your interest, feel free to get in touch. We look forward to hearing from you.