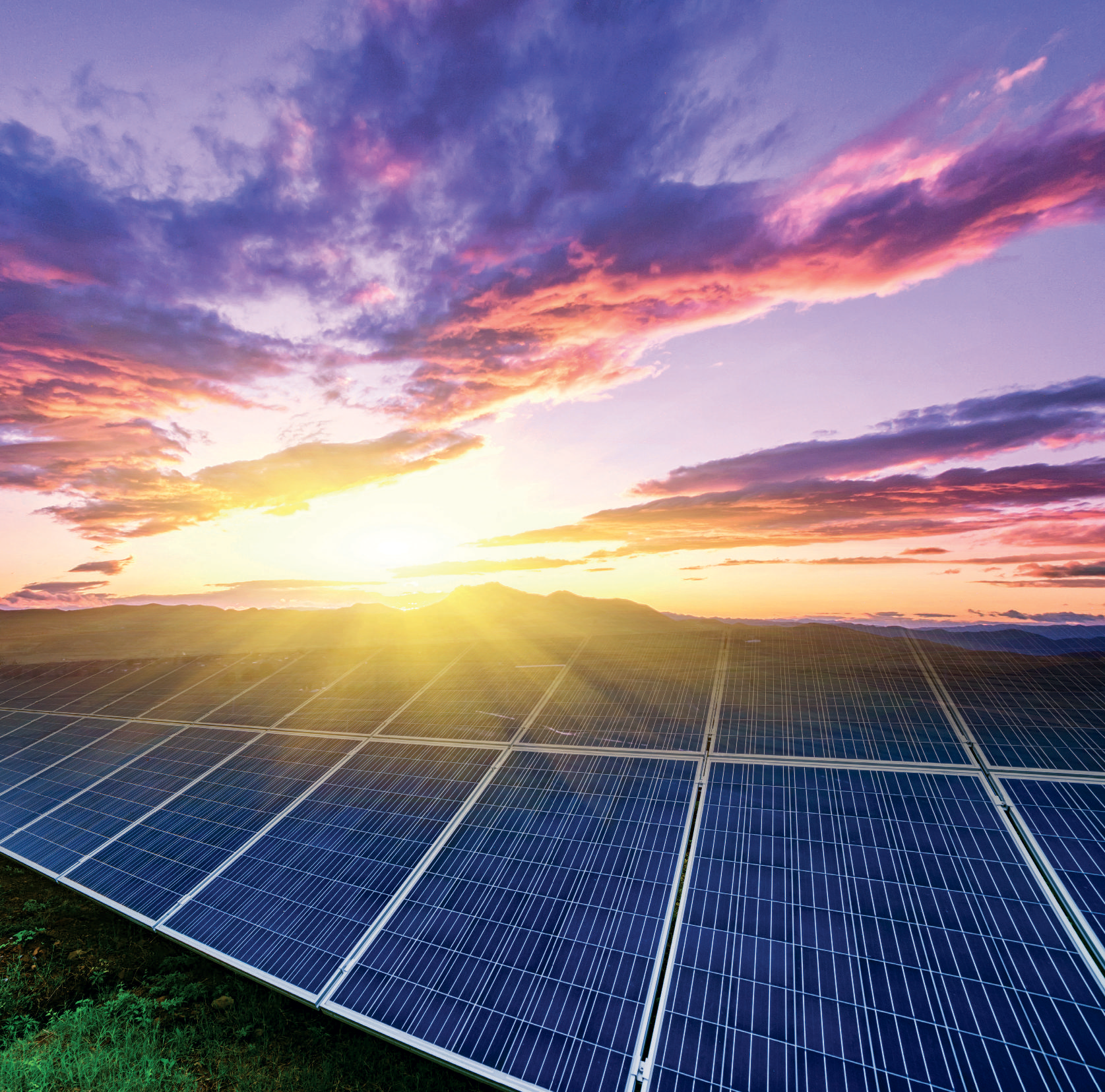 A survey last year by Energy News and GE Digital confirmed what some landowners may already have known, that demand for land for solar electricity arrays is likely to grow significantly in the next three to five years.
The prediction that New Zealand would achieve 500mW of solar energy source by 2030 has leapt forward and is now more likely to occur as early as 2024.
Large-scale solar projects, with and without battery support, are seen by all parts of the electricity industry as the best system-wide solution to New Zealand's growing renewable electricity needs, particularly with the advances in battery storage and solar tech in coming years.
Data from the International Energy Association which New Zealand contributes to also highlights solar energy as the number one growth source for sustainable "green" energy, well ahead of wind.
Farmers wanting independence from the grid is nothing new and they are often driven there by the high cost of running farm infrastructure like dairy sheds, homes, and irrigators, which solar energy and wind installations can often power.
However, advances in energy management software and solar efficiency mean participating in electricity grid supply with solar installations also brings the ability to earn another income stream from the farm operation.
Sustainable Energy Association of New Zealand CEO Brendan Winitana says his organisation has had "truckloads" of enquiry in the past 18 months from farmers interested in how they could tap into the emerging solar electricity supply market.
"Wind is the other green option for New Zealand, but the consenting and building process makes it a tougher one to get through," he says.
Residential and commercial solar projects have been well established for the past decade but utility solar (supply) is only just emerging, and a range of options exist for landowners.
At its largest scale are projects involving land that can be linked into the national grid, with Transpower having over 120 applicants applying of which Winitana says about 50 would be realistic.
The location of such larger projects is very reliant upon their position in relation to the national grid high voltage lines and existing sub-stations.
"Transpower is working through two SEANZ members who have got long-term agreements in place to lease land off farmers, these are known as agri-voltaic projects," he says.
Such projects are common in Europe and depending on the layout can still include grazing animals in their deployment.
Agri-voltaic projects also require deep pockets, often more than the New Zealand market can provide and he knows of several international operators scoping out options here.
He believes a greater opportunity for farmers and landowners may lie in smaller-scale projects aligned with local electricity distribution companies.
"These may be for 5mW projects, as opposed to these larger 150mW-plus projects."
He cautions that deployment of farm-based solar arrays in New Zealand is still in its early stages, but there are several consent issues to consider.
"You need to be really aware of the need for early engagement with the community, and with iwi. We have already seen one scheme run into issues with the community."
This is a proposed 100ha solar site on the outskirts of Helensville northwest of Auckland. It is to be developed by New Zealand-owned, United Kingdom-operated company HES Aotearoa. The farm is to supply 14,000 homes with electricity.
"The reality is there is no fast way to get through the consenting process, and every district is different," says Winitana.
Bayleys Bay of Plenty country and lifestyle sales manager, Matt Clutterbuck says he has had periodic but regular enquiry from potential investors seeking out farmland that may be suitable to accommodate solar panel arrays for power generation.
"They will usually be looking for either a lease or buy option to put the panels on, and this has been coming not only here in Bay of Plenty, but also in Waikato and Canterbury."
The lease value per hectare will exceed what the property could earn as a dairy unit, with the lease term usually set for 30 years.
Often the project's panels will sit high enough off the ground to facilitate grazing by sheep, if not cattle.
"But you need to look hard at what the implications are beyond that 30-year period for the farm business you have today. If you are on a dairy farm, then the risk of going entirely to a solar array project could mean you lose that ability under council environmental rules to go back to dairying at the term's end, if you wanted to," says Clutterbuck.
Landowners would also have to consider the likely soil fertility implications of having minimal stock or possibly only sheep grazing over an extended period.
Industry sources are coy about how much farmers can generate by putting land up for solar panel lease, but broad revenue estimates range from $3,500 a hectare to $5,000 per hectare.
There are some big names in the energy sector approaching farmers about possible land use options.
In Waikato, there are three large solar projects planned with a total of up to 1,500ha proposed to be developed into solar farms. A big part of this focus is falling on North Waikato, with its proximity to the national grid high voltage line system, and short transmission distance to the country's largest city.
Little is being said by the large energy companies including Genesis about how far progress has gone, other than confirming the developments will be mainly in the North Island, with a focus on existing transmission connection points.
Interested parties also include overseas companies, with UK-based Island Green Power also planning to convert a property in the district to solar farming. The proposals indicate this project could generate sufficient electricity to power 30,000 homes with panels mounted three metres above the ground and capable of following the sun.
Such projects are not without their controversies, with locals raising concerns over the visual impact on what is envisaged will be leased land.
In Canterbury, Kea Energy managing director and founder Campbell McMath has extensive experience getting farmers hooked on alternative energy sources, and more recently in matching them to larger-scale solar generation projects.
"Recently we have seen fewer straight 'cow shed' solar panel projects and more projects where farmers may be using four or more hectares, so they are not only providing power for their own property but sufficient to sell to others.
"There are some boxes that need to be ticked when it comes to determining what makes a good solar site, a lot of people come to us keen to lease their land or sell, but it needs to be near some big power lines with capacity.
"It also needs to be relatively flat, with a soil type that makes putting in piles easy, but not too easy," McMath says.
Having a shelter belt around it can be an advantage at the consent process if that is required.
"This can be dependent upon the size of the site you are looking to convert."
It is also dependent upon council regulations, often if the area being converted is five percent or less of the title area then a consent may not be required.
McMath says typically a 10-20-hectare site will generate sufficient electricity for about 1,500-2,000 homes.
Tracey Gordon, general manager for Ruralco Energy a division of farmer co-op Ruralco is frequently asked by shareholders about the viability of including a solar project on farm to supply and sell electricity.
While she has multiple clients with solar panel systems for supplying electricity to farm dairy operations, she is cautious about rushing into solar supply projects.
"We usually advise clients to look at their own energy needs first, and how they can use solar to meet those, and that can be done well with good systems and often combined with battery storage. However, selling surplus electricity is a whole different proposition that demands some careful consideration."
Gordon says grid supply solar can be a problematic energy source given it is only available when the sun is out.
"And the greatest load demand on the grid is earlier in the morning and in the evening, and until battery capacity is improved, solar just cannot offer a secure baseload source."
For a farm wanting to consider solar as an income source, one option would be to seek out a secure buyer for that electricity, this could be in the form of a housing development or industrial project nearby.
But if considering supplying the grid, the relatively low price received of about 8c/kWh will seriously challenge the economics of the project.
"There can also be a reasonable amount of infrastructure you as landowner may have to install. Such a project needs very careful due diligence."
Read more...