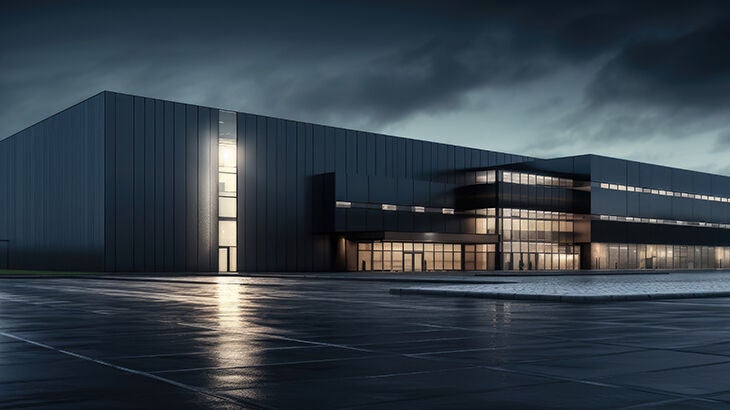 Like all sectors, the broader industrial market is responding and adapting to the post-pandemic environment.
Talking to our leasing brokers around the country, the industrial market remains the busiest segment of the broader commercial property landscape – despite New Zealand officially being in a technical recession following two consecutive quarters of GDP contraction. Occupiers trying to find bigger, better or different premises are finding that recessionary talk has not physically reduced the demand for warehousing around the country, with vacancy levels extremely low and rebounding net-migration figures expected to keep the pressure on.
Despite NZ Post's latest ecommerce spotlight report highlighting a slow-down in online shopping patterns in the last year, the logistics sector remains buoyant and we also anticipate that the healthcare logistics segment of the market will continue to grow.
It remains to be seen whether New Zealand will on-shore more of its manufacturing to insulate us against supply-chain dramas and rising fuel costs, but one thing is for sure – large-scale spaces are in big demand for both investors and tenants.
This is glaringly apparent in Auckland but it's a very tight market nationwide, with anyone seeking a piece of the industrial pie frustrated at the lack of stock.
Rents have jumped up, and we expect to see continued rental growth ahead, particularly because "old rents" on existing leases will be playing catch-up with current rental rates when they roll over, so landlords hold the trump cards right now.
We'll have to wait and see whether the rate of rental increase slows down, but with a limited pipeline of new stock coming to the market as higher-for-longer interest rate patterns and elevated construction costs thwart industrial developers' plans, fair to say stress points will endure.
Favourably-zoned industrial land remains scarce even though traditional boundaries nudge outwards and the Auckland and Waikato regions become figuratively joined at the hip.
The economic golden triangle will remain a significant piece in the New Zealand industrial puzzle with the ports of Tauranga and Auckland pivotal to the import-export equation.
Relocating to further-afield regions is not the easy answer to occupier woes given that moving product away from concentrated population bases is not efficient.
However, we are witnessing changing dynamics in some industry segments like printing, where redundant big-scale factory and warehousing space in some regional markets may potentially have a new life with innovative repurposing or repositioning.
As supply chains splutter back into life, the "just-in-case" dynamics – which saw businesses stockpiling inventory to offset unpredictable shipping and flight schedules – are easing, but occupiers have to be pragmatic about their space requirements, particularly those looking to optimise cubic capacity.
They're needing to be savvy ahead of impending lease expiries, having to meticulously plan in advance to secure quality space with favourable leasing terms, and larger occupiers are having to explore new-build options to cater to expansion plans.
Sustainability initiatives are gaining traction in the industrial market as institutional investors actively lift the ESG profile of their portfolios and fine-tune their responsible investment strategies, and occupiers place an increased emphasis on "green" factors along with other ESG initiatives like staff well-being.
This is driving the flight-to-quality, and landlords are accepting that they will have to review and address facilities that don't align with current thinking or occupier expectations around building performance and credentials.
It's not much consolation, but New Zealand is not alone in the industrial space dilemma.
Knight Frank's latest research, The State of Logistics Asia-Pacific: Focus Report 2023 reveals Asia-Pacific's (APAC) logistics industry faces a severe supply-demand imbalance with our neighbours across the ditch in Sydney confronting huge rents and a dire lack of stock. Get in touch with Bayleys' leasing team to cut-through the industrial market noise and let us help you find a workable space solution for your business.