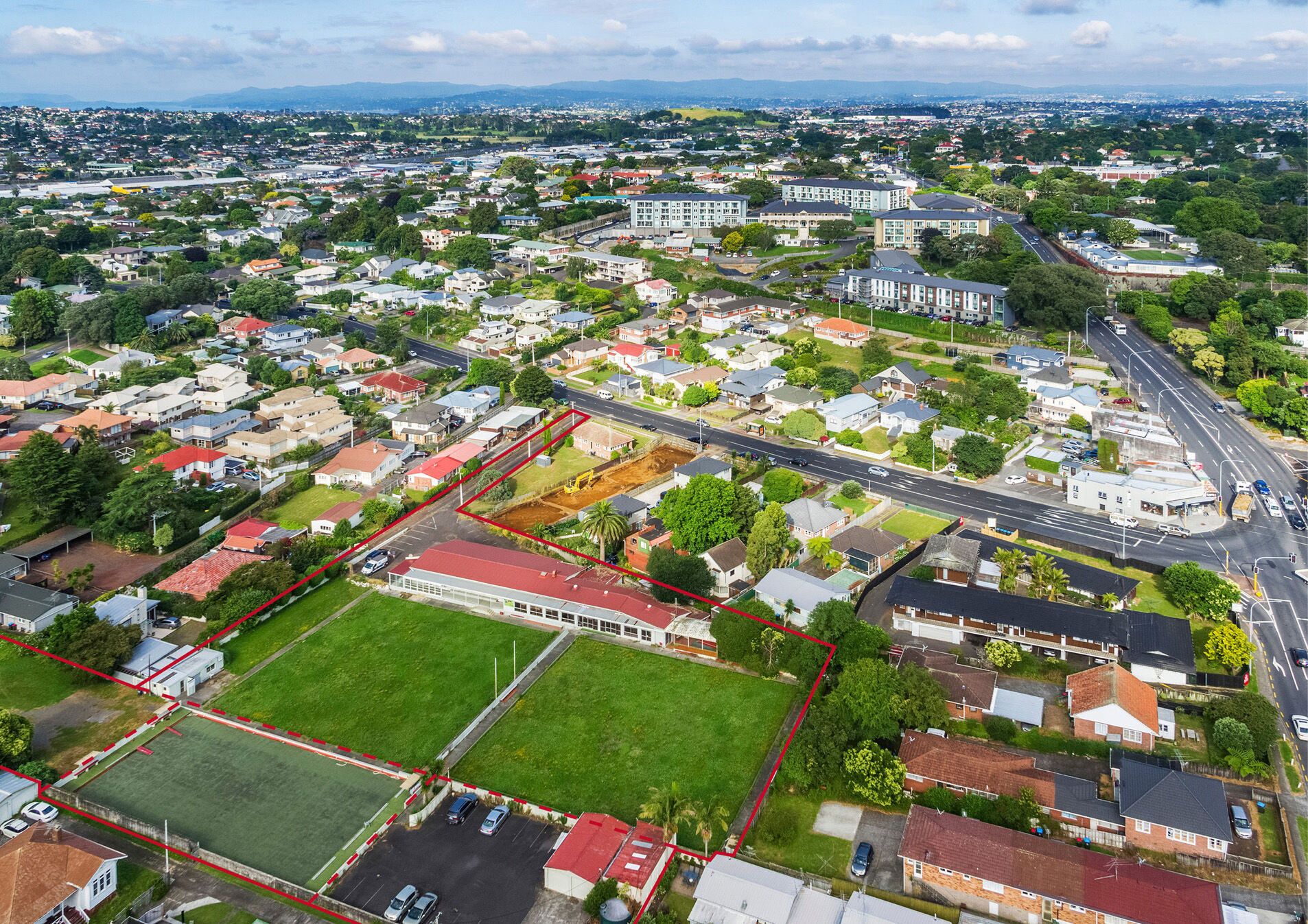 Hillsboro Bowling Club in Auckland closed in 2017 after a continuing decline in patronage meant it was no longer a viable financial venue. The club had been rolling up on the greens for 92-years. Its former headquarters at 16 Hillsborough Road consists of 7,975 square metres of freehold land and the club's former 661 square metre club house.
The property has been marketed previously however some false price expectations that were bandied about by various media at that time hindered the sales process and the vendors are now entering into fresh sale's approach by commercial agents experienced in the sale of residential development land in a serious attempt to secure an unconditional outcome for the club members.
Hillsboro Bowling Club elected to merge with the nearby Onehunga Bowling Club and the two former rivals are now known as Royal Oak Bowls playing out of the old Onehunga site.
Now the land and buildings are back on the market sale by tender through Bayleys Real Estate, with tenders closing at 4pm on March 27. Salespeople Dave Stanley and Mike Adams said that with a 'clean slate' provided by an intervening 18-month timeframe, and a new marketing campaign, the club was confident of a realistic sale price.
"So with a fresh tender campaign, it is up to the market to decide where it sees value for what is essentially a residential development site in an established and comfortable Auckland suburban environment," Mr Stanley said.
The Hillsboro Bowling Club landholding across four individual titles is zoned residential mixed housing suburban, and sport and active recreation under the Auckland Unitary Plan and is surrounded by a mixed housing urban and mixed housing suburban residential properties
The mixed housing suburban zone is the most widespread residential classification in Auckland – covering both established suburbs and green-field areas. The land use designation allows for the construction of one or two-storey dwellings in stand-alone or free standing configurations. The zone also allows for potential intensification provided any dwellings are built to a style which retains the existing suburban character.
Meanwhile, the open space sport and active recreation zoning applies to land used for organized indoor and outdoor sports, active recreation – including the ability to sustain grandstands, clubrooms and changing facilities.
Mr Adams said that while the site's official address was 16 Hillsborough Road, the former bowling club greens and clubhouse were also accessible through shared right-of-ways leading off both Mount Albert Road and Budock Road.
"What we see at 16 Hillsborough Road is a perfect example of the transition of Auckland under the Unitary Plan – where underutilised land whose underlying purpose has dwindled over the generations, is being replaced by housing, which the city needs more of," said Mr Adams.
"Auckland Council and central government have both flagged the need for more homes to be built in Auckland's existing urban areas. With the dire shortage of urban land available, we believe developers will be investigating the potential of this site."
Former Hillsboro Bowling Club president Ian Drew said the club had faced reality in its decision to sell up the site.
"In the past Auckland Centre had around 60 bowls club across the region but now, with patronage of all types of club rapidly declining, the number of bowling clubs is less than 40 and reducing," he said.
"We have faced challenges attracting patrons to the club and maintaining amenities such as the greens, bar and gaming machines have become too difficult, leading us merge and halve our overheads and to offer Hillsboro for sale.
"The proceeds of sale will be for use developing new club facilities in Onehunga - including underground carparking facilities and the installation of an indoor, artificial bowling green," says Mr Drew.