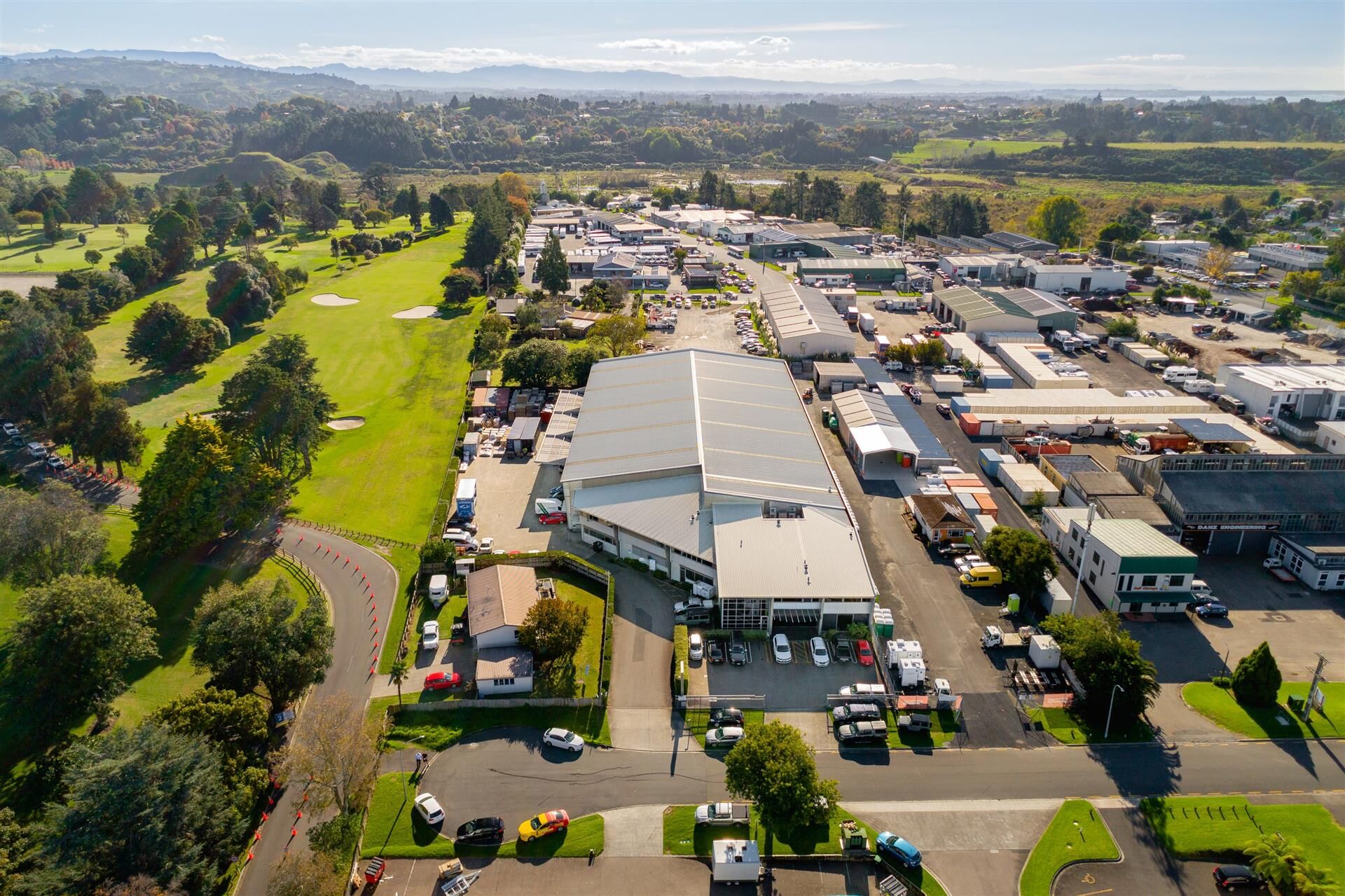 The immaculately presented standalone premises sit on a more than 6,200-square metre freehold site on Hynds Road, in the heart of the Greerton industrial area.
Bayleys salesperson Brendon Bradley said a buyer would benefit from an existing tenancy offering holding income of $473,760 plus outgoings and GST per annum.
"Indications are the current tenant, Newline Group, do not intend to exercise their final right of renewal in February 2024."
"This could open up options for owner-occupiers or add-value investors. A market appraisal points to the potential to secure a higher future rental in the vicinity of $540,000 plus outgoings and GST," said Bradley.
The property at 3-5 Hynds Road, Greerton, Tauranga, is being marketed for sale by Brendon Bradley, along with Ryan Bradley, James Hill and Scott Campbell of Bayleys Real Estate.
Sale is by deadline private treaty closing on Thursday 16 June, unless the property is sold earlier.
Ryan Bradley said the offering consisted of an approximately 4,596-square metre building on some 6,219-square metres of predominantly level land.
"The property incorporates an immaculately presented standalone industrial premises with a high-quality fit-out."
"Positioned at the rear of the building is some 2,900-square metres of high-stud warehouse with pallet-racking capabilities up to eight metres high, an approximately 190-square metre low-stud workshop, 208-square metre mezzanine storage area and a 312-square metre canopy allowing for dry loading facilities," said Bradley.
The warehouse facility is complemented with a two-level premium-grade office of some 986-square metres. This includes both open-plan and private offices, amenities and a showroom on the ground floor fronting Hynds Road.
"As well as providing an enjoyable working environment, the office area presents an impressive facility for hosting or entertaining clients," said Bradley.
Hill said that to build this building again in today's market, "you'd be looking at circa $14 million-plus along with the hassle of council, unforeseen delays, lack of land supply and construction material which are all increasing in value."
"We think there's huge benefit in an owner-occupier being able to take advantage of these factors in the current climate," Hill said.
The Hynds Road property sits within the Industrial zone under the Tauranga City Plan.
Campbell said this zoning permitted a wide range of industrial activities, as well as uses such as trade and yard-based supplies, port activities, and ancillary retail and offices.
"Neighbouring sites are home to a rich mix of industrial uses from warehousing and transport to manufacturing, automotive, construction and building supplies."
"Situated approximately two kilometres from State Highway 2 and three kilometres from the Expressway leading to Mount Maunganui and the Port of Tauranga, Hynds Road is close to main arterial routes as well as being centrally located for local activity," said Campbell.
The Tauriko Business Park and Tauriko Crossing regional shopping centre are approximately four kilometres to the southwest.
Click here for more information on the listing.