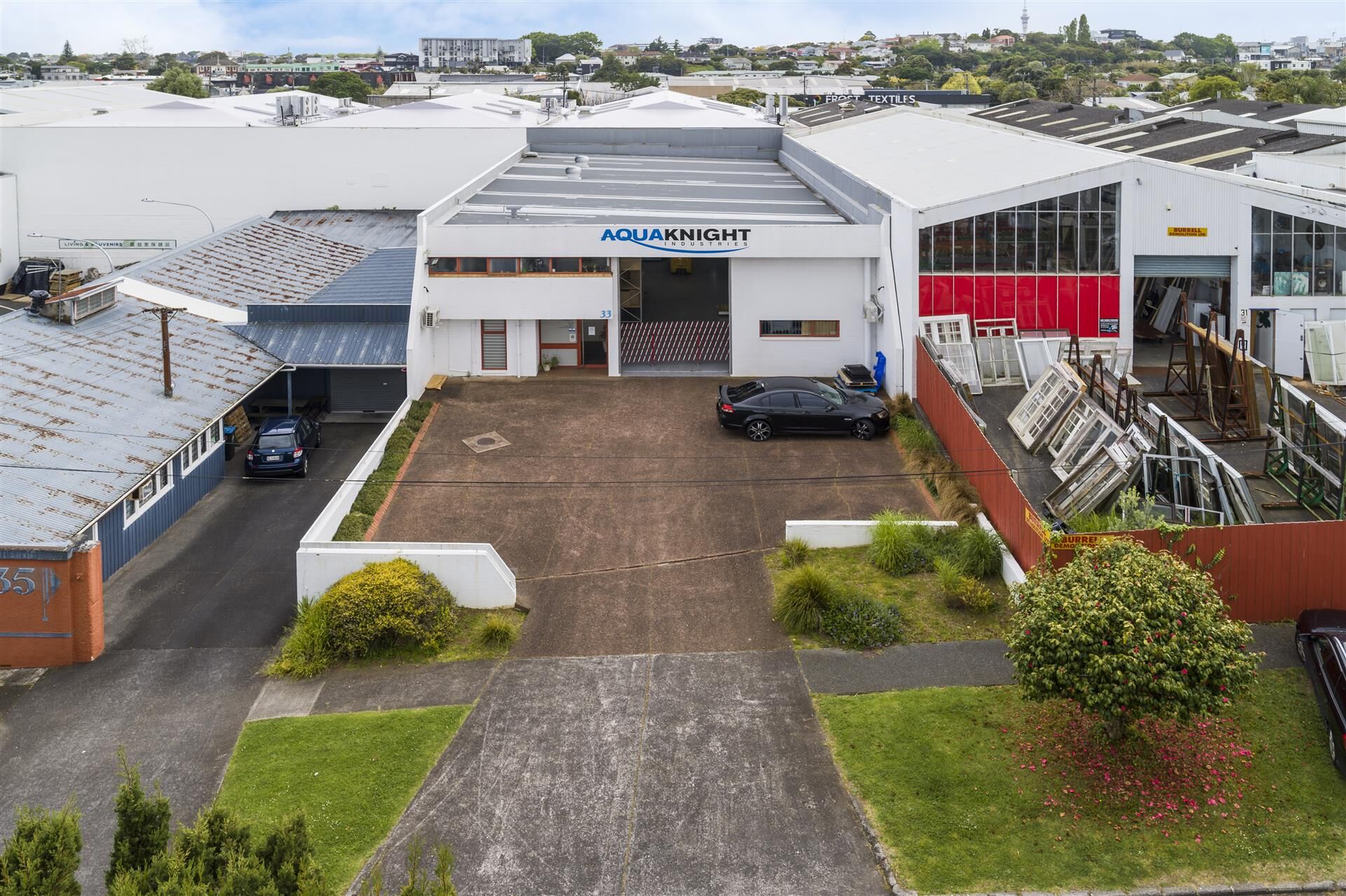 The clear-span industrial building on Leslie Avenue, Morningside, sits in a vibrant precinct which combines light industry with boutique offices, hospitality and event spaces.
The property is fully leased to Aquaknight Industries, a leading supplier of advanced stormwater and greywater waste systems. Aquaknight's products are used by numerous leading New Zealand bathroom and plumbing companies.
The business lays claim to a number of world-first innovations such as leak return ports and glue clips designed to eliminate moisture build-up in household showers.
Its Morningside premises generate a net rental return of $85,000 plus outgoings and GST per annum. The current lease runs through to 2024, with a further two-year right of renewal and a market rent review upon renewal of the lease.
The more than 600-square metre site also boasts significant future development potential thanks to its flexible Business – Mixed Use zoning under the Auckland Unitary Plan.
The freehold land and building at 33 Leslie Avenue, Morningside, Auckland, are being marketed for sale by Alan Haydock, Jean-Paul Smit and Damien Bullick of Bayleys Auckland Central.
Sale is by way of a tender closing on Thursday 8 December, unless it is sold prior.
Haydock said the property consisted of an approximately 437-square metre building on some 612-square metres of flat, elevated land with seven car parks.
"This purpose-built city-fringe service and industrial warehouse facility was constructed in 1983 with a simple, functional configuration suitable for a variety of occupiers.
"The medium-stud, clear-span warehouse is some 15-metres wide and 26-metres long. It is accessed via a container-height roller door. The warehouse floor has been covered with an industrial floor coating which provides a clean, dust-free work surface," Haydock said.
A significant mezzanine structure across the rear of the warehouse is a tenant-owned chattel.
The warehouse is supplemented with small office and amenity areas in a tidy condition.
Smit said the property's location within a prized mixed-use zone allowed for a wide variety of activities.
"These range from warehouses and light manufacturing to office, retail and residential accommodation and entertainment or healthcare facilities. This zoning also favours future redevelopment with an allowable building height of up to 18-metres at the Leslie Avenue site," said Smit.
Surrounding properties include warehouses and light industrial facilities, along with character and modern housing.
Bullick said the property also benefited from it position near the 'Morningside Precinct' development, which is home to a lively mix of cafes, restaurants, event spaces and character offices.
A short drive south along Morningside Drive is the Westfield St Lukes shopping mall and surrounding bulk-retail outlets.
"This central location offers easy access to affluent catchments such as Kingsland, Grey Lynn and Ponsonby, as well as Auckland's CBD, and the site for sale lies within walking distance of the Morningside train station," Bullick said.
Click here for more information on the listing.