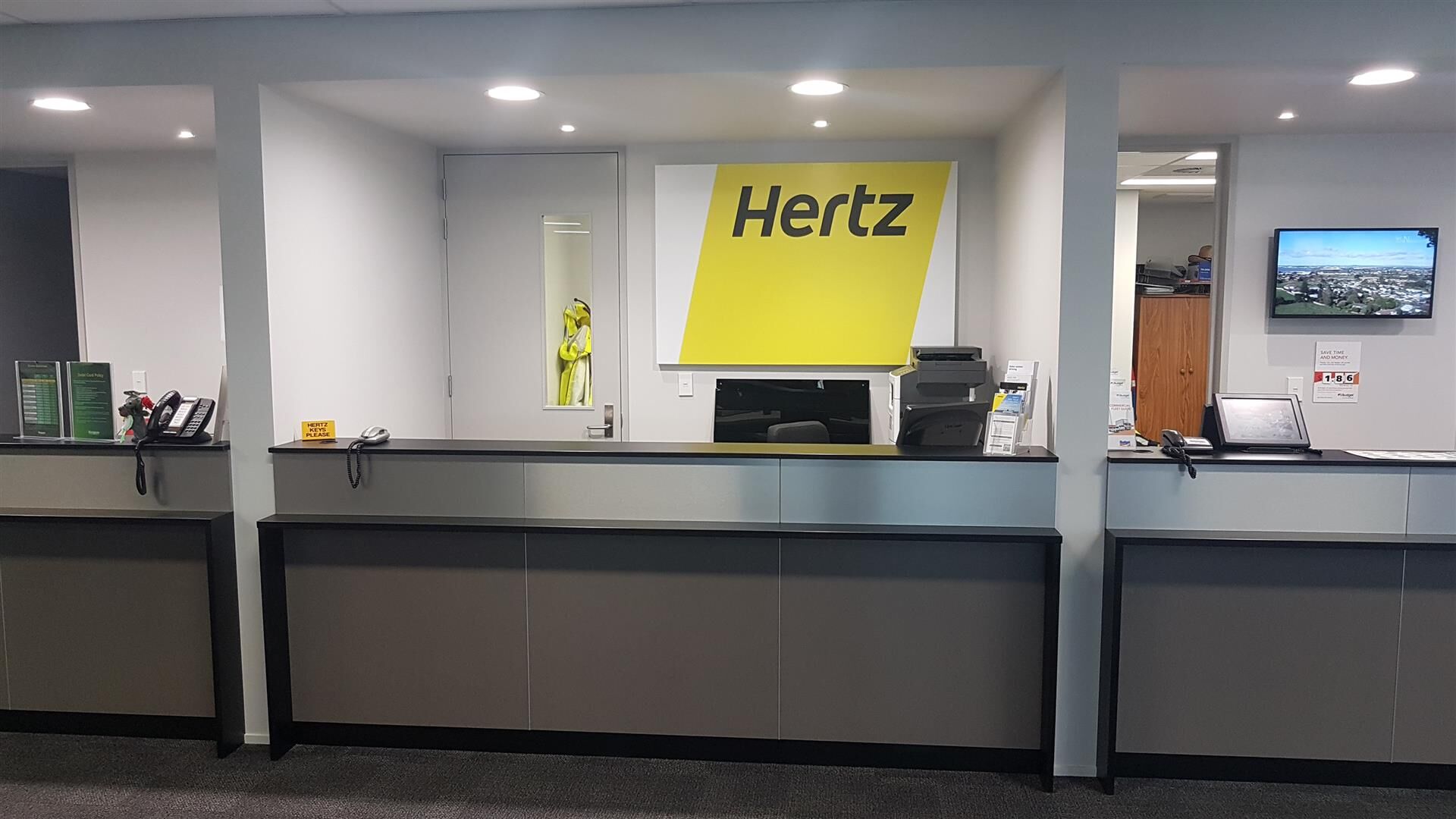 The Hawke's Bay franchise for global car hire brand Hertz, is one of only six privately owned entities in the country – with most of the locations operated under the company's head office. The Napier-based car rental business also has the primary access rights to the only petrol pump in Hawke's Bay Airport in Napier.
Hertz is one of five international car rental brands operating out of Hawke's Bay Airport's new arrivals terminal – competing against Avis, Budget, Thrifty and Europcar. Hertz and Avis are the two biggest vehicle rental operators in the province.
The Hertz Hawke's Bay business employs 10 staff on a mix of full-time and part-time contracts – consisting of a branch manager, three customer service representatives, three vehicle groomers responsible for the cleaning of vehicles when they are dropped off, and three drivers responsible for relocating vehicles between branches.
The Hertz Hawke's Bay business has been placed on the market for sale by expressions of interest through Bayleys Napier, with offers closing at 2pm on March 25.
Bayleys Napier salesperson Rodger Howie said the business was being sold with some $1.58 million of rental vehicles included among chattels – encompassing a fleet of 60 late model Hyundai, Toyota, Ford, Holden, Mazda, Kia, Mitsubishi, and Nissan saloon cars and semi-urban vehicles (SUVs).
"A major advantage for Hertz franchisees is that franchisor, Hertz Corporate, has the resources, relationships, and back-office expertise to negotiate with multinational, corporate and Government clients to secure long-term supply contracts which flow down to its franchises.
"Operating under global brand-standards and procedures, local Hertz franchises don't have to worry about marketing, and can instead concentrate on face-to-face customer service and fleet maintenance to comply with the brand's high standards – which is one of the elements why Hertz secures such a high percentage of repeat business."
Hertz operates some 10,200 franchises globally. Mr Howie said that under the auspices of Hertz's umbrella and global buying power, the Hawke's Bay franchise was able to purchase new vehicles at extremely competitive rates. Hertz franchisees pay the parent company a set franchise fee based on the branch's total turnover.
"The Hertz franchise model requires continuous upgrading of the fleet to meet Hertz's franchise criteria. As a result, all vehicles within the fleet are less than three-years old. There is potential to grow the existing Hawke's Bay rental fleet," Mr Howie said.
"Growth calculations based on company bookings from the past two years show the Hawke's Bay vehicle leasing business could accommodated another 20 fleet vehicles."
Financial records show Hertz Hawke's Bay's revenue in the 2017/18 financial year was up nine percent on the previous trading period. In the year ending March 31, 2018 the business turned over $1.3 million.
"Advance payment of car reservations ahead of vehicle collection means there are no bad debts for franchise operators, with franchisees reconciled daily to deliver strong cashflows," Mr Howie said.
The company operates from leased premises within Hawke's Bay Airport in Napier. The branch is currently on a lease running through to 2025 with three further five-year rights of renewal. The lease includes 65 car parks in Hertz's airport depot and 21 car parks in the main terminal car park. There are potentially more car parks being made available once the Airport expansion works at the airport are completed.'
"Access to those additional car parks when they are complete would work coherently with increasing the branch's fleet size," Mr Howie said.