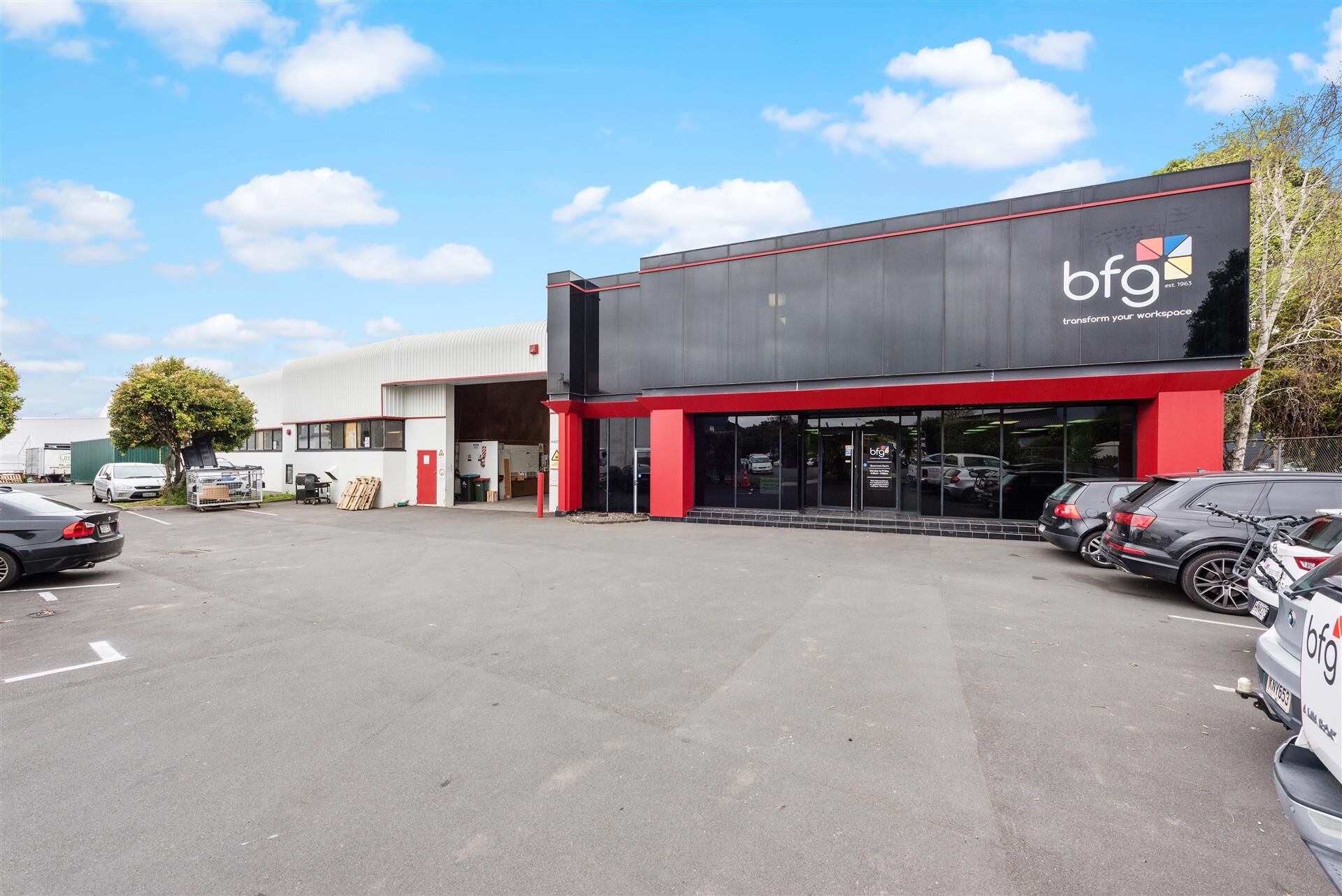 The offering comprises 2,772 sq m of factory, warehouse, showroom and office premises on a 3,408 sq m Light Industry zoned site at 10 Henderson Place.
The property is being marketed by Mike Adams, Jean Paul-Smit and James Valintine of Bayleys Auckland with a five-year lease to long standing occupant Bourneville Furniture Group (BFG) which will provide initial net annual rental income of $360,000 plus GST.
"This is an exceptional opportunity to secure a freehold property that is generating a substantial cash flow in the heart of Onehunga's well established industrial precinct," says Adams.
"The regular, near rectangular shaped site is extremely well located in a short cul de sac which runs off Church Street, with easy access to Auckland's motorway network and main arterial routes."
The property is for sale by tender, closing on November 27, unless sold prior.
Adams says the building was developed in the late 1980s and has1722 sq m of workshops and warehousing with a 6.0-7.5 metre stud, plus a 377 sq m mezzanine, which provide for a mix of manufacturing, despatch and storage uses.
There are also two levels of commercial accommodation at the street entrance to the building with a 377 sq m ground floor area predominantly utilised for showroom display as well as a lunchroom, amenities and some rear office space. The 398 sq m level above comprises well-presented office space, including a reception area and boardroom with associated amenities, including a kitchen.
Adams says while the building, which has am A Grade seismic assessment, occupies the majority of the land, there is sealed parking for approximately 25 vehicles and good access to and manoeuvrability around the site. There are two access points, one off Henderson Place at the main entrance to the building, the other a right of way which also runs off Henderson Place and provides access to the workshops at the rear.
The property accommodates five production departments within BFG: joinery, a wood shop, steel fabrication, upholstery and assembly/despatch.
"The company offers furniture design, manufacture, space planning, project management and installation and refurbishment services," says Jean Paul Smit. "It has longstanding relationship with many of New Zealand's largest central and local government, corporate, education, healthcare and hospitality organisations, providing them with a variety of services ranging from replacement furniture products to customised workspace solutions. It's a company that has stood the test of time and also adapted well to continuing changes in business work spaces."
The company's history dates back to the early 1960s when it began in a small Parnell factory making domestic and commercial timber furniture. Its current premises were purpose built for BFG nearly 30 years ago. The business was sold in 2016 to current owners, Clifford and Kim Webb, who worked for the company for over 12 years prior to purchasing it from the Bourneville family.
James Valintine says the property is surrounded by other medium-sized to larger industrial premises occupied by a mix of mainly national and international businesses and encompassing warehousing, manufacturing and distribution users.
"The site is well positioned in an industrial precinct that is highly sought after because of its central location between Auckland's airport and sea port and its proximity to major transportation routes.
"As well as being on the doorstep of one of Onehunga's main arterials (Church Rd), it's also only minutes away from the State Highway One (SH1) and the South Western Motorway (SH20), providing good access north to the CBD and south to Manukau as well as to west Auckland via Waterview Tunnel."