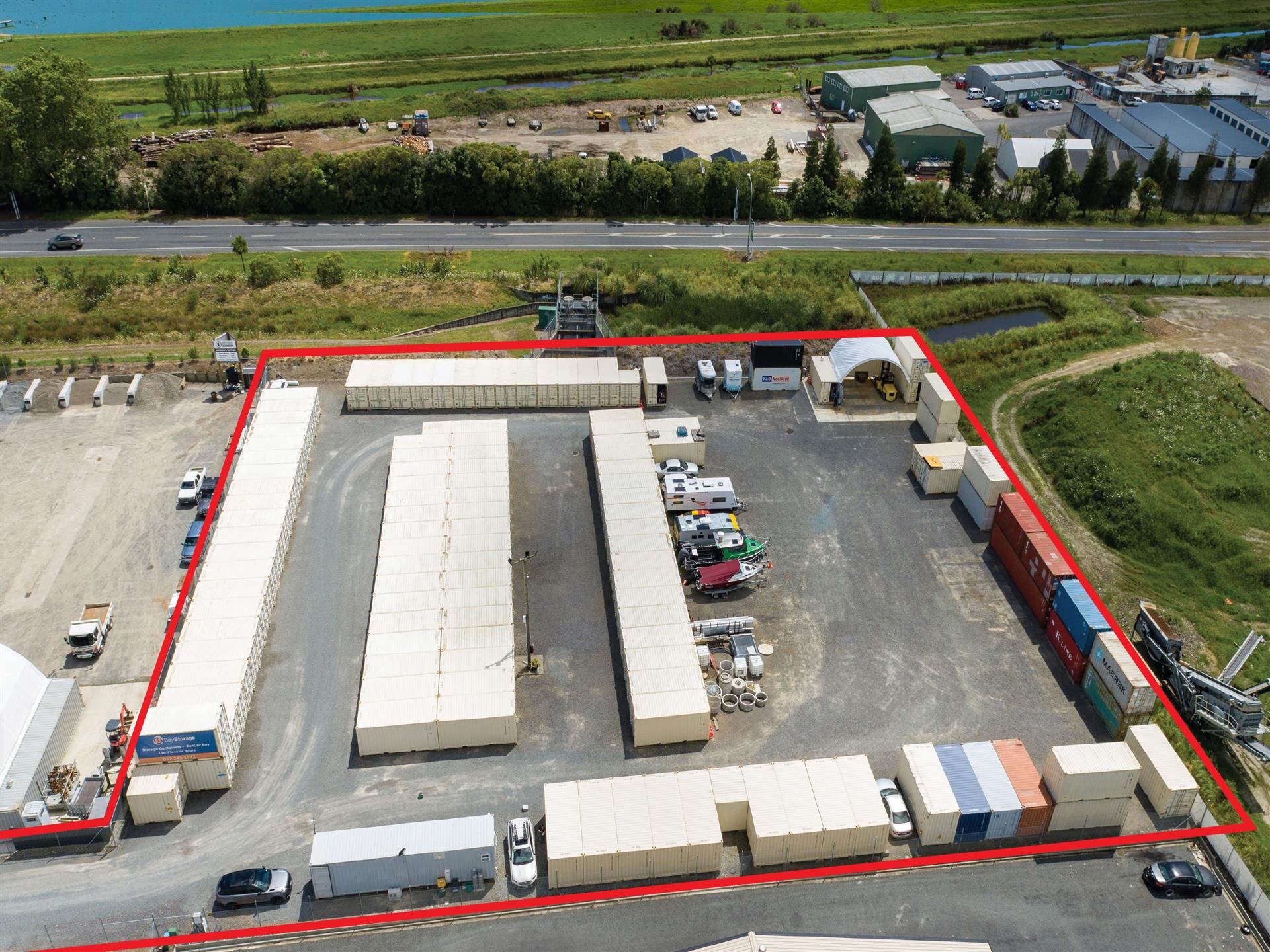 Bay Storage is a local business success story serving diverse customers across the eastern Bay of Plenty. Since starting from scratch in 2019, it has grown into a 100-plus container complex that includes rolling yard storage plus off-site container and refrigeration unit solutions.
The business, now on offer as a freehold going concern, is forecast to generate a net surplus for the year to March of more than $400,000.
The Whakatane offering comes as research from The Self Storage Association of Australasia (SSAA) shows growth in the industry has reached historic highs post-Covid.
The research points to record demand for self-storage driven by changes in lifestyle, living spaces and severe weather events, as well as increasing use by businesses due to online retail expansion and supply chain challenges.
Both storage fee rates and occupancy are on the rise, with facility occupancy averaging over 90 percent by area, helping the sector to outperform many traditional asset classes, the SSAA found.
The land and business sustaining Bay Storage, 57C Mill Road, Whakatane, is being marketed for sale as a freehold going concern by family sales team Brendon, Lynn and Ryan Bradley of Bayleys Tauranga.
It will be sold by way of a deadline sale closing on Wednesday 8 March, unless sold prior.
Brendon Bradley said the business operates on a 5,847 square metre site plus a quarter share of a 1,168 square metre access driveway.
Business assets for sale include nearly 150 containers ranging from 10-foot to 20-foot in new or near-new condition, providing watertight storage options including refrigeration units.
A customised container office, and another container with workbench fitout and shelving, plus an approximately 48-square metre canopy area with concrete pad for maintenance and forklift store, are also included in the sale.
Bay Storage sits at the western entrance to the Whakatane township, some four kilometres from the town centre. It presents over 60 metres of frontage to State Highway 30, the main road from Rotorua and Tauranga.
"With a solid spread of risk from diverse storage activities and income streams, this business requires minimal management and returns a sensational annual net income which has been built up rapidly over four years.
"As such, it presents outstanding owner-operator or managed investment options," said Brendon Bradley.
Lynn Bradley said the facility had shown consistently high occupancy levels of over 90 percent.
"With approximately two-thirds site coverage, there's potential to substantially increase the container storage capacity, including options to stack containers, to maximise future revenue growth.
Bay Storage has been designed with wide driveways for ease of access to the containers, which are mostly positioned singularly around the boundaries and back-to-back through the centre of the complex, with the eastern end currently used for rolling yard storage. Metalled yard areas are graded for stormwater drainage.
The site features automated entry/exit security gates with keypad access, full security fencing, security lighting and surveillance cameras.
Ryan Bradley said use of the site as a self-storage facility was a permitted activity in line with its Light Industrial zoning under Whakatane's district plan.
"This zoning provides for a range of manufacturing or processing activities or commercial services, along with some small-scale or ancillary retail activities.
"Bay Storage sits within an established Light Industrial precinct that's home to business activities ranging from automotive and agricultural machinery providers to building supplies, and big brands such as Bunnings Warehouse, Caltex, Mainfreight and AA Auto Services.
"Nearby 'The Hub' bulk-retail shopping centre is home to numerous national traders such as Harvey Norman, Briscoes, Rebel Sport, Farmers, Kmart, Columbus Coffee, Postie, Number One Shoes and Flex Fitness," Ryan Bradley said.
A full profit and loss financial statement for Bay Storage is available to potential buyers subject to signing a confidentiality agreement.
Click here for more information on the listing.