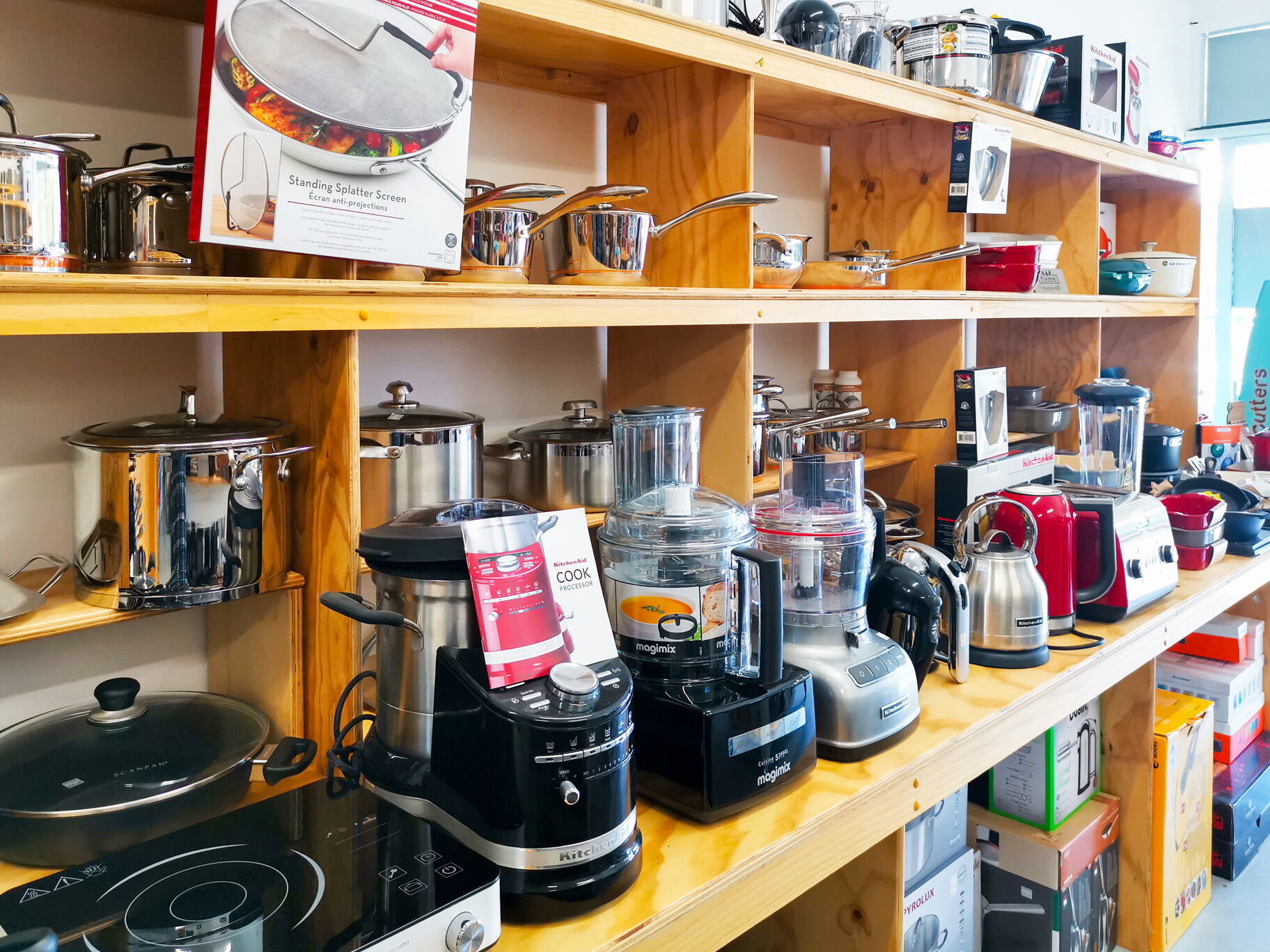 The business known as Interiors is located within the Ballance Street Village on the fringe of Gisborne's central business district retail precinct. The company was founded in 1979 by Gisborne retail entrepreneur Peter Grant, and purchased by current owner Katrina Pepper eight years ago.
Specialising in selling the full gamut of kitchenware, ovenware, and food preparation utensils, Interiors has always operated as an alternative boutique retailing experience to the larger outlets such as The Warehouse or Farmers. The business employs a full-time owner/operator and two part-time staff.
Located at Shop 4 in the Ballance Street Village, Interiors is currently on a three-year lease running through to 2022 - with a further three-year right of renewal, paying rental of $9,620 per annum.
Now the Interiors business is being marketed for sale by negotiation as a going concern through Bayleys Gisborne. Salesperson Colin McNab said Interiors ran its retail operations six days a week from 10am – 5pm. Interior's clientele is predominantly woman aged between 35 – 65-years-old.
"Any potential new owner of Interiors will most likely have an interest in cooking, baking and food preparation, however the running of the business can be learnt. Interiors' current owner Katrina Pepper is available to assist any new owner through the transition period, and will support and mentor them for an agreed period of time – giving them the greatest opportunity to continue thriving," he said.
"An opportunity for growing Interior's kitchenware retail business has been identified by the current owner, but has not yet been fully explored. This is through the hosting of cooking classes and culinary-related evenings – bringing in celebrity chefs and cooks for demonstrations, or cookery book authors for speaking engagements. All over a glass of wine and a plate of nibbles of course.
"In essence, Interiors would become a destination for the business's core target clientele – with the potential that not only would attendees pay to attend an event on the social calendar, but they would also impulse buy product off the shelves."
Mr McNab said Interiors benefitted from being within the Ballance Street Village retail hub, which allowed clientele to visit multiple venues in one location, with free parking immediately outside the precinct.
Neighbouring retail tenancies within Ballance Street Village include a bakery, pharmacy, hair salon, book store, grocery superette, gourmet pizza parlour, fruit icecream shop, liquor outlet, computer technology premises, midwive's consulting rooms, health supplements shop, butchery, florist, cafe/restaurant, a fish and chip shop, dentist's studio, architect's studio, mortgage broking office, garden centre, hearing clinic, antique shop, sandwich bar, skincare/beauty clinic,and a veterinary clinic.
Mr McNab said that while Interiors had always been focused on a repeat business local clientele, the store had always looked for ways of being at the forefront of customers' mind-sets..
"For example, Interiors also has a reputation around Gisborne for its wedding register service – where couples planning to get married can put stock items on the list of potential gifts which wedding guests can purchase in advance – knowing they are buying exactly what the bride and groom want to help set up their home," Mr McNab said.
"While wedding registers are common in big department stores in the metropolitan centres, it's a boost to the local economy that the service can be offered within Gisborne."