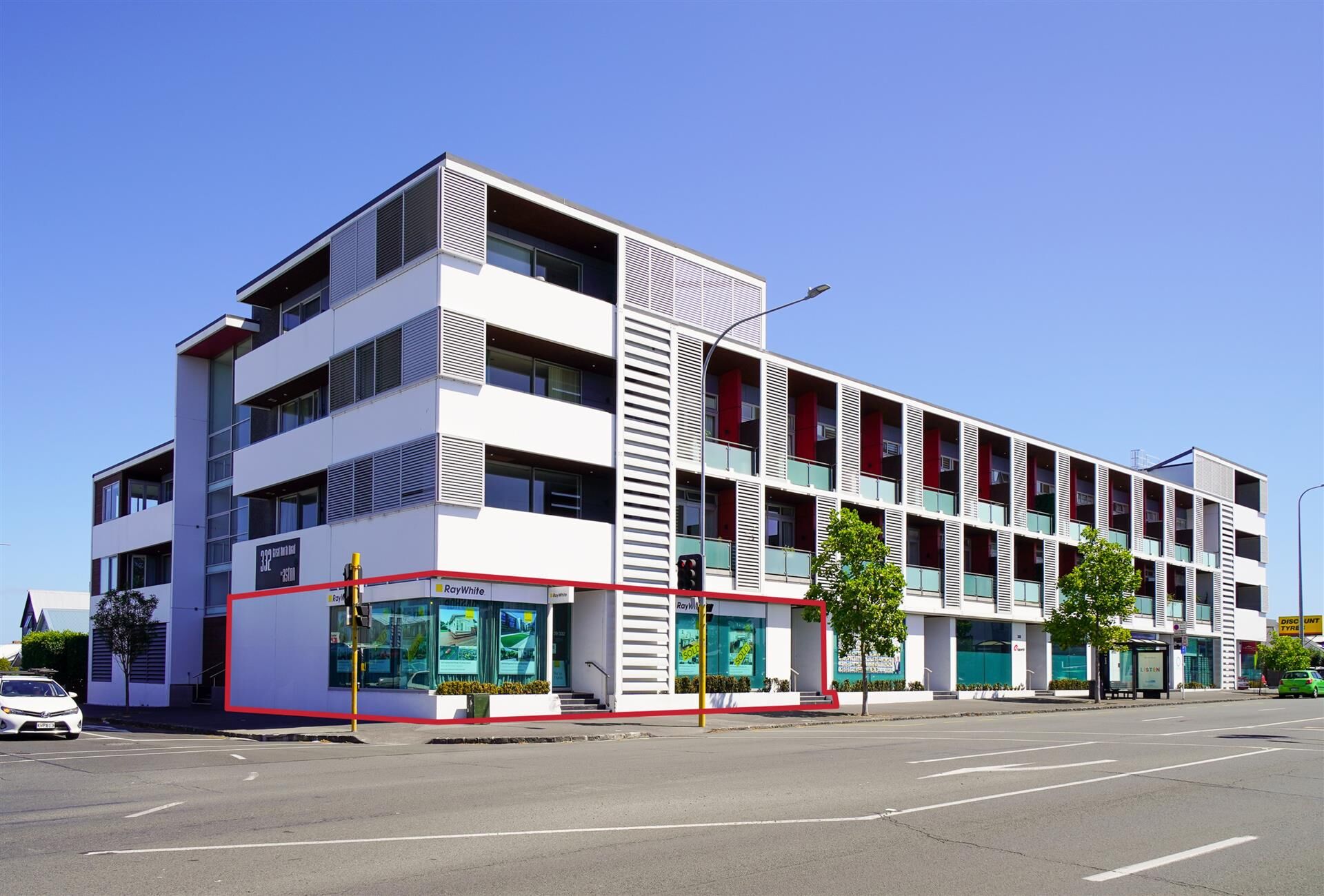 The more than 200-square metre modern office in two titles sits at the busy corner of Great North Road and Bond Street in the fast-growing Grey Lynn commercial market.
The property is fully leased to Ray White, generating annual net rental income of $87,720 plus all outgoings and GST.
Bayleys salesperson Phil Haydock said expiry of the current lease in 2023 would present a new owner with options over its future use.
"With a mix of open-plan and private offices/meeting rooms, floor-to-ceiling glazing and excellent street profile, this site has proven itself over several years to be an ideal real estate office. It would be hard to replace in such a tightly held city-fringe location."
"This would support the potential for an incoming owner to negotiate a new lease with the tenant."
"Alternatively, these same attributes would make the property just as desirable for a showroom or retail outlet, offering possibilities for a new owner to occupy the premises themselves," Haydock said.
Units 38 and 39, 332 Great North Road, Grey Lynn, Auckland, are being marketed for sale by Haydock, along with James Were and Dean Budd of Bayleys Auckland Central.
Sale is by way of a tender closing on Tuesday 14th June, unless the property is sold prior.
Were said the offering consisted of two similar-sized, adjoining commercial units with a combined floor area of approximately 204-square metres, along with six covered and secure car parks.
"These very well-presented freehold strata-titled units are positioned on the ground floor of a modern mixed-use complex known as The Aston. They lie on either side of an inter-tenancy wall but are linked via a common hallway to the rear."
"There is direct access to the units from the frontage off Great North Road, and via the building's common entrance shared with the apartments above, along with internal access from the car park," said Were.
The Aston is a modern mixed-use development at the intersections of Bond Street, Cooper Street and Great North Road. Completed in 2009, it encompasses 32 two-bedroom apartments, two standalone townhouses and seven commercial units on the ground level fronting on to Great North Road.
Budd said the well-appointed block was built ahead of its time for this location.
"Quality mixed-use complexes and high-end apartment buildings have since proliferated along key arterial Great North Road, as demand continues to grow in the western fringe."
"Over the past ten years, Grey Lynn has become one of the most desirable residential and commercial locations in Auckland's city fringe," Budd said.
Just a short drive from the CBD, the location offers easy access to other affluent catchments such as Kingsland, Eden Terrace, Ponsonby, Westmere and Herne Bay.
"The vibrant Grey Lynn Village, West Lynn Village and Ponsonby Road, with their popular cafes, restaurants, event spaces and character office buildings, all lie within a few minutes' drive. Eden Park and the popular new Morningside Precinct are also nearby," said Budd.
The site for sale is well served by public transport, including several bus routes and rail services via Kingsland station, and offers good access to the motorway network.
Click here for more information on the listing.