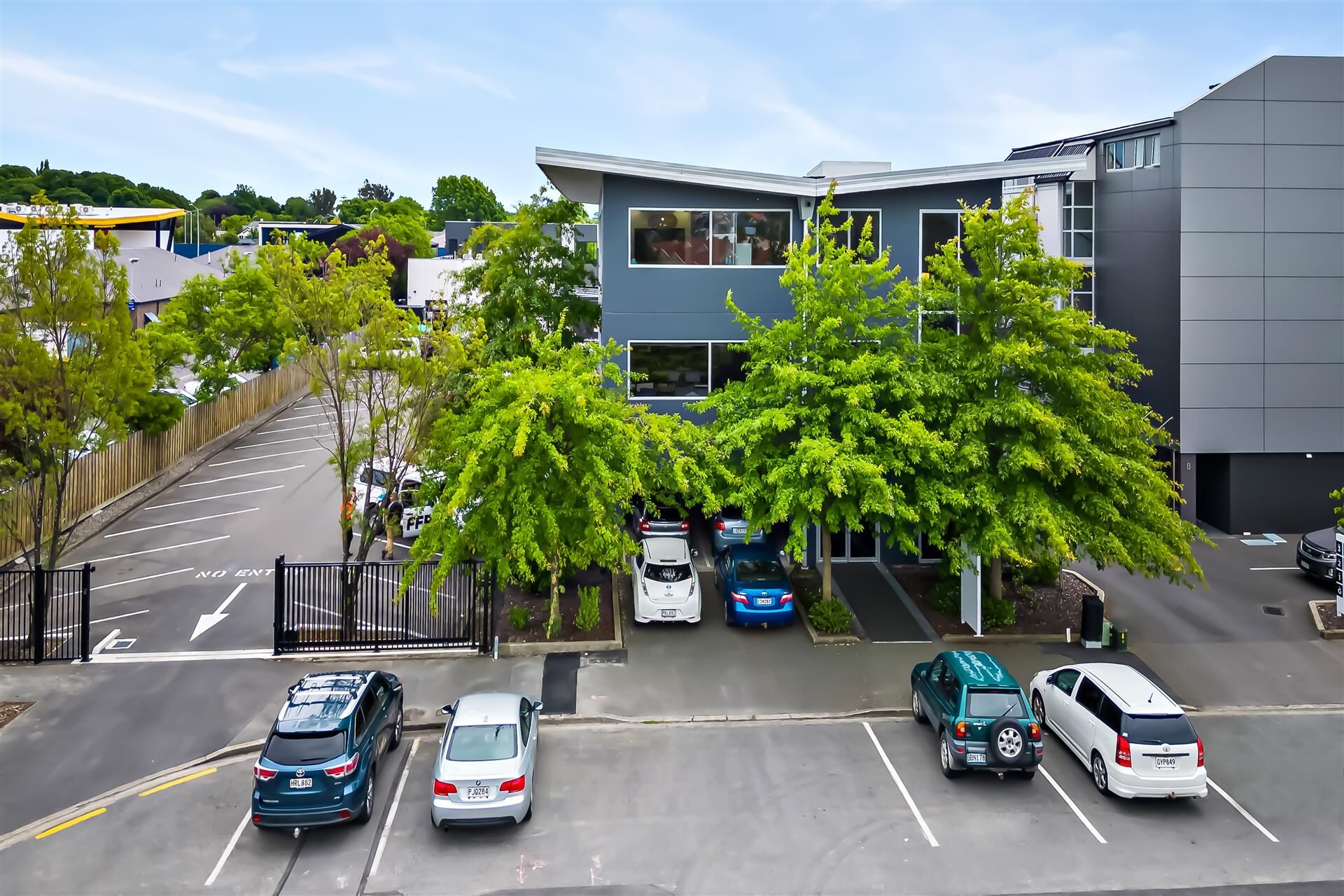 10 Nelson Street, Riccarton, Christchurch
Located in Christchurch's preferred locations, and with many having identified rental upside, the properties span the warehousing, office and retail sectors.
With the portfolio's family partnership owners looking to release capital, Bayleys Christchurch brokers Graeme Donaldson and Mary Cooper have been appointed to sell the properties individually, or in combination.
They are to be sold via a deadline private treaty campaign closing Thursday, 9th March 2023 (unless sold prior).
Donaldson said with low vacancy rates across the city, the quality portfolio offers astute investors an opportunity to leverage the city's strong-performing commercial and industrial sector.
"These leased properties provide sound income, along with opportunity to optimise the rental return in some instances, and the pivotal locations bode well for the future as the city continues to evolve," he said.
"The portfolio in its entirety could appeal to a family trust, but equally, the individual properties will resonate with investors looking to either kickstart – or add to – a portfolio themselves."
Four of the properties on offer are industrial, with varying ratios of warehouse, workshop and office amenities.
The flagship 1,280sqm high-stud warehouse property at 120 Carlyle Street, Sydenham on the CBD's southern fringe and accommodating international tenant Harvey Norman's distribution centre, is expected to garner broad interest.
Built in 2007, with Harvey Norman in occupation since then, Donaldson said the property is inherently suited to distribution functions given the two container-height roller doors to the street, three levels of associated offices and 15 on-site car parks.
"The location is superb and clearly suits the tenant well as a three-year lease renewal was recently exercised with a further two, three-year rights of renewal and rent reviews within the lease."
With industry tending west of the city, investors will recognise the intrinsic value of 6-8 Hanworth Avenue, Hornby where long-established tenant Walker Industries, the leading local manufacturer of gate hardware, has been based since 2011 and renewed its lease in 2019 for a further eight-year term.
Zoned Heavy Industrial, the two self-contained and interlinked medium stud warehouse/workshop buildings have two west-facing roller door access points, associated offices and amenities, and sit on a 2,011sqm fenced site with six car parks.
In the next suburb over, a dual access high-stud warehouse with showroom, two levels of quality offices, good staff amenities and 20 car parks at 97 Magdala Place, Middleton represents upside for investors given the current below-market rental for long-term existing tenant, wholesale performance textile supplier W. Wiggins.
With a total building area of around 1,591sqm on a 2,381sqm site, the property was built in 2011.
Its cul-de-sac location allows efficient truck movements and future-proofs the property, while its position west of the CBD is regarded as prime industrial due to its proximity to main arterials.
First-time investors keen to enter the industrial market will appreciate the value offered by the property at 436 Saint Asaph Street, Phillipstown, located on one of the main access roads in and out of Christchurch, and close to the Te Kaha multi-use arena.
The modest 1960s-built traditionally-styled two-storey warehouse occupies most of the approximately 228sqm site and is occupied by Hooper Wholesale Limited, which uses the property as a storage and distribution centre and entered into a new three-year lease in January 2022, with a further three-year right of renewal.
The portfolio features a range of office accommodation, and with vacancy rates low across the office sector, Donaldson says the properties are expected to draw good interest.
"All of these office properties have on-site car parking which gives them extra points for tenant attraction, and they're well-located in established areas."
At 8 Nelson Street, Riccarton, an office building over four self-contained levels was extensively refurbished in 2016/2017 and now offers compact open-plan office on the ground floor with larger open-plan office spaces on level one, partitioned offices on the second and third floors, lift access, two storerooms and parking for 22 vehicles.
The property is fully leased with three different tenants including a computer equipment and software company and a consulting engineers' firm.
Neighbouring this at 10 Nelson Street, is a modern 832sqm (approximately) standalone office property built in the early-2000s and provides two levels of office space above 20 associated car parks. Occupier Taska Prosthetics Limited has one year remaining on its current term, plus a three-year right of renewal.
Meanwhile, two standalone properties located opposite the Westfield Riccarton Shopping Centre, in a high traffic count area, will preferably be sold together as when they were constructed in the mid-1980s, only one main electrical feed was installed, servicing both properties.
At 130 Riccarton Road, Riccarton a generous-sized two-storey retail/office property, on a 790sqm site with 15 on-site car parks, is partitioned into two ground-floor retail spaces occupied by Manna Christian Stores and Leominster Ventures Ltd trading as Art & Frame, while the well-presented first-floor offices are currently vacant.
Adjacent at 2 Kauri Street, a single-level office/retail building with four dedicated car parks previously utilised as office space, now accommodates a successful 24-hour laundromat with a lease commencing March 2022 and running until December 2027.
Click here for more information on the listing.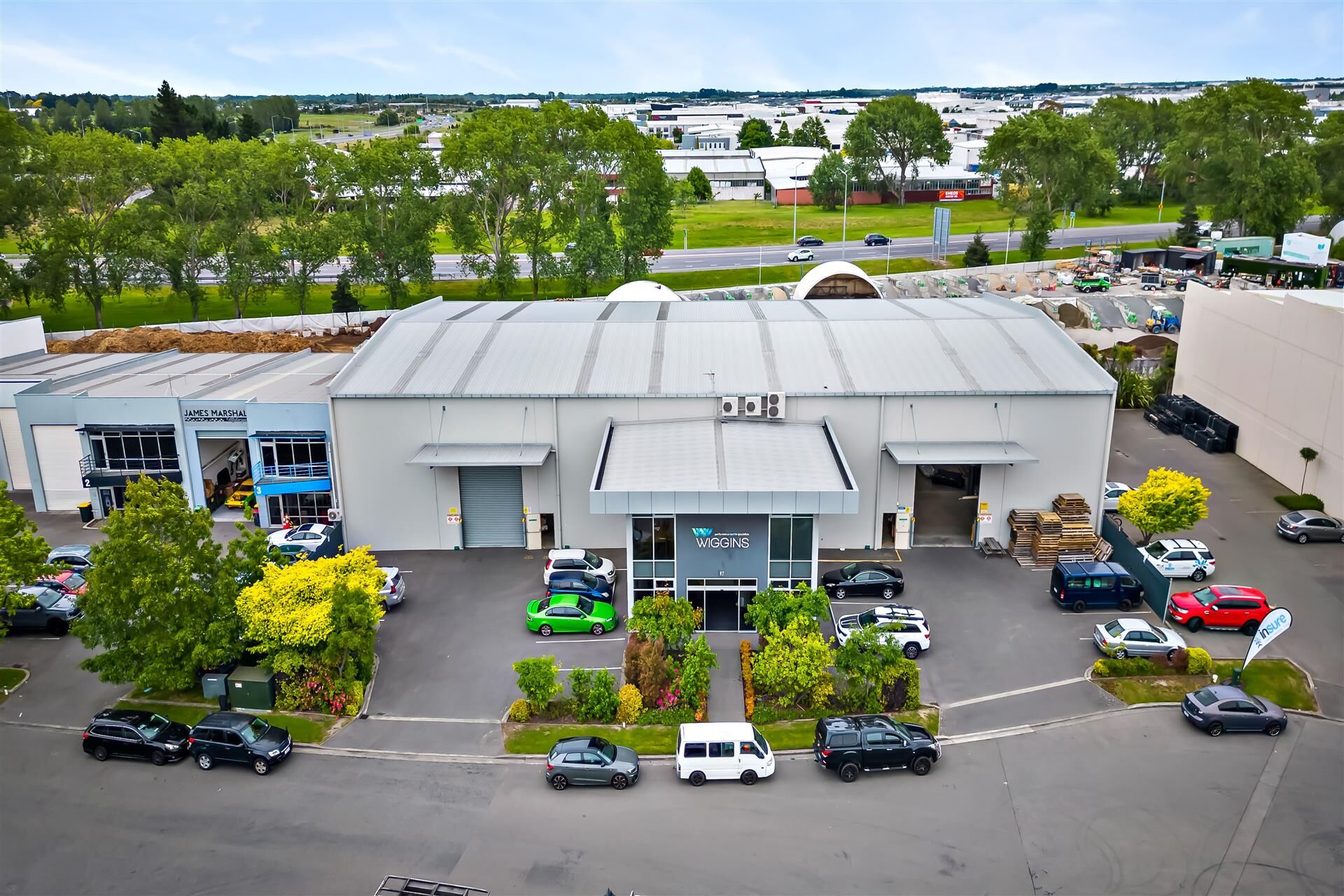 97 Magdala Street, Middleton, Christchurch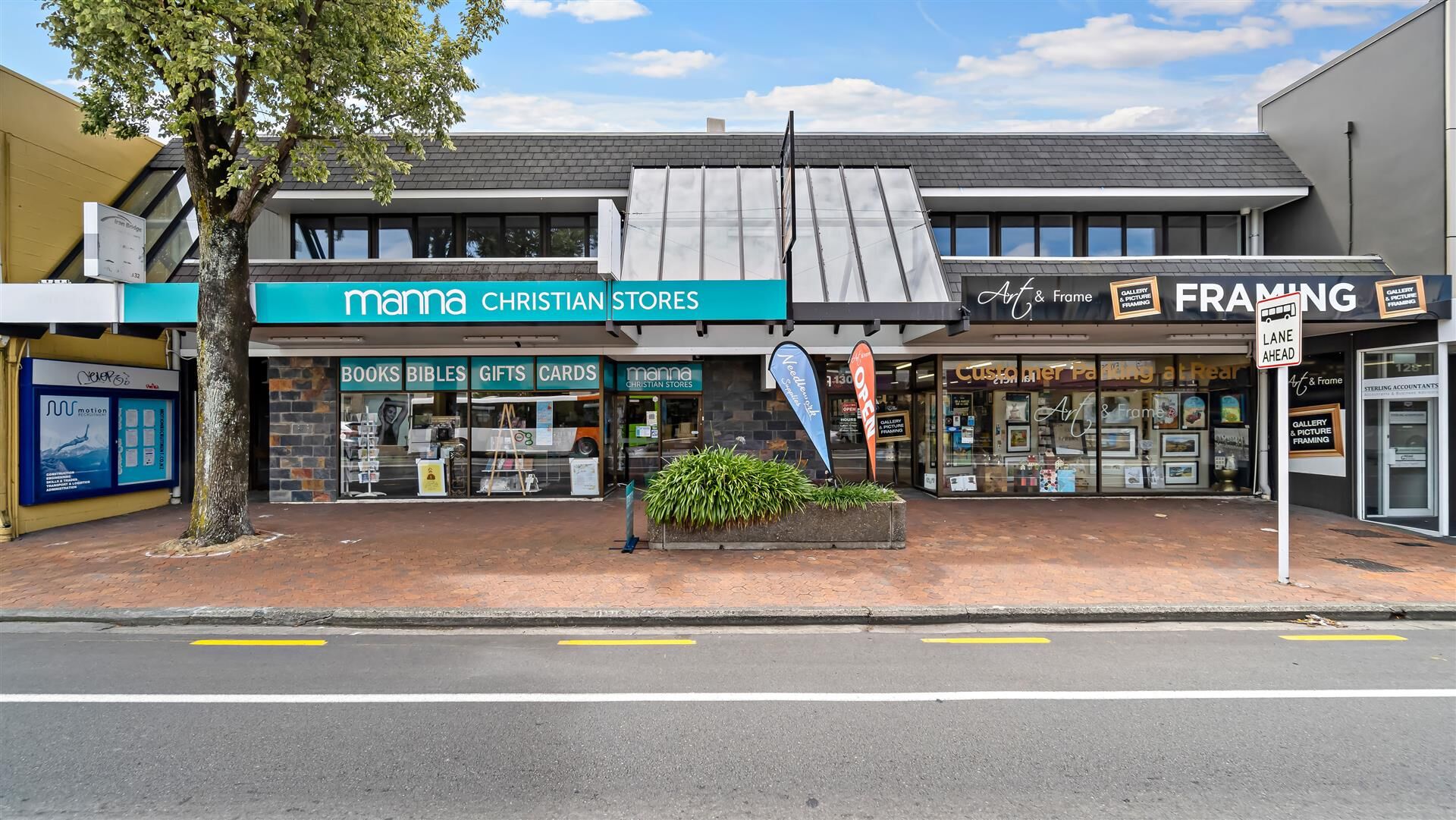 130 Riccarton Road, Riccarton, Christchurch