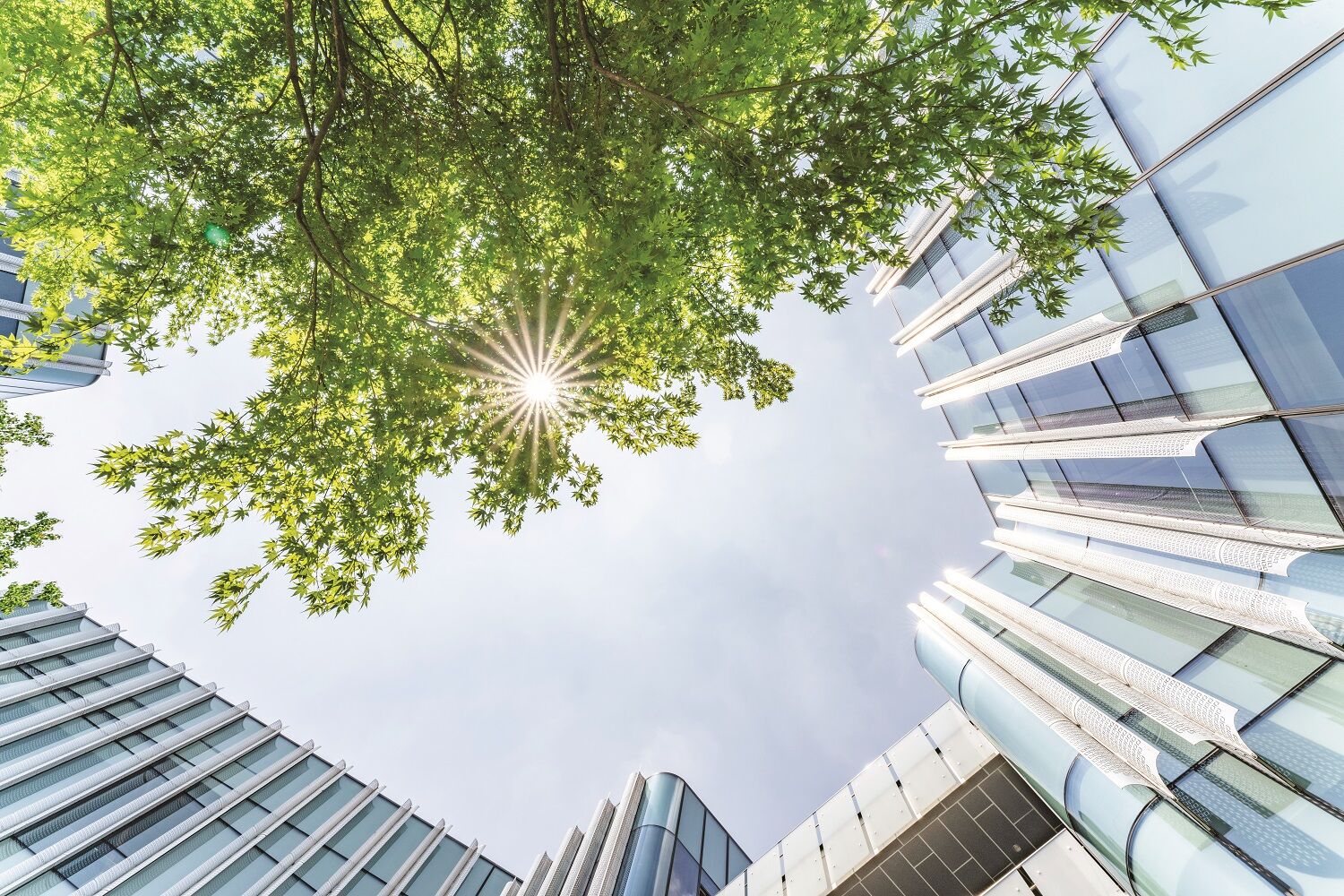 Environmental, social and governance (ESG) factors are now a key consideration in most major commercial real estate decisions in Europe, and while New Zealand is lagging somewhat, ESG is increasingly on investor, stakeholder and occupier radars here, according to Bayleys.
With its global real estate partner Knight Frank finding that four out of five ultra-high-net-worth clients were interested in ESG-related property investment in a recent survey, and with ESG perceived as an opportunity to create and preserve wealth by more than half of respondents surveyed, the sector is "greening up" and becoming more sophisticated.
Quoted in Bayleys latest Total Property portfolio, Stuart Bent, Bayleys national director of property management services, said he encourages the firm's clients not to let the ambition of high green certification ratings and market recognition distract them from doing the basics well.
"Firstly, they need to identify challenges and act to ensure future capital value and returns are protected and while zero carbon is aspirational for larger commercial property owners, and often a pre-requisite target for listed property companies to meet investor expectations and conditions, it's not the current goal of many private owners."
Active management of large commercial portfolios like Centuria and the Harbour Grounds precinct (which includes Bayleys' head office), facilitating numerous Green Building and NABERSNZ ratings, and applying the more complex international GRESB sustainability benchmarking index, has broadened Bayleys' capability.
"Additionally, our new building consultancy team led by David Guy assists with specific projects required to create a more resilient or efficient performing asset, such as sub-metering of buildings to better collect energy data," explained Bent.
"Collecting data and tracking consumption trends across key utilities forms the foundation for any future certification or rating of an asset's efficiency performance, and we have systems to facilitate this, plus we partner with organisations specialising in asset performance and life cycle planning that includes key sustainability-related capital expenditure."
Bent said building owners must extend their identification of investment risk to sustainability-related resilience to ensure the asset remains fit for purpose, and to protect current and future market value.
"Despite global evidence of rental green premiums aligned to higher environmentally performing assets, large sectors of the ownership market in New Zealand remain sceptical.
"However, when occupiers acting on instruction from offshore stakeholders won't renew leases if asset owners cannot demonstrate green commitments to align with company ESG policies, it will hit home."
Jenine Cranston, Knight Frank Australia's ESG lead, said ESG should be fully integrated into any asset strategy and landlords with a defensive decarbonisation plan have a huge opportunistic advantage in the market – from both an occupier and sales perspective.
"Building owners looking to attract northern hemisphere capital need a road map to zero carbon as investors won't look at assets without an identified decarbonisation strategy, and tenants with identified ESG commitments want to occupy an asset that mirrors their objectives," she stated.
"Brand new stock is comparatively easy, however the challenge lies in how we can take existing buildings to new sustainability thresholds, and we've worked with a local client to achieve Australia's first carbon-neutral portfolio of existing stock.
"With 55 percent of Australia's office assets deemed 'aging stock', there's huge opportunity for sure."
Around the world, aging stock is leading to stranded assets, property that fails to meet occupier, investor and/or legislative standards and is therefore unsaleable.
"Tightening sustainability expectations from stakeholders could significantly shorten the useful life of relatively new buildings and a completely stranded asset will have no value," said Cranston, referencing an A-grade building in London built in 2016, yet likely to be categorised as "stranded" by 2024.
"We're not seeing this terminology in New Zealand or Australia yet, but potentially, assets without a decarbonisation road map could be at risk of stranding very quickly.
"However, with buildings becoming 'one big internet of things' and everything able to be digitally metered, building owners can employ defensive strategies to protect the value of their assets now and into the future," said Cranston.