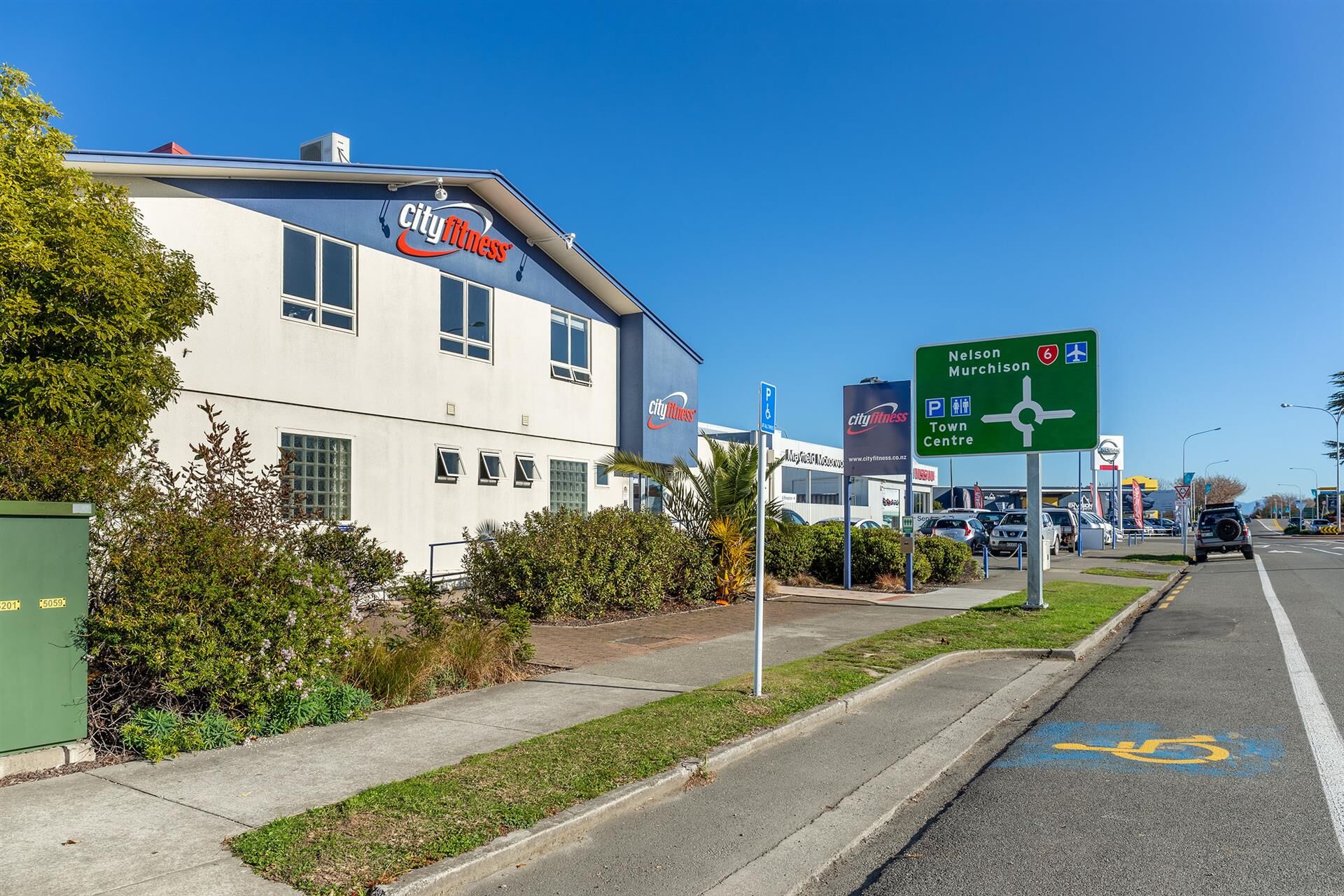 The high-stud, partial two-storey property at Nelson Street in the central city is home to nationally branded 24/7 exercise franchise City Fitness. The brand has 27 locations across New Zealand.
The 871-square metre facility sits on some 1,189 square metres of freehold land and consists of an open-plan main training room containing a large number of running, cycling, cross-training, rowing, and weightlifting machines, in addition to shower and bathroom amenities for members. Meanwhile, a free weights training area is located to one side of the main floor.
The ground floor level of the warehouse-style building also contains offices, and a reception area. A mezzanine floor overlooking the training area is formatted as a members' lounge – with high-tech muscle massage chairs and couch seating – along with an additional office/staff room space.
The Nelson Street building was constructed in the 1980s and remodelled in the 2000s. There is access to roadside parking immediately outside the building on busy Nelson Street — which sustains easy access to all parts of Blenheim and its suburbs.
The freehold land and building at 9 Nelson Street are now being marketed for sale by deadline through Bayleys Marlborough with offers closing on Wednesday 27th July. Bayleys Marlborough salespeople Grant Thorpe and Zak Thorpe said that as one of Blenheim's longest-running gymnasium and fitness centre locations, City Fitness had built up a strong clientele base – boosted by the gym's 24/7 access.
A rear driveway to the building off Auckland Street sustains four car parking spaces for staff.
City Fitness Blenheim is on a current lease at the Nelson Road location running through to the end of 2023. The business is paying annual rental of $102,372 plus GST and operating expenses per annum.
Zak Thorpe said the property would attract both investors looking for a modern city-centre building, or for long-term developers seeking a sizeable and high-profile landholding in the locale.
The current lease provides a generous planning window for purchasers looking to unlock the property's redevelopment potential.
The address is zoned Industrial 1 under the Marlborough District Plan, which allows for light industrial, retail showroom, and warehousing tenancies, and is surrounded by numerous retail premises operating in the automotive services sector – such as VTNZ, Precision Auto Centre, Mayfield Nissan and Hyundai, McKendry Ford, Tyre General Blenheim, and New Holland Agriculture.