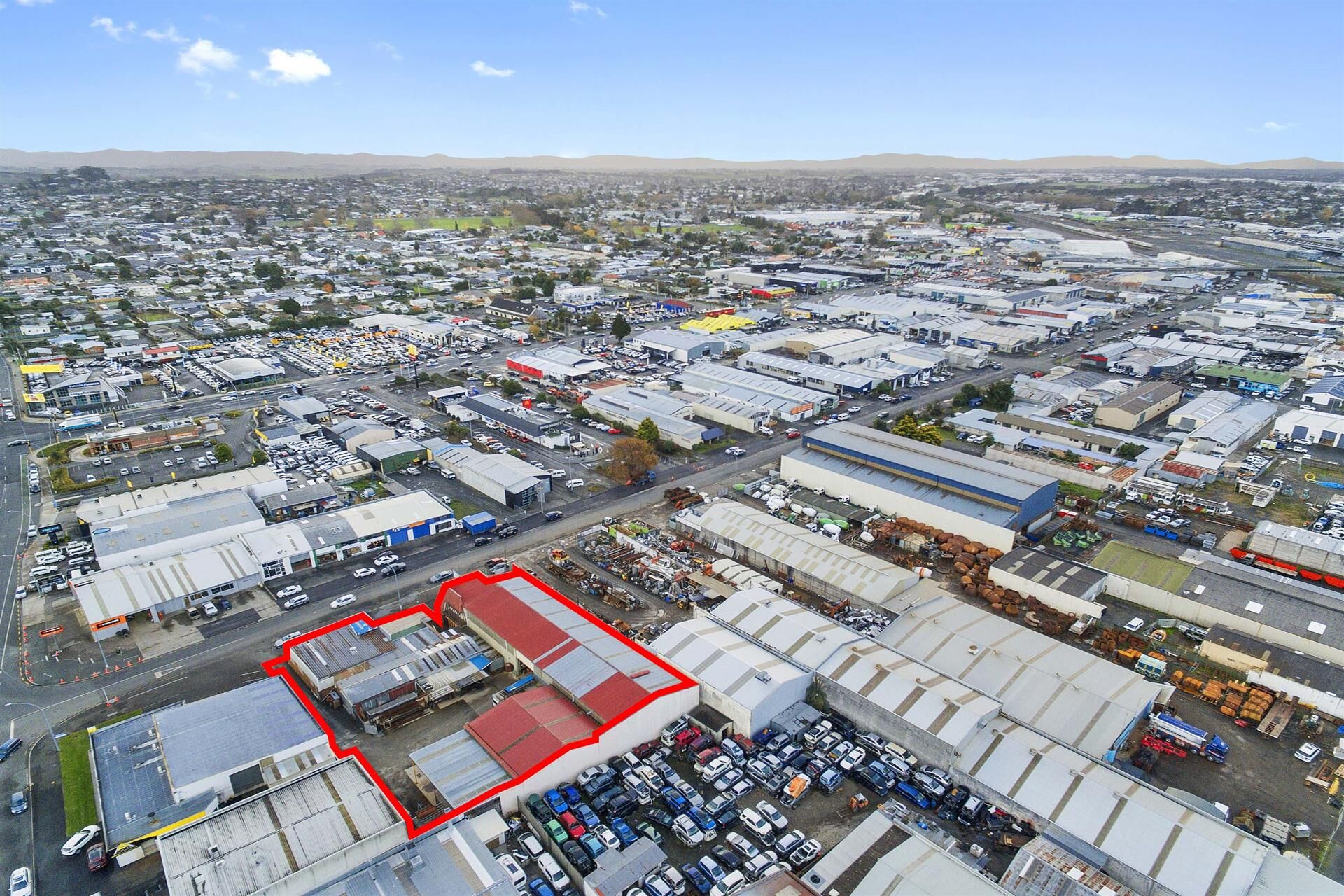 Located at 4-8 Colombo St, Frankton, the offering comprises two warehouse and workshop buildings with a total floor area of just under 2000 sq m located on a square shaped 2,722 sq m site with substantial exposure to Colombo St.
A new four-year lease to Thorburn Engineering Limited is generating current net annual rental income of $150,000 plus GST. Two further two-year rights of renewal will take the final expiry of the lease through until 2029, if exercised.
The property is among five Waikato properties which will go under the hammer in Hamilton on August 15, unless sold prior, as part of Bayleys' latest round of Total Property portfolio auctions across the North Island.
It is being marketed by Bayleys Waikato commercial agents Rebecca Bruce and Jordan Metcalfe.
"Situated in the heart of Hamilton's longest established industrial area, this well-located property will appeal to investors seeking a solid immediate return, plus the benefit of future potential upside due to the nature and layout of the property on this significant land holding," says Bruce.
"The tenant which has occupied this site for the last 13 years is an established multi-faceted engineering firm with a 40-year business history and a first-rate reputation. It undertakes a wide range of work associated with food processing and packaging equipment, dairy based projects, architectural, general and precision engineering, as well as CNC machine services."
Metcalfe says the property comprises one building located along the northern boundary and rear of the site with a seismic assessment of 85 per cent of New Building Standard (NBS) and a smaller building positioned at the Colombo St entrance with a 25 per cent NBS rating.
"Longer term, there is potential to add further value to the property by removing the smaller structure and constructing a new building in a different position which would open up the centre of the site."
Metcalfe says the property is located one property away from the intersection with Killarney Rd and one block from State Highway One, two of Frankton's main arterial roads, providing easy access to the CBD and State Highways One and 23.
He says the site is centrally located in a busy industrial and commercial setting. Surrounding industrial businesses include automotive parts suppliers, tool suppliers, plumbers, tyre retailers, metal yards and transport, logistics and supply companies. Commercial occupants include car sales yards, a gymnasium a Challenge Service station along with a string of big name fast food outlets including McDonalds, Wendy's, Carl's Jr and Burger King.
Bruce says the supply of industrial accommodation in Hamilton remains extremely tight, with a vacancy rate of just 2.2% recorded in Frankton in Bayleys Research's latest survey of the precinct.
"Occupier demand for well-located industrial properties close to transport arterials is very strong. The underlying driver of this demand continues to be Hamilton's increasing population which is resulting in ongoing business growth. There is little to indicate this population growth will slow over the next few years
"In addition, completion of all sections of the Waikato Expressway, expected by 2020, and commencement of works on select sections of the southern link roads over the next few years will add to the Hamilton's attraction as an industrial location. The city's growing role as a freight 'transit-hub' in the Golden Triangle with Auckland and Tauranga is generating considerable demand from an increasing number of businesses."