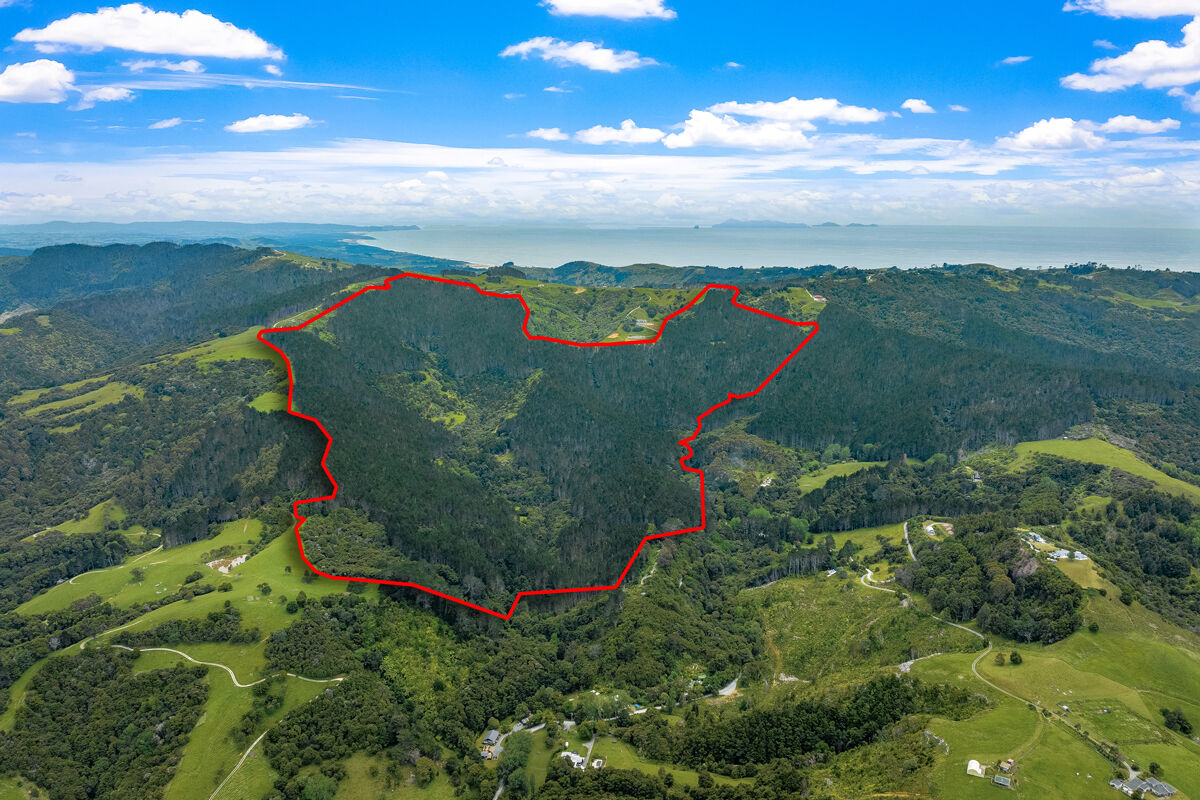 The 115 hectare (more or less) block known as Anchorpoint Forestry on Ashton Road overlooks the picturesque coastal settlement of Omaha Bay at Point Wells, just over an hour's drive from downtown Auckland.
Bayleys salesperson Dianna Coman says the property is offered to the market at a time of recalibration for investors, which has seen a greater focus on assets with the potential to generate multiple income streams.
In addition, she says environmental considerations remain a key focus area as carbon storage, government development incentives, and a global appetite for timber mean forestry has become a more appealing investment option.
"Given a clear Government mandate on forestry with a focus on regional development, there is a significant incentive for both local and international players to invest in New Zealand's forestry sector.
"At the same time, adverse weather events over the recent summer have brought climate change front-of-mind for many Kiwis, with investors increasingly looking to environmental credentials as a source of value," she says.
Coman is marketing the property with Bayleys in the North colleague and commercial director Chris Blair.
The property is offered for sale by tender, closing at 4:00 pm on Thursday, 23rd February 2023.
Nearly 70 percent of the Ashton Road forestry block is broken into eight carbon accounting areas, providing a permanent carbon forest earning approximately $250,000 in carbon units annually.
The pine radiata forest was established during the 1991, 1997 and 2003 planting seasons, giving a current forest age range of 30, 24 and 18 years old, respectively.
Bayleys in the North commercial director Chris Blair says the older age classes could be considered for harvesting now, providing investors with an opportunity to generate an immediate return.
At the same time, the block's Crop Expectation Value (CEV) is estimated at circa $1,228,296 based on a balanced export/domestic price strategy.
"Further, broadening the horizons for a new owner, the seller has sought independent planning advice regarding the potential construction of eight-to-10 eco-dwellings, which would complement several existing well-formed tracks and private sites which gain spectacular coastal, rural and forest vistas.
"Featuring beautiful strands of native bush, abundant with birdlife, natural formations, including waterfalls and streams dot the land, differentiating the property as something very special, and a place a new owner may see as a suitable legacy lifestyle property, subdivision opportunity, lodge/eco retreat or nature park.
"For a new owner exploring subdivision, the property can be divided into two blocks allowing for two main homesteads and minor dwellings, as of right.
"There is also further potential to develop the property as a carbon farm to offset emissions generated through business or personal activities," he says.
Positioned on the east coast of Northland overlooking Point Wells and the Whangateau Inlet, the property stands to benefit from urban sprawl north of Auckland, which has seen the development of significant housing developments at Orewa, Red Beach, Silverdale and Warkworth.
"Nearby Warkworth's establishment as a satellite town continues to yield opportunities for landowners. At the same time, significant roading infrastructure upgrades, including an overhaul of the region's wastewater system, will support future growth projections for Northland's population while streamlining transit," Blair says.
Click here for more information on the listing.