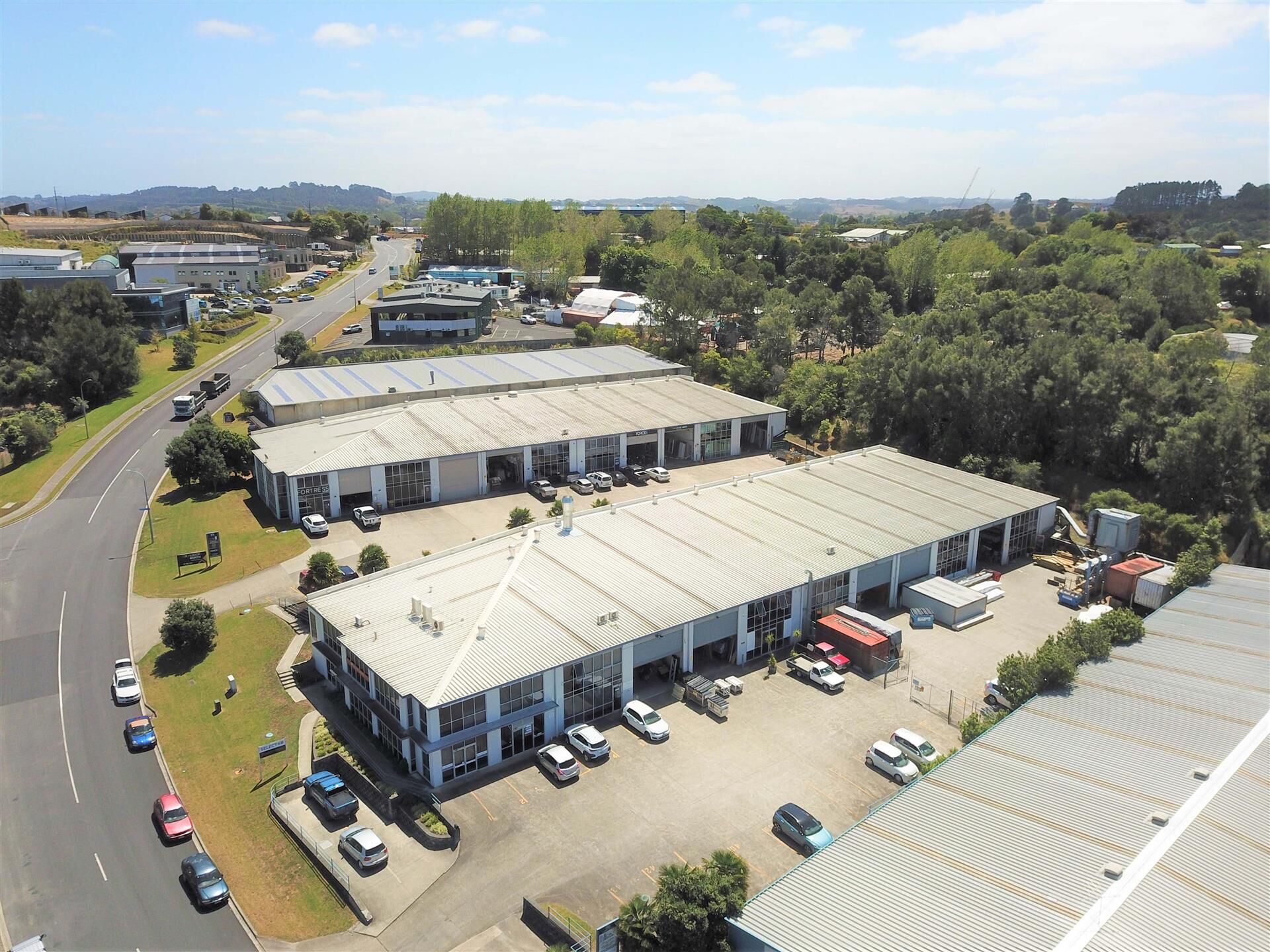 The large standalone property sits prominently with nearly 50-metres of frontage to Forge Road, one of the main thoroughfares in Auckland's Silverdale industrial precinct.
The freehold site is fully leased to eight diverse businesses including a recruitment consultancy, an insurance brokerage, an online fashion retailer, suppliers of security systems and beauty products, and master builder Gateway Homes.
The investment is anchored by Nicks Timber Joinery, a well-regarded New Zealand supplier of joinery for high-end architectural homes, which along with related timber processing business Nicks Components occupies the two largest tenancies. Established more than 30 years ago, Nicks is a leading designer and maker of timber windows, doors and bi-folds.
The eight tenancies generate a total net rental income of $311,644 plus outgoings and GST per annum.
The property at 56 Forge Road, Silverdale, is being marketed for sale through Ben Clare, Graeme Perigo and Alex Perigo of Bayleys Silverdale Commercial.
Sale will be by way of an auction on Wednesday 27 April, unless it is sold earlier.
Clare said the offering consisted of an approximately 2,045-square metre building constructed in the early 2000s on a 4,851-square metre site.
The building sits along the western boundary, with driveway access through the centre of the site and plenty of car parking along the eastern side.
"This substantial industrial complex is modern and fastidiously maintained. It is configured with three industrial and five office tenancies, with the balance of the site comprising concrete accessways and car parking.
"The front part of the building is configured as ground and first-floor office accommodation with a large, glazed frontage and excellent road exposure," said Clare.
The office tenancies range in size from approximately 32-square metres to 109-square metres.
The larger industrial tenancies offer floor areas of between 324-square metres and 700-square metres. Most of the internal space in each of these comprises high-stud, open-plan warehouse with a mixture of showroom, office, and mezzanine areas.
Nicks Timber Joinery and Nicks Components occupy two industrial tenancies with a total floor area of some 1,350-square metres, paying combined annual net rent of $174,982 plus outgoings and GST.
The joinery business' current lease runs through to 2023 with two further two-year rights of renewal while Nicks Components occupies its premises on a lease extending to 2025 with a four-year right of renewal.
Graeme Perigo said the diversity of businesses occupying the eight tenancies meant the complex was less exposed to uncertainties across any specific part of the market.
A new owner would enjoy significant flexibility and potential upside to future returns, he said.
"With some tenancies approaching final expiries, the buyer will have options to retain the tenant, re-lease or occupy for their own use.
"Meanwhile, with industrial leasing demand high and vacancy at near zero, rental rates continue to rise. With a number of the tenancies coming up for rent reviews soon there is certainly potential rental upside to be gained," Perigo said.
The Forge Road site is zoned Business – Heavy Industry under the Auckland Unitary Plan.
Alex Perigo said this zone was typically located close to key freight routes and contained sites big enough for large-scale industrial activities.
"The Silverdale industrial precinct is the original and most prominent industrial area on Auckland's Hibiscus coast, with a mixture of light and heavy industrial zoning and uses.
"The large majority is zoned light industrial, so for tenants requiring heavy industry zoning the options are very limited. This lends the Forge Road site an additional scarcity value.
"The location is well serviced with nearby amenities including supermarkets, service stations, medical facilities and Silverdale Mall. The Silverdale bus depot is within walking distance and it's about a five-minute drive to both north and southbound motorway on/off ramps," Alex Perigo said.