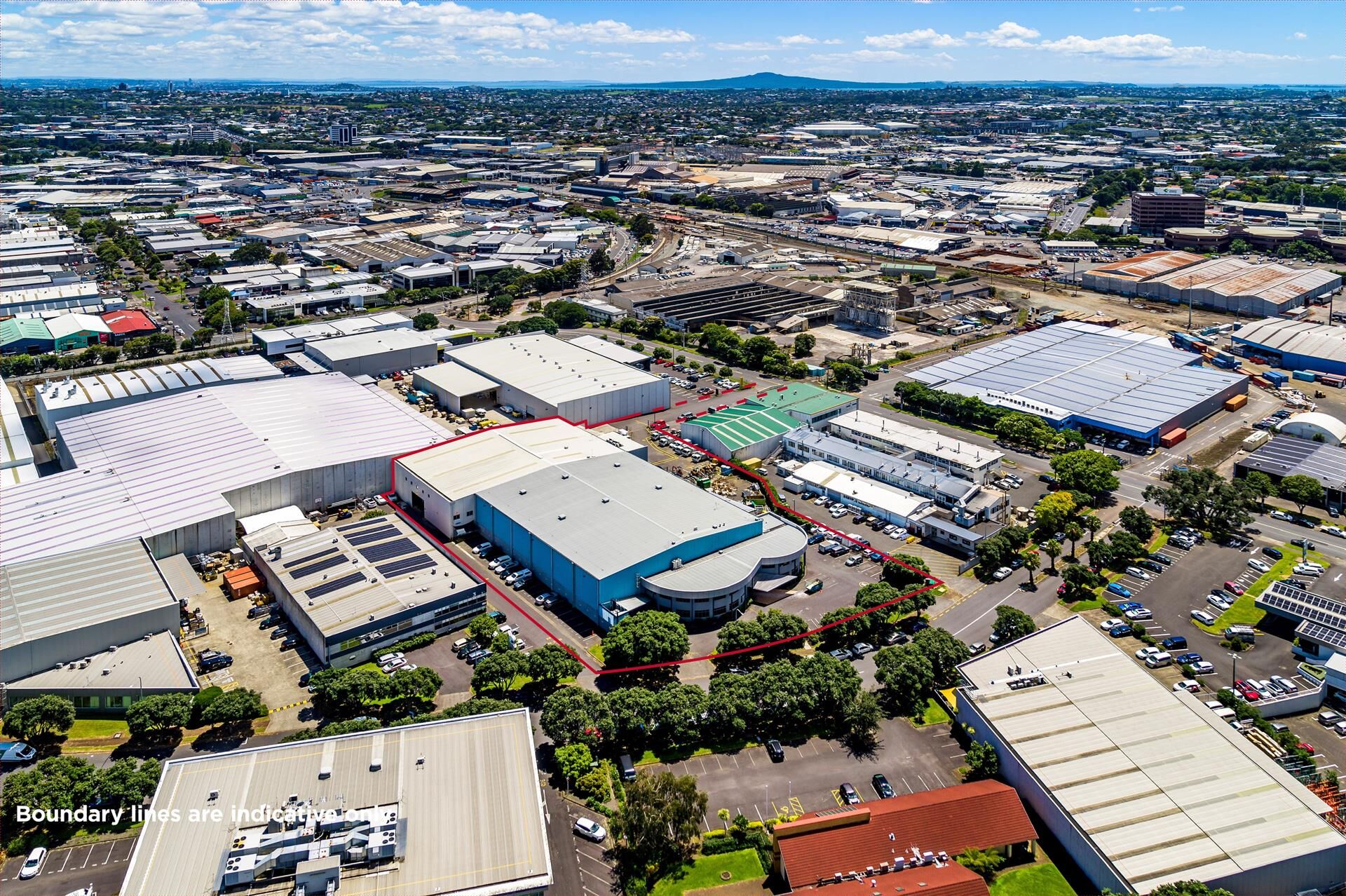 A sizeable industrial property featuring two tenancies in central Penrose is riding a recent rise in market confidence as institutional, high-net wealth, and owner-occupied investors circle for new opportunities.
The modern warehouse premises on 7,640sqm (more or less) of freehold land at 1 Rockridge Avenue provides a desirable mix of industrial accommodation split into two tenancies – one of which is vacant.
Bayleys South Auckland Commercial and Industrial director, James Valintine, says the property is offered to the market at a time of high demand and low vacancy for medium-and-large warehouses, as supply chain disruption and freight delays are worsened by recent weather events, forcing businesses to seek more space for product storage, particularly in well-connected locations.
"Auckland's central and southern industrial markets are experiencing low vacancy levels due to persistent demand for warehousing to support e-commerce trade and the natural desire of businesses to stockpile product and mitigate freight disruption.
"Industrial rental rates for quality properties have grown and remain resilient to recent market volatility given the weight of capital seeking these assets."
He says the scale, location, and flexible use options offered by the Rockridge Avenue premises fit the bill for investors as the property provides an attractive mix of modern, high-quality accommodation that will appeal to large-scale operators seeking a new primary work base and institutional investors searching for quality assets with upside.
Mr Valintine is marketing the premises with Bayleys South Auckland Commercial and Industrial director, Sunil Bhana.
The property is offered for sale or lease by deadline closing at 2:00 pm, Thursday 9th March 2023 (unless sold prior).
Two lettable spaces totalling 5,631sqm (more or less) are split by an inter-tenancy wall that could allow a future occupier to open the warehouse as a single tenancy if required.
Mr Bhana says that tenancy one - the larger of the two at 3,651sqm (more or less) - provides substantial vacant industrial accommodation, previously occupied by auto-glass repairer Smith and Smith as its national headquarters.
"This tenancy comprises offices and amenities over two levels with high-stud warehousing and multiple roller door access points onto a secure yard.
"The ground floor office is predominantly open-plan on either side of an impressive high-stud foyer, with full kitchen/lunchroom facilities.
"This entire area has been refurbished to a base build fit-out, so the incoming occupant can easily adjust interior specifications to suit their business requirements.
"The warehouse is high-stud with access from three roller doors, two under a canopy lead out to a fully-fenced yard that flanks the eastern boundary. A third roller door offers direct access off Rockridge Avenue, providing easy maneuverability."
Mr Bhana says Bayleys are seeking an annual net rent of $700,000 plus GST and outgoings for the vacant tenancy.
The second tenancy, currently occupied by Council-owned Watercare, which has a five-year lease with renewal options, features dual access off O'Rorke Road, and comprises offices over three levels with warehousing and drive-through capability.
It generates annual net rent of $309,934 plus GST and outgoings.
Mr Valintine says a key attraction for buyers and occupiers is the standalone property's vacant tenancy, being positioned in the tightly-held Penrose industrial precinct.
"The location, in a cul-de-sac just two kilometres from the Penrose Motorway Interchange and circa 500m from the Penrose Train Station, provides superb accessibility for visitors and staff - the latter of which is a critical priority as businesses compete with work-from-home flexibility.
"The property presents an opportunity for tenants and occupiers looking to secure a large industrial facility with 61 car parks.
"Further to interest from owner-occupiers, institutional investors have zeroed in on central Penrose as a strategic location, seeing the potential for future growth and development whilst valuing the presence of the area as a key last mile industrial hub.
"In addition, the scale of the Rockridge Avenue property, as well as its connectivity to transport infrastructure including highways, rail and ports, makes it an ideal location for a corporate head office or distribution centre," Valintine adds.
Click here for more information on the listing.