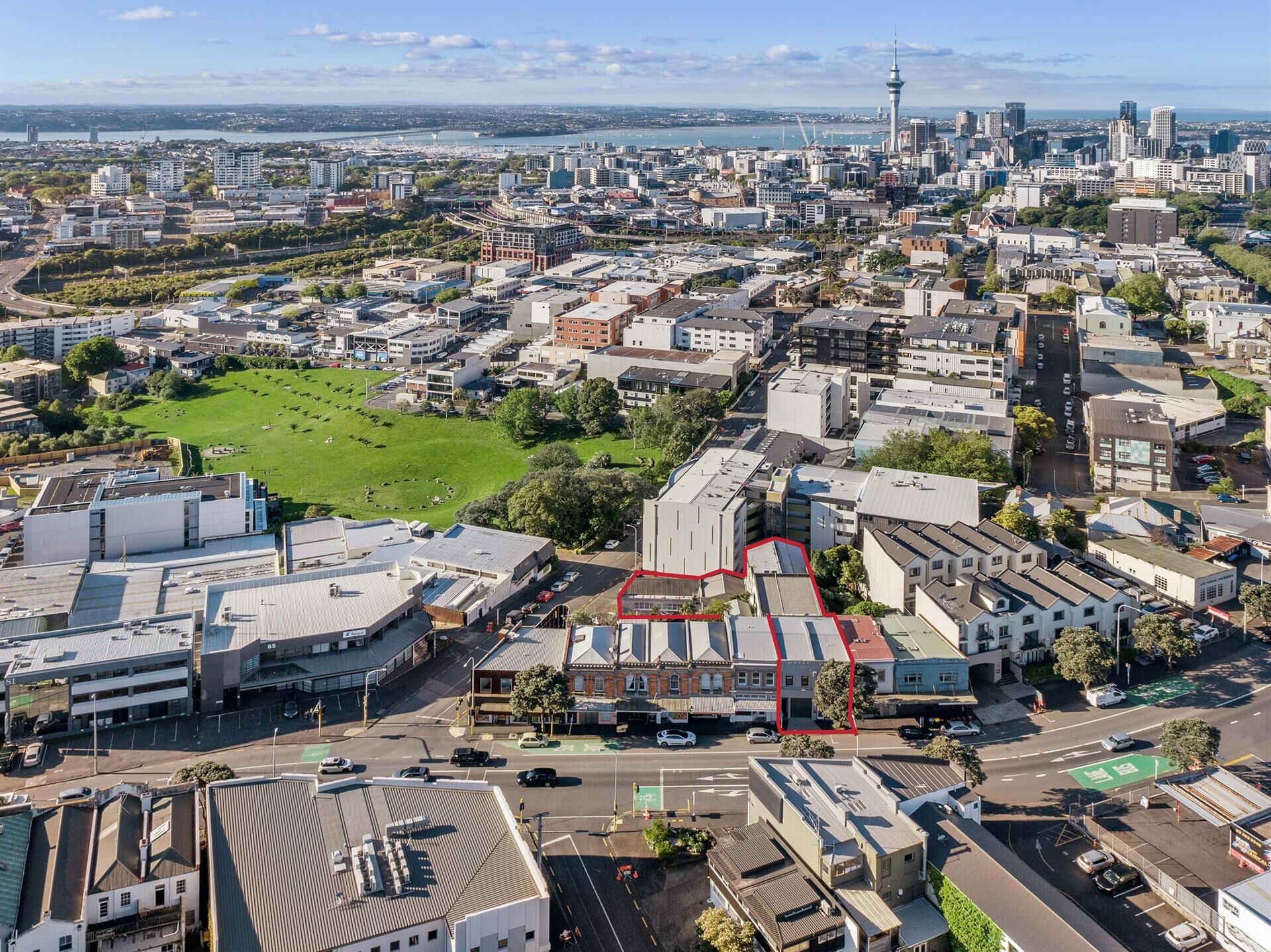 Located on two freehold titles totalling 860sqm at 47-49 New North Rd and 22 Exmouth St, Eden Terrace, the property has five commercial and residential tenancies fully occupying 919sqm of buildings. They are returning total net annual rental income of approximately $226,000.
Alan Haydock, director of Bayleys' Auckland City & Fringe commercial team, says the offering provides future add value potential for a purchaser either through extending existing leases, rental growth or further development of the land which has two street frontages.
"The property will appeal to investors, developers, land bankers and owner occupiers," says Haydock who is marketing the sole agency listing with Bayleys' senior commercial broker Damien Bullick. It is for sale by tender, closing Tuesday, December 14, unless sold prior.
"The well presented, refurbished buildings offer a flexible combination of character office and residential accommodation,'' Haydock says. "They provide a diversified income stream and are likely to have enduring occupier appeal given their sought after and convenient CBD fringe location.
"Longer term, the underutilised land holding and favourable unitary plan zonings, with height allowances of 18 to 21 metres, would allow more intensive mixed-use development. The property's strategic position, between Basque Park and the Mt Eden CRL station and in the Grammar school zone, enhances its appeal for residential development in particular."
The property's two titles comprise:
47-49 New North Rd: an oblong shaped 352sqm site with a Town Centre zoning. Two adjoining buildings contain an upper level 122 sqm two-bedroom apartment and approximately 630sqm of office space with well preserved and maintained character features and excellent stud heights and natural light, says Damien Bullick.
"The office leases expire in February next year with no rights of renewal, or are monthly, so this offers an opportunity for an owner occupier to take this space or for an investor to negotiate new, longer leases with either the existing or new tenants. A retail tenancy could make more of approximately 30 metres of frontage to New North Rd, a busy main arterial road offering plenty of exposure.
"An added bonus are two internal tandem carparks, accessed via a roller door, which are a rarity along this part of New North Rd where there is very limited parking."
22 Exmouth St: a 508sqm site zoned Mixed Use with separate access and another character standalone building currently split into two commercial tenancies, with a boutique beauty salon the main occupant.
This elevated, north facing site overlooks Basque Park, a large central city reserve surrounded by a variety of residential complexes and has city and sea views which Bullick says makes it well suited to residential development longer term.
Alan Haydock says the property is within a short stroll of the Mt Eden CRL station, with one of its main entrances off Ruru St being only one block away. The station will service both the existing Western Line and the CRL lines to Britomart.
CRL has purchased 2.4ha of property for the underground station with over 100,000sqm of commercial and residential investment planned for the land above it. "This is of a similar scale to Britomart and a master-planned development will undoubtedly bring a lot of new activity and add significant further value to this location," says Haydock.
Click here for more information on the listing.