As industrial rents increase on the back of exceedingly low vacancy rates, higher costs of construction, and continued strong tenant demand, owner-occupier activity is ramping up according to Bayleys.
In its latest Total Property portfolio, Bayleys reports that well-established businesses are seeing building ownership as insulation from rental hikes and any uncertainty around tenure or lease structures, and it gives them full control over the space occupied.
Businesses with assured cashflows and the capital to invest in an appreciating asset have been finding banks receptive to ownership desires, said Scott Campbell, Bayleys national director industrial.
"We could, however, expect more caution to creep in as banks continue to assess and weigh up lending risk – particularly in light of some value shifts being seen in the market."
He said increased owner-occupier activity has been seen across the sector, primarily for space up to 5,000sqm, with logistics-related businesses leading the way nationwide.
"In Christchurch there's also been an uptick in owner-occupiers buying manufacturing premises.
"New-build industrial units have also been selling well to owner-occupiers, because the lending and value equation does not always stack up for pure investors.
"Because developers of recent projects largely bought land when the market was hot then faced soaring construction costs, pricing on delivery is often outside investor tolerance ranges given the banks interest cover ratios.
"Investors struggle to make the numbers work on new-build stock off the plans, while well-financed businesses with strong balance sheets are getting across the line with banks – despite arguably tougher lending thresholds given the high interest rates."
Matt Mimmack, sales and leasing director for Bayleys North Shore, said in West Auckland and north of the Harbour Bridge, new-build industrial units in precincts like Westgate and Hobsonville have experienced strong activity.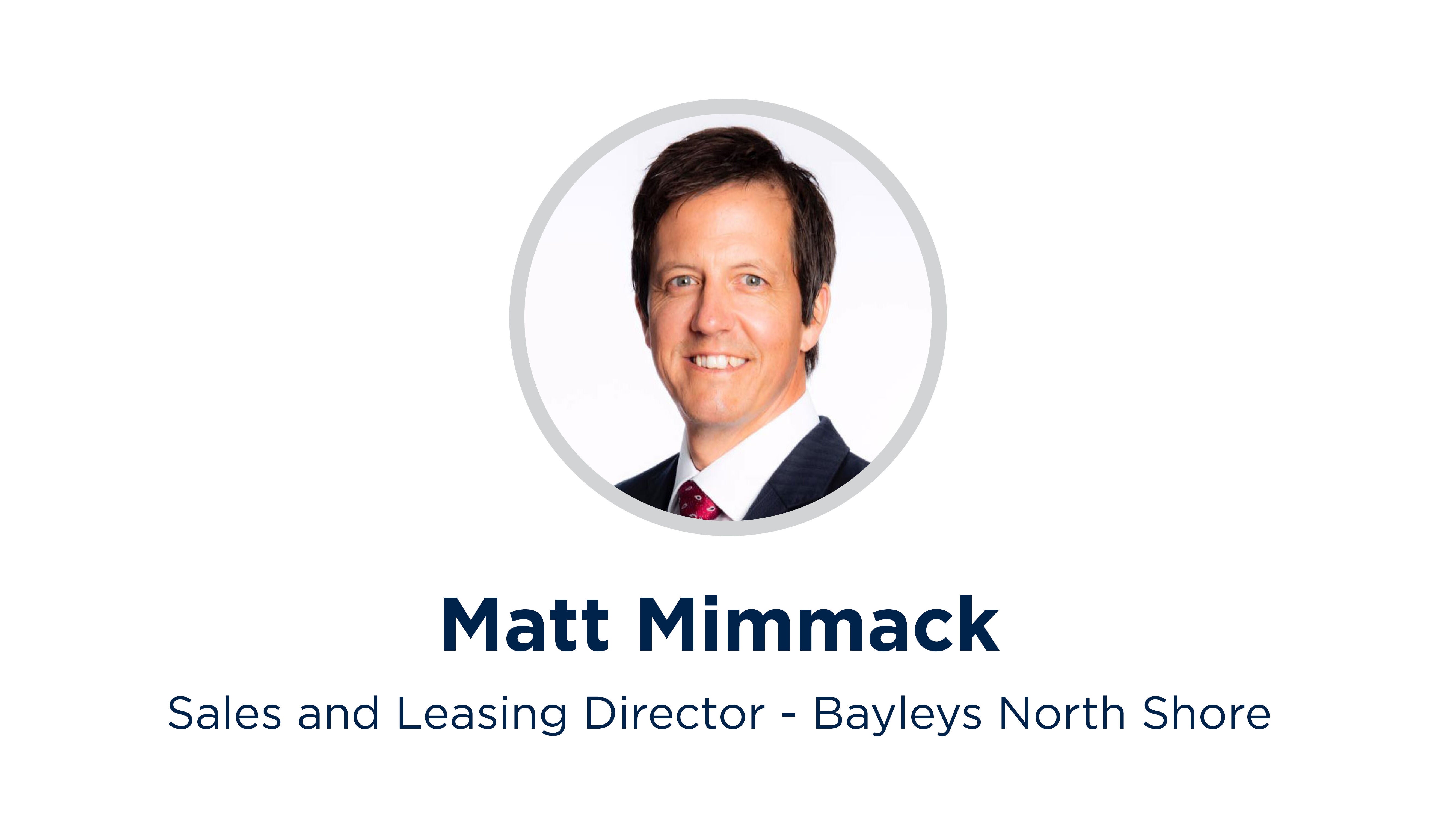 "Banks appear to be open to working with business owners to find a funding solution and demand is especially high for generic warehouse storage and distribution space on the back of continued strong ecommerce fundamentals.
"There's very little in the way of vacant industrial stock on the market, with anything that does come to the market being hotly-contested, and we're seeing increased numbers of deals to owner-occupiers."
Mimmack said some business owners are prepared to consider buying an existing tenanted building if it's in their preferred location, and accepting that they will need to ride out that the lease term before occupying the building themselves.
"It's crucial for owner-occupiers to keep abreast of the latest rental rate trends to ensure that as an owner, when an arm's length lease agreement is put in place within the business structure, it is in line with market rents.
"This should be reviewed at least every two years as the rental market is moving quickly, and a business owner should not get out of step with it."
Rob Mackley, director of leading electronic components distributor Active Components said for 30-plus years, the company has owned the buildings it occupies providing it with flexibility to grow and adapt.
It now owns and occupies a purpose-built modern high-specification facility in Arrenway Drive, Rosedale on Auckland's North Shore.
In a high-end precinct, the property provides the business with a large dust-free warehouse, streamlined access for inwards and outwards goods and container movements, plus modern office and reception.
Mackley said while getting finance for property over the years has not been an issue for the company, negotiating an interest rate which better reflects the (lower) risk of lending to them, as an established and proven owner-occupier, has sometimes been "an interesting exercise".
"Regardless, we appreciate the security ownership allows as we don't have to worry about an expiring lease, and the equity accumulated in a building can be used as collateral to borrow against should a sudden opportunity present itself.
"There's also capacity to configure a fitout to our needs without having to return the building to its original state on lease expiry and we can invest in initiatives that benefit our business's bottom-line – like the solar farm and rainwater systems we have installed at Rosedale.
"It would be unusual for a landlord to invest in this type of infrastructure, as they'd be unlikely to recoup the investment."
Automotive repair and servicing business Auto Super Shoppe Kumeu recently purchased its high-profile premises in the heart of Kumeu, northwest Auckland – an area undergoing significant catchment growth and development.
After leasing the prominent corner site for a year, and recognising the strategic position and operational advantages it provided, the business owners successfully tendered for the building when it came up for sale as a fully-tenanted investment opportunity.
Spokesperson for Auto Super Shoppe Kumeu, Suzanne Harper said the core benefit in owning its premises relates to security of tenure and the ability to leverage the value of the business against an asset.
"This building was purpose-built for an automotive business with high stud, generous parking and main road visibility, so the core fundamentals were in place.
"Having an established business with a record of proven cashflow was helpful in convincing the financing partner that we had both sufficient equity and the capacity to service any loan, and put us in a solid position to tender for the property against investors who may not have had that same strength."