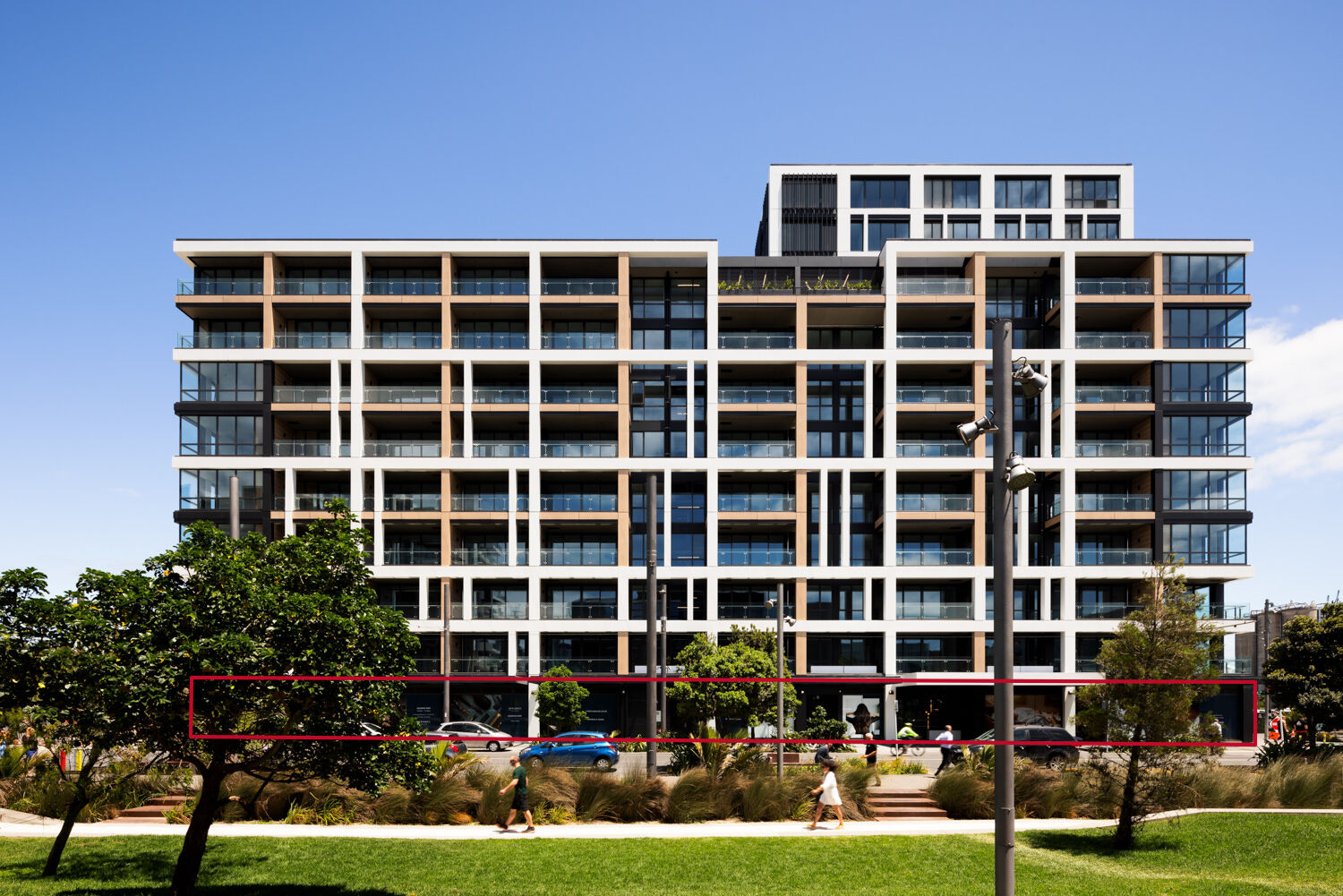 The property, which offers an annual income of $330,219 plus GST and outgoings, is tenanted by a complementary mix of non-discretionary and destination-based retailers that include national brands Caci Clinic, BarberShopCo and The Coffee Club and boutiques, Paperswan Bride and Luxe and Duke.
Stage One of 30 Madden Retail will be sold as one lot and is marketed by Brad Ross, Chris Beasleigh and Cameron Melhuish of Bayleys Auckland Central, with tenders closing 9th June unless sold prior.
Ross says 30 Madden represents Willis Bond's third development within Wynyard Quarter, following their award winning developments at 132 Halsey and Wynyard Central which also include highly successful retail offerings.
He notes commercial property within the Wynyard Quarter is largely held by institutional and listed property entities, so the opportunity to purchase an affordable tranche of premium, passive retail is unusual.
Beasleigh says 30 Madden offers an attractive tenancy mix, underpinned by long-term leases and a weighted average lease term (WALT) of six years across the offering.
"We're expecting passive investors such as family trusts and high net wealth individuals to recognise the inherent strengths of the wider Wynyard Quarter as the inner-city waterfront precinct continues to evolve.
"With residential intensification, corporate occupiers favouring this location, a new retirement village planned and the flagship Park Hyatt Auckland hotel nearby, these retail tenancies have inbuilt customer bases and good foot traffic.
"This retail offering provides a chance to leverage off the ongoing growth in the Quarter which once fully redeveloped, will be home to approximately 25,000 workers and 3,000 residents."
The prepaid leasehold structure of 30 Madden means the building does not attract leasehold outgoings, and accordingly there is no exposure to ground rent reviews and increases.
To date Willis Bond have sold over 300 properties within Wynyard Quarter subject to this tenure.
"With the ground rent paid up-front for a period of 120-plus years, on paper this offering is effectively freehold which adds to the appeal," says Ross.
"Additionally, all tenancies offer provisions for rental growth, providing an attractive rental growth forecast for the property and the ability to benefit from the current high inflationary economic environment."
Ross says consolidated involvement and investment in the Wynyard Quarter from development heavyweights like Willis Bond, Precinct Properties with its new strategic investment partner – Singapore sovereign wealth fund GIC, and Kiwi Property, underpin the location and the proposition.
"The presence of these NZX-listed and institutional investment entities will give private investors the confidence to acquire property in Wynyard.
"As developers of 30 Madden, and with an exceptional reputation for creating high-quality commercial, retail, residential and mixed-use communities, the Willis Bond pedigree further strengthens the opportunity to purchase in this vibrant precinct."