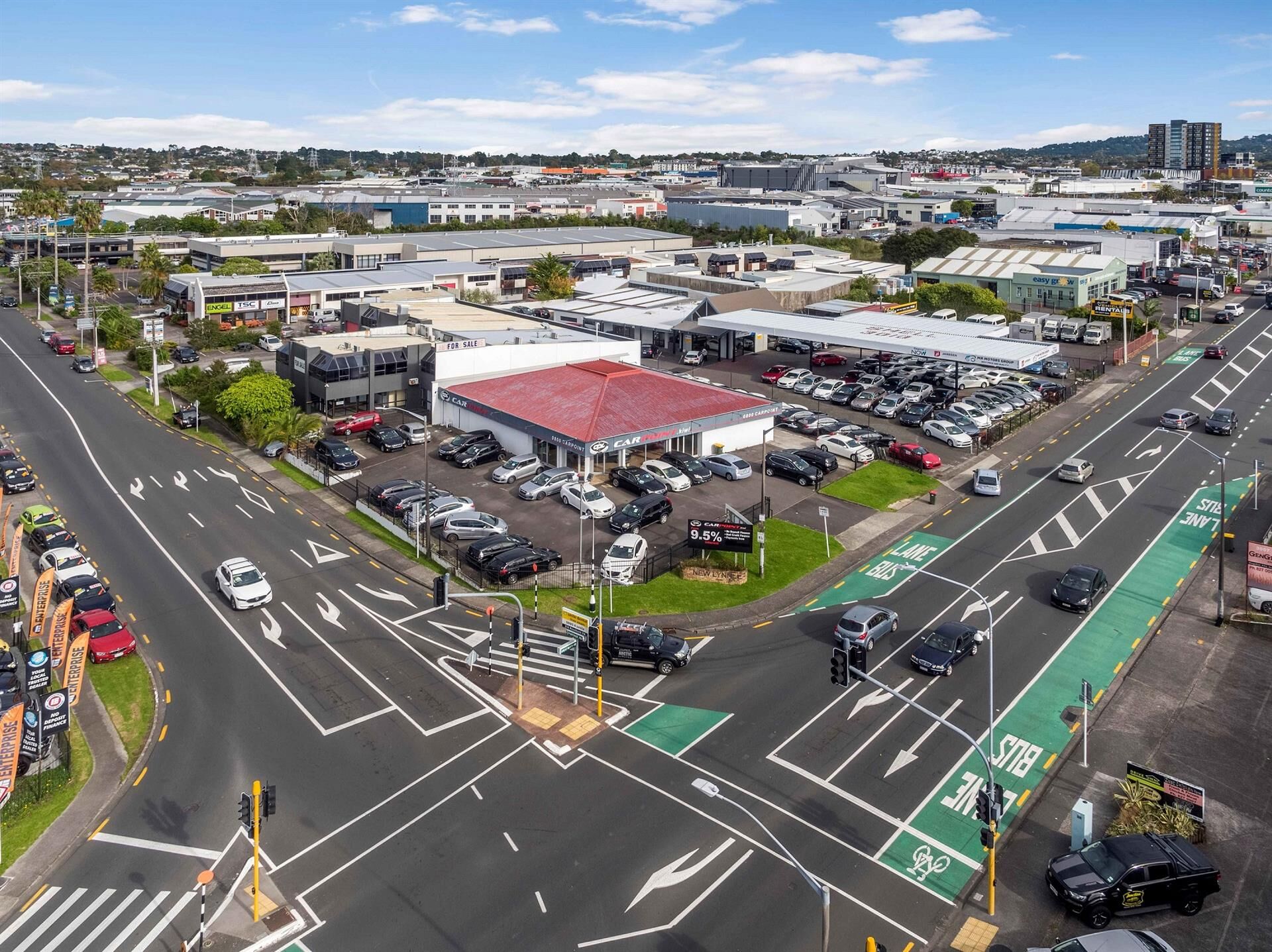 The high-profile corner site for sale in the New Lynn commercial precinct offers some 30 metres of frontage to Great North and Portage roads.
Positioned amid one of Auckland's leading automotive retail strips, the freehold site has been home to a Car Point sales yard since 2016. The tenancy generates an annual net rental income of $85,000 plus outgoings and GST.
Bayleys South Auckland salesperson Amy Weng said the tenant had advised they will not be renewing their lease later this year.
"With the lease expiring in September and Car Point confirming their plans to vacate, there is valuable holding income in place along with numerous options for add-value investors, developers or owner-occupiers looking to position themselves in busy New Lynn," said Weng.
The property at 3008 Great North Road, New Lynn, Auckland, is being marketed for sale by Weng, along with Janak Darji and Beterly Pan of Bayleys Real Estate.
It will be sold by deadline private treaty closing on Thursday 16th June, unless sold prior.
Darji said the offering consisted of an approximately 1,109-square metre fee simple site containing buildings of some 390-square metres.
"A low site coverage of 35 percent, and business-friendly zoning, lends itself to repurposing or redevelopment for a myriad of possible uses."
"The site's General Business zoning under Auckland's unitary plan provides for activities ranging from light industrial to limited office, large-format retail and trade supply outlets," Darji said.
Surrounding development comprises mostly industrial/commercial service uses, with several retail outlets and offices nearby. The area is well serviced with a range of amenities such as supermarkets, bulk retail, and the LynnMall Shopping Centre.
Pan said the site's strategic location and exposure to busy traffic flows on arterial Great North Road added to its appeal.
"Sitting within the commercial precinct of growing New Lynn, and about 12 kilometres from Auckland's port and CBD, this property enjoys ease of access to the Northern and Western motorway systems as well as the Waterview connection."
"It also benefits from being close to the New Lynn rail station, which has been upgraded in recent years and will offer better travel times to and from the city centre with the completion of the City Rail Link," said Pan.