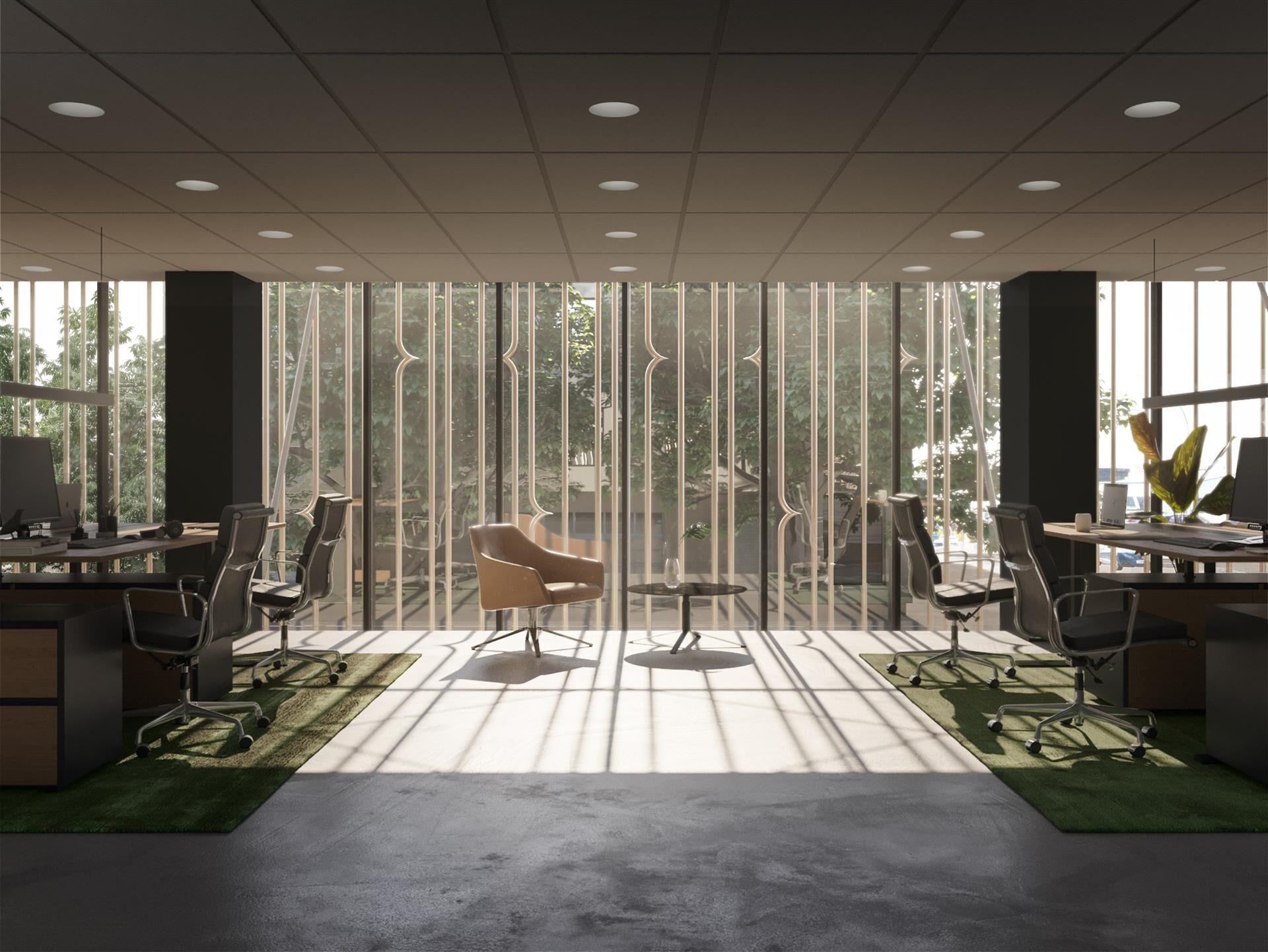 Low vacancy rates and high demand for commercial accommodation contributes to the successful development of high-spec accommodation in Tauranga's CBD, including the refurbishment of Pūtahi Teia at 115 Cameron Road, which is now available for lease.
Developed by Pukaingataru B18, in conjunction with acclaimed architects Ngata Tapsell and BECA, the premium commercial refurbishment offers six modern tenancies available for lease, suited for office, retail or light hospitality use.
Bayleys Tauranga leasing broker Lynn Bradley says the project is a visionary undertaking by Pukaingataru B18, an established and progressive Ahu Whenua Trust with a range of investments in the Bay of Plenty and beyond.
Named 'Pūtahi Teia' in honour of the Trust's late and long-serving chair Teia Williams, the development signals the intention of entities such as this to extend their influence beyond primary industry asset classes.
"The project is indicative of a renaissance currently underway in Tauranga's CBD, where multiple projects are either proposed or proceeding, contributing to growth across the region," Bradley says.
"Sustained local investment and the transformation of Tauranga's CBD points to a continuation of appetite for commercial development, and when underpinned by sound urban planning principles and long-term strategy, businesses will thrive.
"The progression of privately-funded developments such as Pūtahi Teia is helping to deliver a more vibrant and dynamic city centre which attracts new business, helping Tauranga to retain its place as the fastest-growing New Zealand region," she says.
"Changing working styles have increased the popularity of decentralised location models, so we could see interest in the premises from larger-scale operators responding to market demand by introducing a regional offering."
Bradley is marketing Pūtahi Teia for lease by negotiation in conjunction with Bayleys Tauranga colleague Brendon Bradley.
The project is being delivered by an experienced and award-winning project team comprising Ngata Tapsell, BECA, RCP, Rider Levett Bucknall and Naylor Love, amongst others, with expected completion in the second quarter of 2024.
"Every aspect of the building aspires to be an exemplar of best practice, with the evolving needs of the modern workplace a central design driver, sustainability front of mind, and deep cultural underpinnings supported by local hapū, Ngāi Tamarāwaho," Lynn Bradley says.
The project team made an early decision to comprehensively refurbish the existing building at 115 Cameron Road, rather than beginning again from scratch.
"Smart and adaptive reuse should always be a part of our tool-kit as architects", says Ngata Tapsell.
"All things being equal, even the most carbon-efficient new building methods will fall short of buildings that breathe new life into structural systems that already exist, where the net carbon cost is essentially zero.
"Our challenge is to see these important philosophical decisions not as limitations, but as opportunities that speak to both the future of the site, and its past.
Lynn Bradley says this approach resonated profoundly with Pukaingataru B18, who apply intergenerational assessment criteria to everything that they do.
"After three years of Covid-induced disruption, the profile of the location, together with its bold and carefully considered design approach, will provide future tenants with one of the most sought-after addresses in Tauranga.
Six tenancies are proposed for the site at 115 Cameron Road, with occupancy spread over two levels and units ranging from 105-239sqm (more or less) to suit retail, office or hospitality use.
The total available rental area of 959sqm (more or less) could be utilised as one tenancy with alternative options to split as required.
The landlord proposes an initial lease term of six-plus years from the commencement date and rights of renewal by negotiation.
"Set on a high-profile corner site, Pūtahi Teia is positioned on the popular northern perimeter of the Tauranga Central Business District," Brendon Bradley says.
"The ground floor gains exceptional visibility from the approach along Cameron Road – a key arterial route along Tauranga's CBD.
"The upper level enjoys a more tempered connection to its surrounding through the buildings distinctive façade, with wheelchair accessibility and tenancies organised around a central social space," he adds.
The building has four secure, covered car parks with electric charging facilities and the owners are open to securing additional car parking facilities for tenants off-site.
Bicycle and equipment storage is also available, with end-of-trip facilities provided.
Brendon Bradley says that prior tenant commitment can be most cost-effective in coordinating any special fit-out requirements while the building is being constructed. Hence, the early release to the market of the high-spec accommodation.
"Early registration of interest is highly recommended, particularly for such a commanding commercial space in a market of extremely low vacancy," he says.
Click here for more information on the listing.