Bayleys National Director of Commercial and Industrial Ryan Johnson says the implications of rapidly rising interest rates and challenges controlling inflation are seeing the cost of debt curve extend, impacting general market activity.
However, the firm is using the market's recalibration as a time to regroup and fortify in-house offerings, with a renewed focus on capital markets, which transacts with ultra-high net worth and institutional clients, focusing on cross-border capital flows.
"Global developments and the outcome of October's general election will dictate to what extent we can expect New Zealand's commercial and industrial sector to rebound, although we anticipate international investors will be paying attention to emerging opportunities.
"In a global context, New Zealand returns on commercial and industrial real estate are attractive, with offshore capital increasingly focused on worldwide diversification across portfolios.
"Other considerations helping to boost New Zealand's appeal are its invitation of foreign capital, favourable tax system, stable political and business environment, and a lack of corruption.
"Historically, large institutional investors and an ever-growing portion of high-net worth individuals have looked to New Zealand as a safe place to invest, a trend we expect to continue as the global economic environment finds its footing following the post-pandemic return to normalcy."
Underpinning the firm's confidence in its capital markets offering, Bayleys has appointed renowned industry figure Jason Seymour as its Senior Director of Capital Markets for commercial and industrial activities.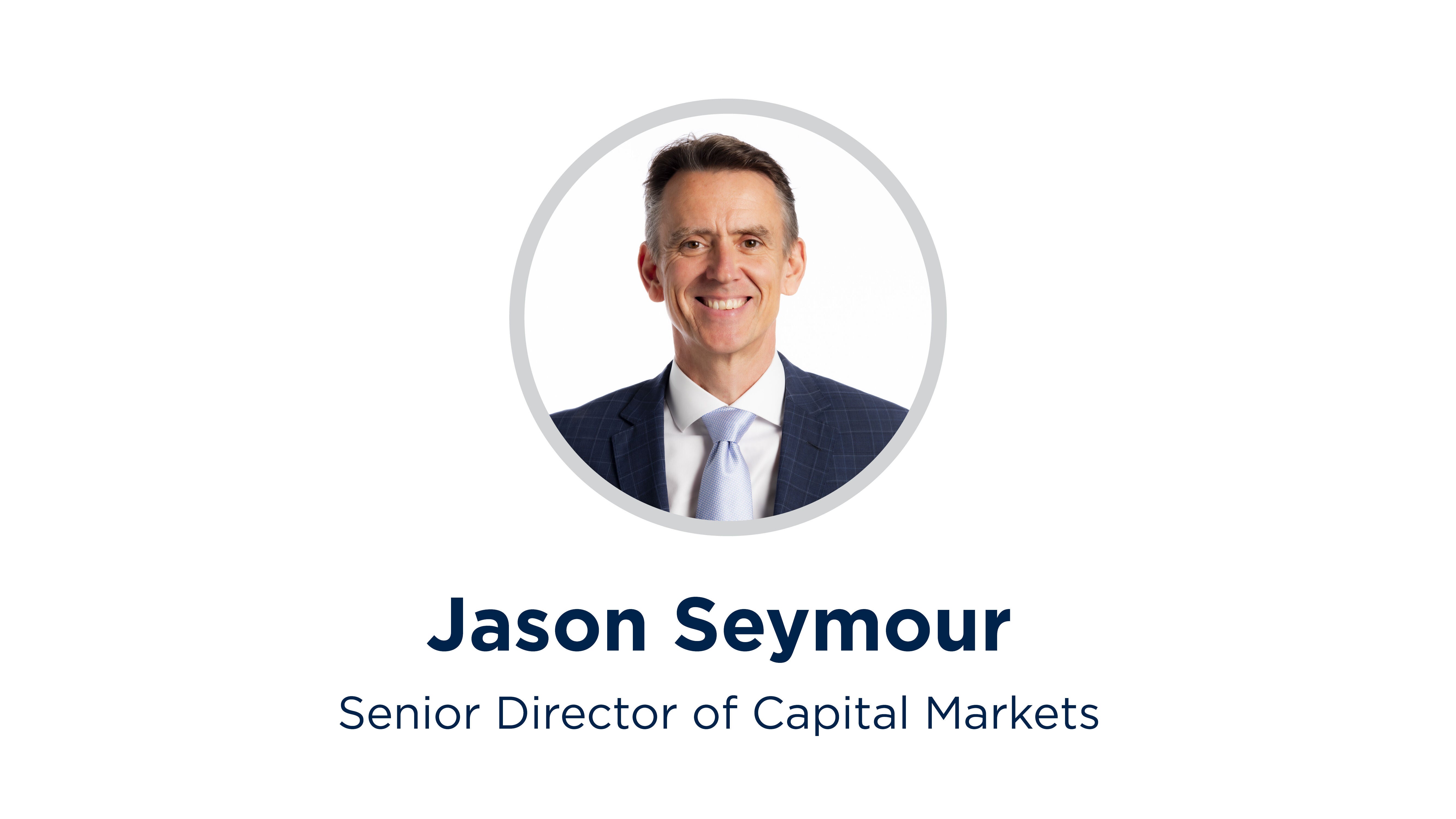 "This specialised team has already amassed an impressive track record of high-profile deals by linking resources of active capital across the globe, with Jason's appointment set to strengthen its collective expertise and inform the strategic direction," Mr Johnson says.
"Jason brings 39 years worth of international real estate experience gleaned through positions in Europe, Asia and New Zealand, including nine years as one of the country's top commercial leasing brokers and 16 years in the capital markets arena specialising in major asset and portfolio sales across New Zealand.
"His appointment is a coup for Bayleys operations and another string in our bow of a nationally-connected network which now spans 100 offices and more than 2,000 personnel," Mr Johnson says.
Initially a control systems engineer focused on the built environment, Mr Seymour's expertise extends to property and facilities management aspects of large asset portfolios, and he has a proven track record negotiating high-profile transactions amongst the world's most significant institutional players.
"There is real opportunity for clients to benefit from the power and national dominance of Bayleys' capabilities, and I look forward to growing the national capital markets arm of the business by leveraging decades of direct experience and a qualified network of established connections," Mr Seymour says.
Bayleys' reach is supported by a strategic partnership with global property consultancy Knight Frank, which provides the business unique access to global family office wealth - an increasingly significant source of capital for real estate investment worldwide.
Knight Frank Australia's National Head of Capital Markets, Justin Bond, says New Zealand's property sector will benefit from robust private capital activity as proactive investors leverage market conditions to secure prime commercial and industrial assets.
"New Zealand is a key investment market for wealth out of Asia, Europe, the Americas and Australia, with high-net worth structures spanning multiple generations capturing a more significant proportion of the growing market.
"With private investment an area to watch for the coming years, Bayleys is well-placed to leverage demand as New Zealand's largest full-service real estate agency, supported by Knight Frank's global network.
"The partnership provides market-leading insight into the appetites of global investors and occupiers, positioning the firm's Capital Markets team to lead the charge as inflation pressures ease and the market rallies," Mr Bond says.
Caption: Leading real estate firm Bayleys is looking to the future by strengthening its leadership team, evidenced by the strategic appointment of Jason Seymour as Senior Director of Capital Markets.