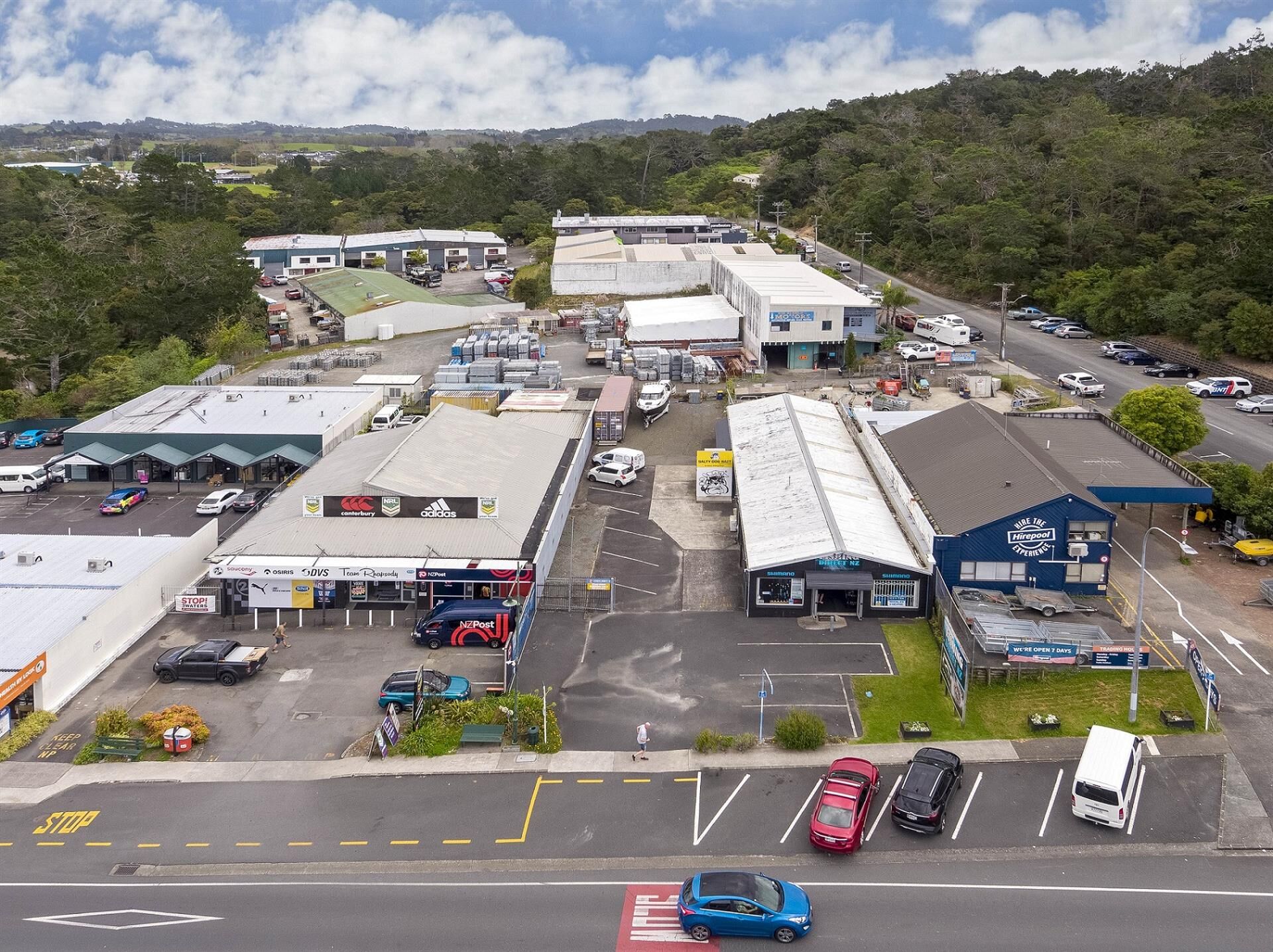 The 1,032sqm site at 28 Silverdale Street, near the junction with Curley Avenue, supports a 267sqm retail shop occupied by well-established locally-owned fishing store, Fishing Direct, with a 360sqm yard to the rear leased to Hirepool, which operates its storefront operation from the neighbouring property.
The Business-Town Centre zoning underpinning the subject property's prime location allows for a variety of future development options, with an overlay permitting building up to 18m high, making this a smart long-term investment for those looking to capitalise on the area's growth, according to agents from Bayleys.
The property currently returns $81,800 plus GST and OPEX, with potential rental upside given the upcoming rent reviews within the existing leases.
However, Graeme Perigo and Ben Clare of Bayleys Silverdale, who are marketing the property via auction to take place 11am, Wednesday 12th April, unless sold prior, suggest that the property's true value lies in its potential for redevelopment down the track.
"The original Silverdale Village is seeing evidence of revitalisation, modernisation and intensification as it cements its place within the broader area which is evolving and growing rapidly," said Perigo.
"With council projecting that the Dairy Flat, Silverdale, Wainui and Orewa area is expected to become home to 110,000 new residents by 2050, it is clear that the village has potential for some innovative commercial and residential options and this site is well-positioned for redevelopment.
"It lends itself to a mixed-use development with retail/commercial below and residential above, and the rental income off the property in its current configuration would buy a new owner time to formulate plans and the necessary consents."
Describing the opportunity as a low-risk investment option, Clare said buyers can be encouraged by other investment being seen in the area, with both residential and commercial activity on the rise.
"CDC Canberra Data Centres opened its Silverdale hyperscale cloud computing data centre last year, with this being one of the largest and most secure centres of their type in New Zealand and this is a significant vote of confidence in the area.
"Silverdale Village offers easy access to major transport links and a wide range of amenities and the Business-Town Centre zoning of the subject property provides for a wide range of activities including commercial, leisure, residential, tourist, cultural, community and civic services.
"Like other satellite towns close to Auckland's CBD, these suburban town centres are becoming a focus for commercial activities and growth, underpinned by good public transport access and proximity to arterial roading links."
The property is located a few minutes' drive from on/offramps to Auckland's SH1 motorway with access both north and south, and additionally to the west via SH16, as well as being close to the Hibiscus Coast park and ride bus facility.
Travelling time to Auckland's CBD is around 30 minutes, while supermarkets, bulk retail and shopping centres, childcare, schooling, retirement options, medical and sports are all within easy walking distance or a short drive away.