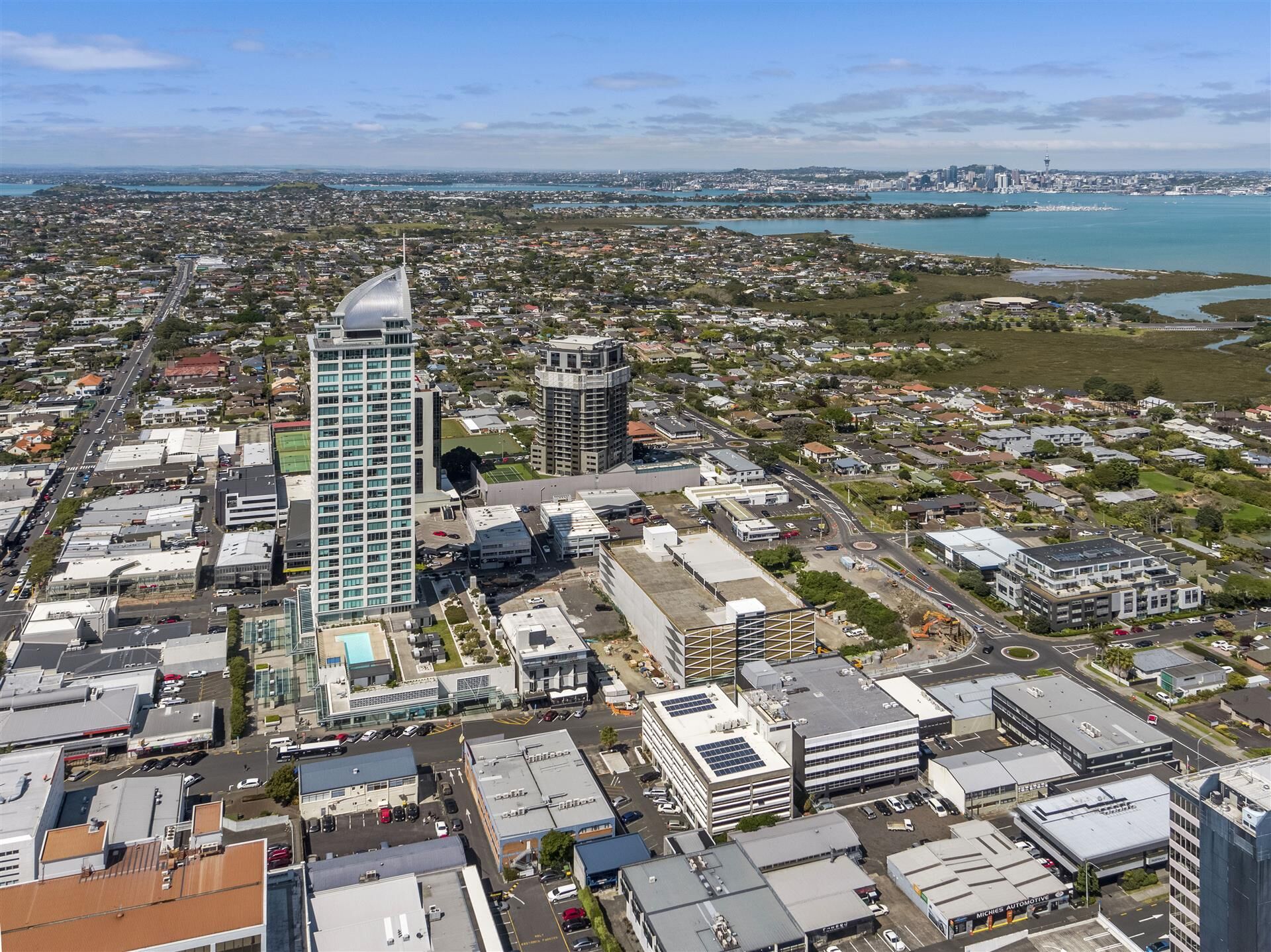 An additional site offering a wide variety of commercial and residential development opportunities is also for sale on the former Gasometer site in Takapuna.
The 685 sq m site at 14 Huron St has been placed on the market by Panuku Development Auckland as part of its Unlock Takapuna urban regeneration programme. It is located close to the larger block of land for sale at 15 Northcroft St, with the new five-level public car park accessed off Huron St positioned between them. Bayleys' Gerald Rundle and Ranjan Unka are marketing 14 Huron St as well, with the same initial deadline private treaty closing date of December 3 for stage one of the sales process.
Unka says offers can be made for this site on its own or in conjunction with 15 Northcroft St. "It has the same Metropolitan zoning (as 15 Northcroft), also with an unlimited height allowance subject to identical floor to land area ratios. Because of the smaller land size, the scale and intensity of development possibilities won't be as great as on the Northcroft St site but because of the lower cost of development, we are expecting strong interest from a wide range of developers.
"Sites of this size and in such a good location next to a large car park are in short supply in Takapuna's CBD."
Unka says Panuku is looking for a private sector development partner with the vision to maximise the full potential of the property in a way that also contributes to the Unlock Takapuna regeneration programme and helps invigorate further private sector development in this part of the CBD.
"This is a relatively under-developed part of Takapuna that has loads of future potential. What you often find with these areas is that once a few quality developments are underway it sparks a lot more interest in the location and encourages neighbouring property owners to think about the opportunities for their sites as well."