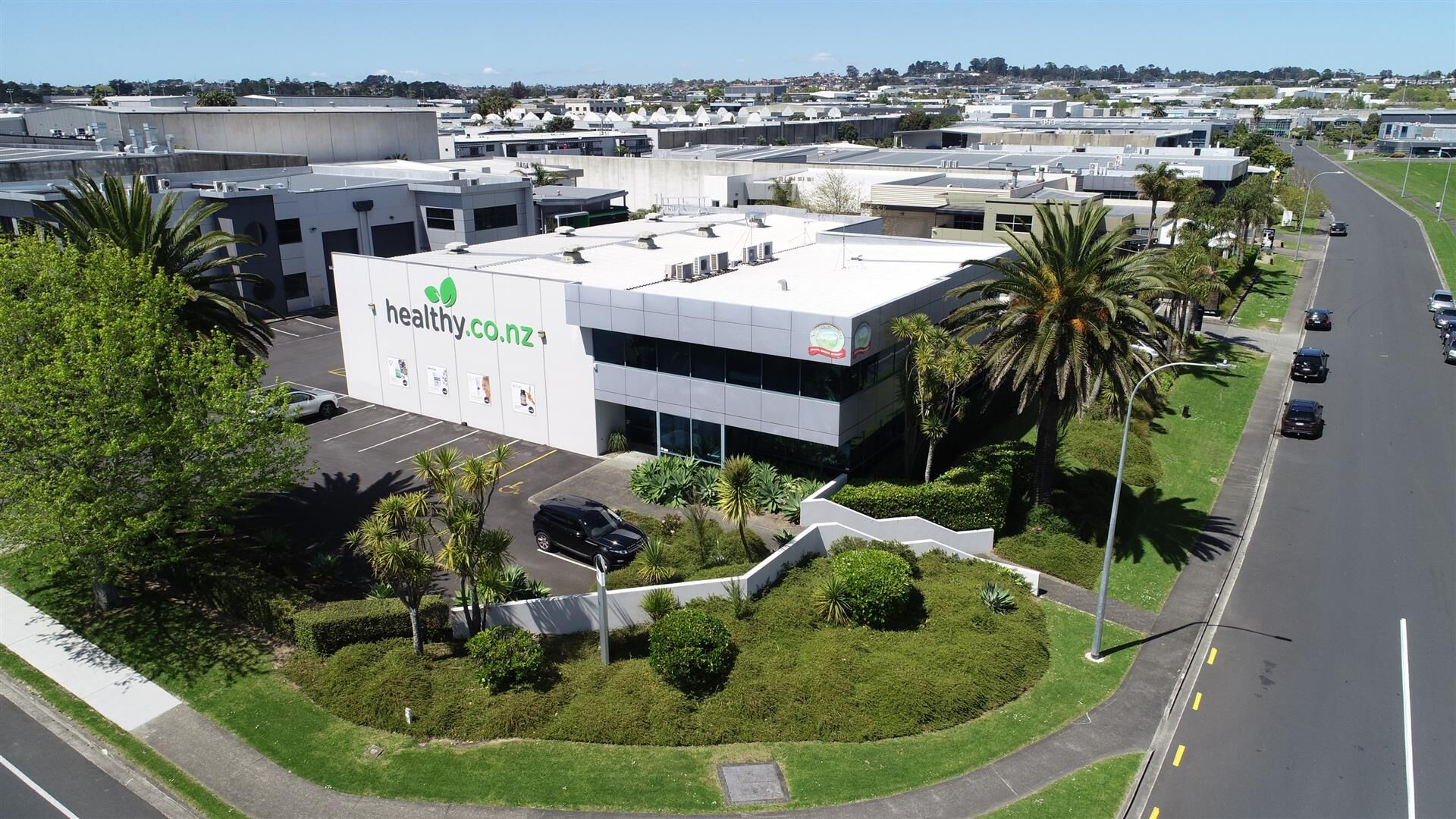 As New Zealand progress further down the track of operating in a Covid-disrupted commercial environment, the importance of supply chain continuity is becoming ever more prevalent – particularly with its implications in the industrial property sector, and the role the sector has to play in how businesses adapt and respond.
Both domestic and international supply chains are creaking under the strain of goods delivery. Shipping reliability of stock and product to New Zealand is running at less than half it was a year ago. Domestically, logistics and freight forwarding firms are challenged with maintaining their delivery schedules while having to operate with employees self-isolating for stand down periods.
Bayleys North Shore General Manager Jayson Hayde, and Bayleys sales and leasing agents Matt Mimmack and Laurie Burt, said that throughout the past two-and-a-half-years of functioning in a Covid-environment, demand for industrial property on Auckland's North Shore had remained consistent – ramping up further since the Omicron variant came into focus at the beginning of the year.
"With product supply chain issues now impacting on many sectors of the economy, we are receiving enquiries from many businesses seeking bigger warehousing premises to hold more stock to underpin their supply continuity plans," said Hayde.
"It's a smart move – as the strategy also factors in future business growth if and when supply chain issues return back to some degree of normality.
"And concurrently, many businesses already operating out of larger premises have been quick to recognise that space is at a premium, and have been pro-active in signing up lease renewals. While there is land available for future warehouse and plant building available, our clients need that space 'ready built' now so they can continue trading in the current environment," Hayde said.
Clients have been tasking agents within the Bayleys North Shore commercial and industrial sales and leasing team with finding new premises - either to buy or for lease - which have a greater storage capacity than their existing floor space, so they can store more stock and products as they come in – either from abroad or domestically.
In response over recent months, Bayleys North Shore has negotiated multiple lease renewals in medium to large industrial properties in the area. These have included a few listed below:
243-247 Bush Road in Albany – tenanted by a dental products importing and manufacturing firm occupying some 3,152-square metres of warehousing and office space at a lease rate of $580,000 per annum

16C Piermark Drive in Albany - tenanted by a foodservice firm supplying New Zealand supermarkets, occupying some 946 -square metres of warehousing and office space at a lease rate of $188,000 per annum

23F William Pickering Drive in Albany - tenanted by a large electrical services firm operating in both the commercial and residential sectors, occupying some 1,707-square metres of warehousing and office space at a lease rate of $325,000 per annum

28 Tarndale Grove in Albany - tenanted by plastics and electronics importing company occupying some 992-square metres of high stud warehousing and office space at a lease rate of $180,000 per annum

Unit A, 344 Rosedale Road in Albany – which will be tenanted later this year by a bakery which has expanded its operations, and will be occupying some 822-square metres of high stud warehousing and office space at a lease rate of $170,000 per annum

228 Bush Road – tenanted by an engineering and electronics importing company which has amalgamated three companies into one, occupying some 1,140-square metres of high stud warehousing and office space at a lease rate of $235,000 per annum

Unit B, 237 Bush Road in Albany - tenanted by a local Louvre firm utilising the premises as secondary storage for its existing operations, occupying some 1,001-square metres of modern high stud warehousing and office space at a lease rate of $160,000 per annum
and

15 Orbit Drive in Albany - tenanted by a manufacturing firm utilising the premises as overflow storage for its existing operations, occupying some 2,392-square metres of modern high stud warehousing and office space at a lease rate of $482,700 per annum.
Burt and Mimmack said: "It's worth noting that with all of these lease transactions, there was little or no incentive on offer from landlords - which is a reflection of the low vacancy rates, and choice available to tenants."
Meanwhile, Burt said that the sharp rise in inflation over the past nine months had delivered a positive impact for many industrial property landlords – who had seen tenant rents increasing as a consequence.
"With the consumer price index clocking in at 7.3 percent in July for the second 2022 quarter, landlords with properties whose lease rates are tied to the consumer price index (CPI) are broadly smiling," Mimmack said.
"For industrial property owners who locked in longer mortgage terms several years ago at sub-three percent rates, the benefits of CPI are even more pronounced.
"With more official cash rate (OCR) hikes being forecast by bank economists over the coming quarter or two, there is every chance that the consumer price index could increase further or remain at around its current level for the remainder of the year. This will elongate the number of leases linked to CPI and mean increasing returns for many property owners in this asset class."
New market analysis out from Bayleys' Insights, Data & Consulting indicates that warehousing space on the North Shore is being leased for between $160 - $200 per square metre, with commercial properties yielding between 3.6 - 6 percent.
"The difficulty finding vacant premises is driving occupiers to make earlier plans for their premises. Some occupiers are making early commitments for extra space to support their growth," said the report.
"The most prevalent form of commercial development is smaller units between 50-square metres to 250-square metres."
In response to the robust demand for all types of industrial property on the North Shore – and with pertinent acknowledgement of Bayleys research insight into demand for smaller warehouse style workspaces on the North Shore – a small number of units in new tradie-style hub in Silverdale are currently being marketed for lease.
Called Industry Silverdale, the precinct in Peters Way comprises some 74 industrial high-stud units ranging in size from 47-square metres, in a location zoned Light Industrial under the Auckland Council Plan. This zoning allows for a broad range of tenancy activities – including workshops, warehouses, storage facilities, and distribution entities.
Sitting on an elevated block overlooking surrounding established industrial warehousing and manufacturing premises, Industry Silverdale's freehold units have ceiling heights of approximately six metres – allowing for a mezzanine level to be built for office space. Each unit has its own bathroom amenities, and dedicated parking for one vehicle. Just nine units remain available for lease.
Bayleys North Shore salespeople Richard Moors and Christopher Moore said Industry Silverdale's units have been tenanted by a wide range of companies operating in specialist small business sectors such as e-commerce and distribution, light manufacturing, food manufacturing, and by local tradies.
"Some of the units have been tenanted by former work-from-home businesses which have outgrown their residential premises but are not yet requiring large commercial floorplates," said Moors.
"The units within Industry Silverdale are also perfectly sized for the secure storage of personal vehicles – such as motorhomes, caravans, boats, jet skis, or hobbyists' 'toys' along the lines of vintage cars or motorcycles."
Units within Industrial Silverdale have been selling for between $299,000 to $735,000, and Moors said several were now being on-sold post settlement at various prices depending on the floor size.