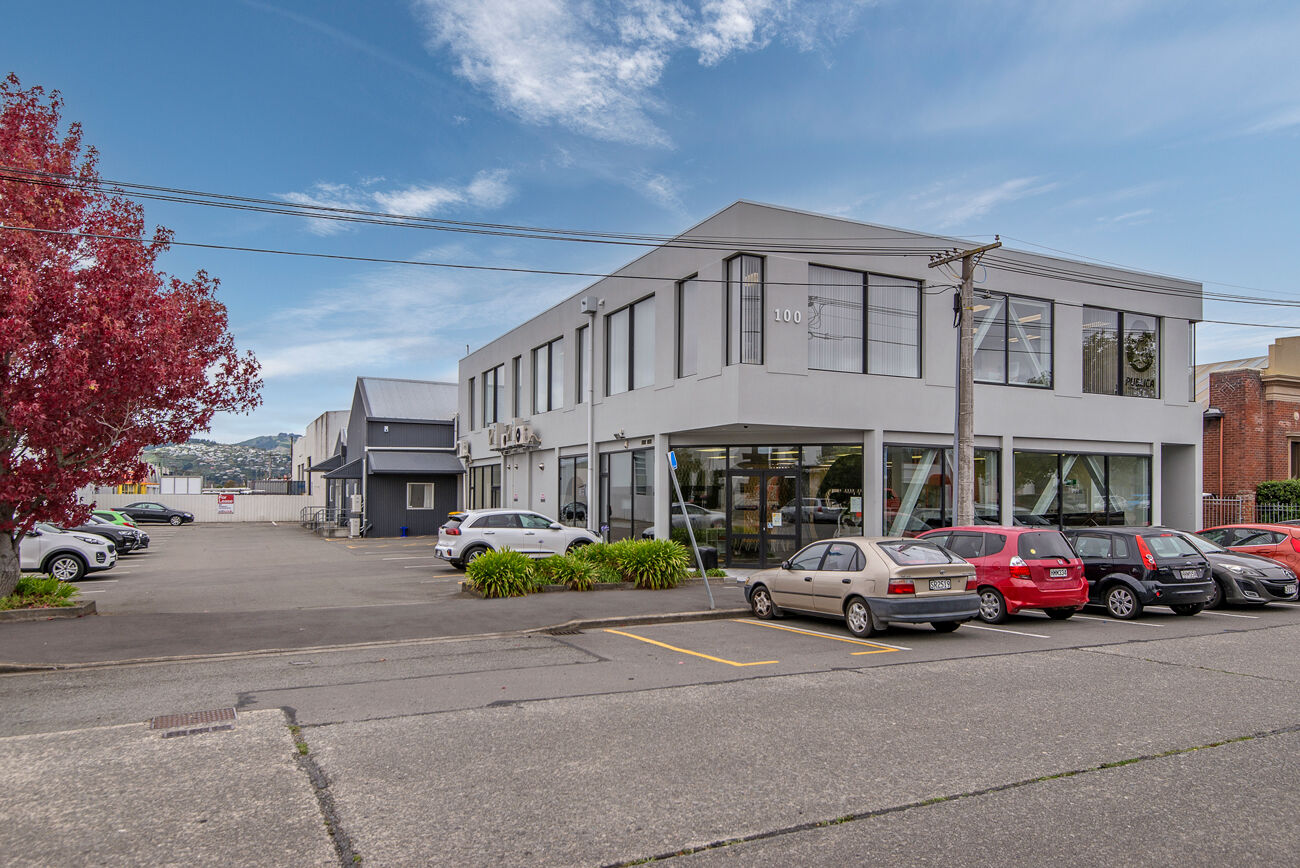 Leading developments like boutique retail and entertainment centre The Colombo, along with innovative new hospitality businesses and art galleries, have redefined the area and spurred further investment in Sydenham's commercial and industrial property sectors, according to agents active in the area.
Bayleys Canterbury commercial sales and leasing broker Brian Cresswell says there's very little available for lease or sale in Sydenham, with warehousing particularly in very short supply.
"Owner-occupiers and investors are active in the market currently and leasing enquiry is also strong as people look to secure property close to the city centre and with easy access to arterials."
Cresswell is marketing a dual-use property zoned Industrial-General on a 1,439sqm site at 100 Carlyle Street which he says will mesh with both investors and owner-occupiers given the location, holding incomes and rental upside.
The freehold property will be auctioned on Thursday 16th June, unless sold prior.
The north-facing well-presented property has good street appeal and comprises two adjoining buildings with a fully-leased two-level office component fronting Carlyle Street, and a now-vacant converted office space – formerly warehousing – to the rear, which provides opportunity for a new owner.
Digital marketing agency Empire 9 occupies 284sqm offices at street level, with this tenancy having showroom credentials given the extensive floor to ceiling glazing and corner position.
On the first floor, digital creatives Publica operate their studio from 365sqm of quality office space which also benefits from good natural light.
Both tenancies include new bathrooms with showers, kitchen facilities, air-conditioning and well-spec'd base fitout.
The tenants have occupied these premises for five and four years respectively. The leases run until the end of 2023, with no renewal provisions and the current net holding income is $91,954 plus GST and outgoings.
Cresswell says the existing leases are below market levels, hence the property offers rental upside with the negotiation of new leases upon expiry.
To the rear, the vacant 389sqm tenancy was until recently occupied by a training provider and has been converted from warehouse to office space and is currently configured to include two large open-plan areas, two toilet areas, a kitchenette and has disabled access.
Both buildings have been post-earthquake strengthened – the front office building to 67 percent new building standard and the rear to 100 percent.
There are 27 on-site car parks which is unusual for the area and a huge advantage for both owners and tenants.
Cresswell says the property offers inherent flexibility given the short-term leases remaining over the office components and the vacant portion of the property to the rear of the site.
"An investor will recognise the intrinsic value in a market that is crying out for space," he says.
"Arguably, the best value could be unlocked by removing the suspended ceilings and reinstating roller door access to the converted back property, effectively returning it to warehousing use."
"There is minimal warehouse vacancy in Sydenham so it should lease easily and then new leases could be negotiated for the front offices in a year's time."
"Equally, an owner-occupier could take over the existing rear offices or reinstate it to warehouse space while waiting for lease expiry on the front offices before either utilising that space for their own business or negotiating fresh leases for those two tenancies."
"Either way, it's a stellar property offering in a market that's red hot and where demand is far outweighing supply."
The logistics and warehousing segment of the industrial market is particularly hamstrung currently according to Cresswell, with e-commerce driving demand.
"While the effective warehousing component of this offering once reinstated is fairly modest at sub-400sqm, it's clean, tidy, accessible and the driveway can accommodate truck and van movement."
"This gives it the right fundamentals for inventory storage and/or distribution for either an online business or as overflow for retailers in the vicinity."
"The location is underpinned by easy access to arterial routes east, west and south and to the CBD so its high on the convenience scale."
Cresswell says there is growing interest coming out of Auckland for Christchurch commercial and industrial property and he's expecting strong interest from out-of-town buyers for the Carlyle Street offering.
"The yield compression being seen in the wider Auckland market means investors are casting their nets wider and Christchurch is hitting the mark for some of them."
Click here for more information on the listing.