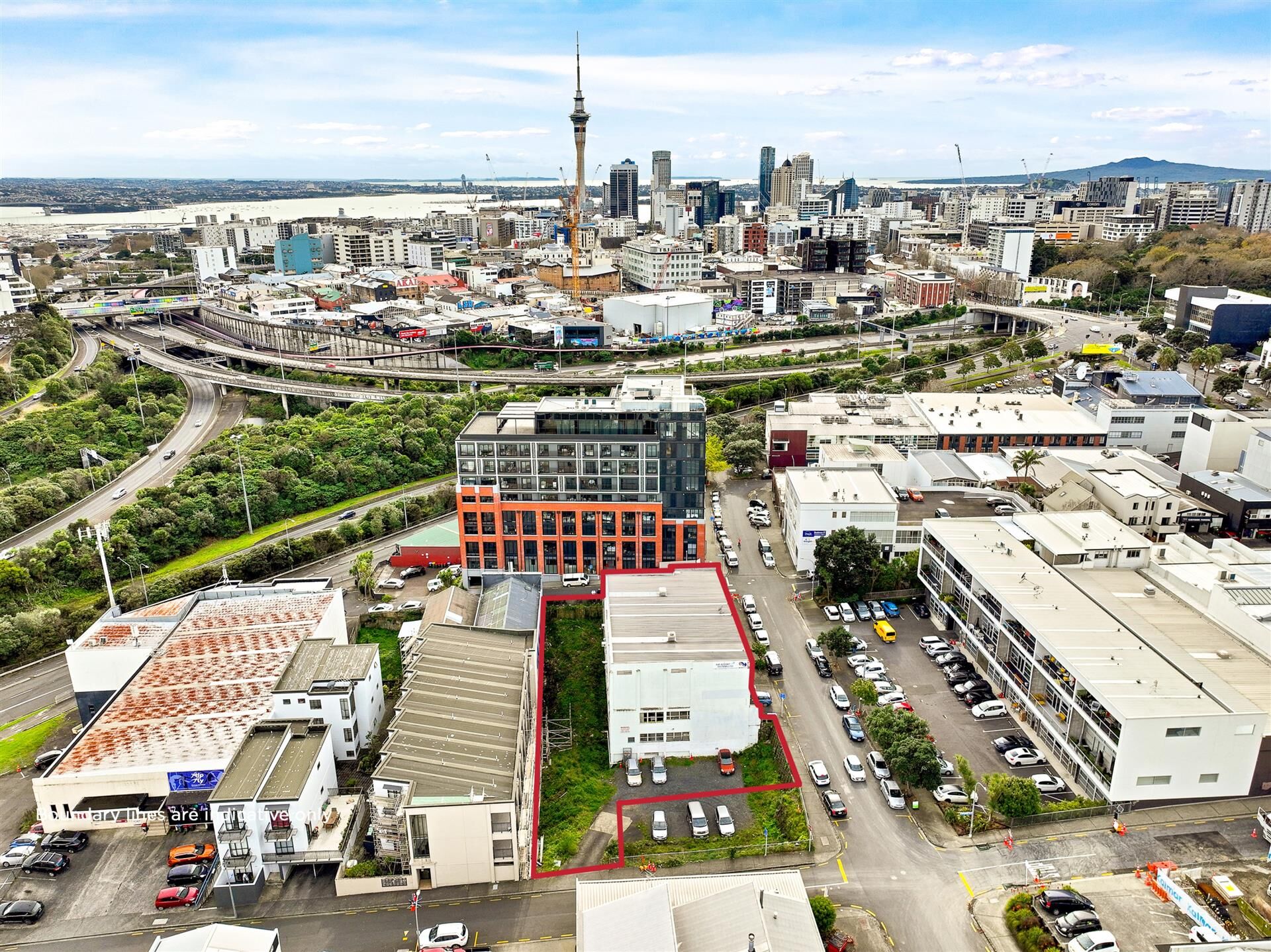 The more than 1,600-square metre Eden Terrace property housing Auckland Squash Centre sits within a precinct targeted by Auckland Council for growth and intensification.
Made up of four adjoining fee-simple titles, the land is on the market for the first time in over 50 years in a part of the inner-city fringe where commercial property is notoriously tightly held.
The site offers three street frontages and intensive Mixed-Use zoning with a much higher than normal allowable building height of 32.5 metres. It is expected to generate keen interest from developers, land bankers and add-value investors in an area fast emerging as a hive of residential and commercial expansion.
The Eden Terrace site is on offer with a total net holding income of $188,666 plus outgoings and GST per annum from three tenants.
The landholding comprising 17, 21 and 21A Karaka Street and 36 Randolph Street, Eden Terrace, Auckland, is being marketed for sale by James Were and Phil Haydock of Bayleys Auckland Central.
The site will be sold by way of a tender closing on Wednesday 27th July unless it is sold prior.
Were said the approximately 1,645-square metre landholding benefited from frontages to Karaka, France, and Randolph streets.
"It contains an existing building of some 2,842 square metres which is fully leased to Auckland Squash Centre, along with a refrigeration and air-conditioning specialist and an Israeli street food business. But undoubtedly the true value of this site to a new owner lies in its development potential."
"Auckland Council views this area as important to the future growth of the city as it's within easy walking distance of the CBD and well-served by public transport, especially once the nearby City Rail Link opens."
"To encourage growth, the area has been designated with the 'Newton Height Variation Control' in the Auckland Unitary Plan. This gives landowners a substantial advantage by extending the standard height allowance of the Business – Mixed Use zone from 18 metres to 32.5 metres," Were said.
The zone provides generally for residential use, along with mostly smaller-scale office, retail, food and beverage or healthcare activities.
"Under this planning framework, the site for sale would be well suited for the likes of a multi-storey apartment complex, potentially with office and/or retail at ground level taking advantage of the triple street frontages," said Were.
Haydock said the surrounding area was typified by a mix of low to medium-rise office and apartment buildings from the 1980s through to the early 2000s.
"Numerous new apartment buildings have been added in more recent years. A prime example lies directly across Karaka Street from the site for sale, in the form of the 59 France luxury apartment complex created by local developer Urban Collective and Paul Brown Architects."
"Other developments are underway capitalising on the area's growth and transformation, which will only intensify with the impending completion of the City Rail Link."
"The proximity to the CBD, other city fringe suburbs and major transport links, and the intensification of an already flexible zoning, is likely to see this location continue to grow both commercially and residentially," Haydock said.
The Eden Terrace site is handy to key city amenities such as universities, Auckland City Hospital and Auckland Domain, while retail and hospitality options abound in nearby Ponsonby Road, Karangahape Road, Mt Eden and Newmarket.
Click here for more information on the listing.