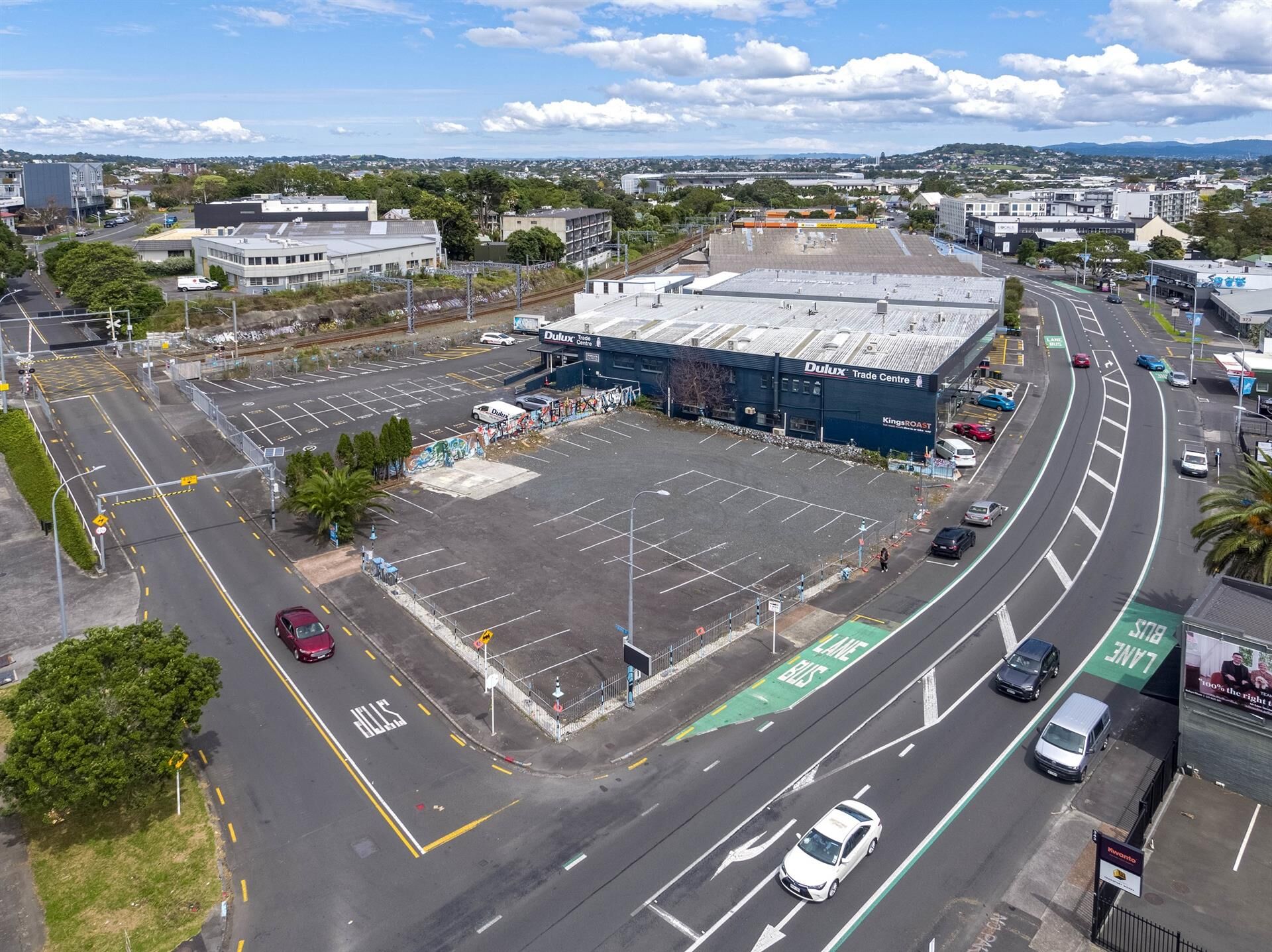 With holding income in place to allow future redevelopment plans to progress to a new owner's timeline, or for owner-occupiers to cement a presence in a visible, busy location.
Now surplus to requirements having been acquired in 2019 by the owner of a nearby office development as a potential parking option, 340-346 New North Road is a 1,323sqm parcel of land held in multiple titles with Business-Mixed Use zoning and 21-metre height overlay.
The sealed site was previously used as a car yard, and Resource Consent has been granted for car park use with 38 designated car parks currently under a management agreement with app-based parking company, Parkable.
Additionally, consent is pending for a MediaWorks digital billboard facing New North Road.
Cameron Melhuish and Tony Chaudhary of Bayleys are marketing the property, with tenders closing 4pm, Thursday 13th April.
With dual road frontage to New North Road and George Street (which links through to Dominion Road), Melhuish said the land would be ideal for a mixed-use or residential development given the zoning overlay.
"The Business-Mixed Use zoning allows residential development as of right and Council has recognised this area as being strategic to the city's intensification because of its proximity to the CBD and the transport connections including Kingsland station, with rail services to this part of Auckland to be further optimised once the City Rail Link is operational.
"Directly opposite the subject property, on the other corner of George Street and New North Road, progress is being made on a boutique gated development called The George with nine terraced townhouses.
"The 21-metre height overlay on the New North Road site we're selling would enable development up to seven storeys and with council receptive to increased density, it would be worth a proactive developer pursuing."
Melhuish said landbankers could also consider the property to be a sound long-term investment proposition given the holding income in place.
"This is one of the last sites of this size in Kingsland, and with wide frontage to two roads – including 47 metres exposure to New North Road – favourable zoning, and proximity to the Kingsland village's hospitality precinct and transport connections, it has all the sought-after development hallmarks."
With Kingsland village offering eclectic dining options, and showing innovation with craft beer brewery Urbanaut and Atomic Coffee Roasters firmly ensconced in the community, Kingsland was recently named one of the coolest neighbourhoods in the world by UK media company, Time Out.
The suburb was described as 'centred around all things local' by the judges, who loved the small, independent shops and eateries, and heritage architecture.