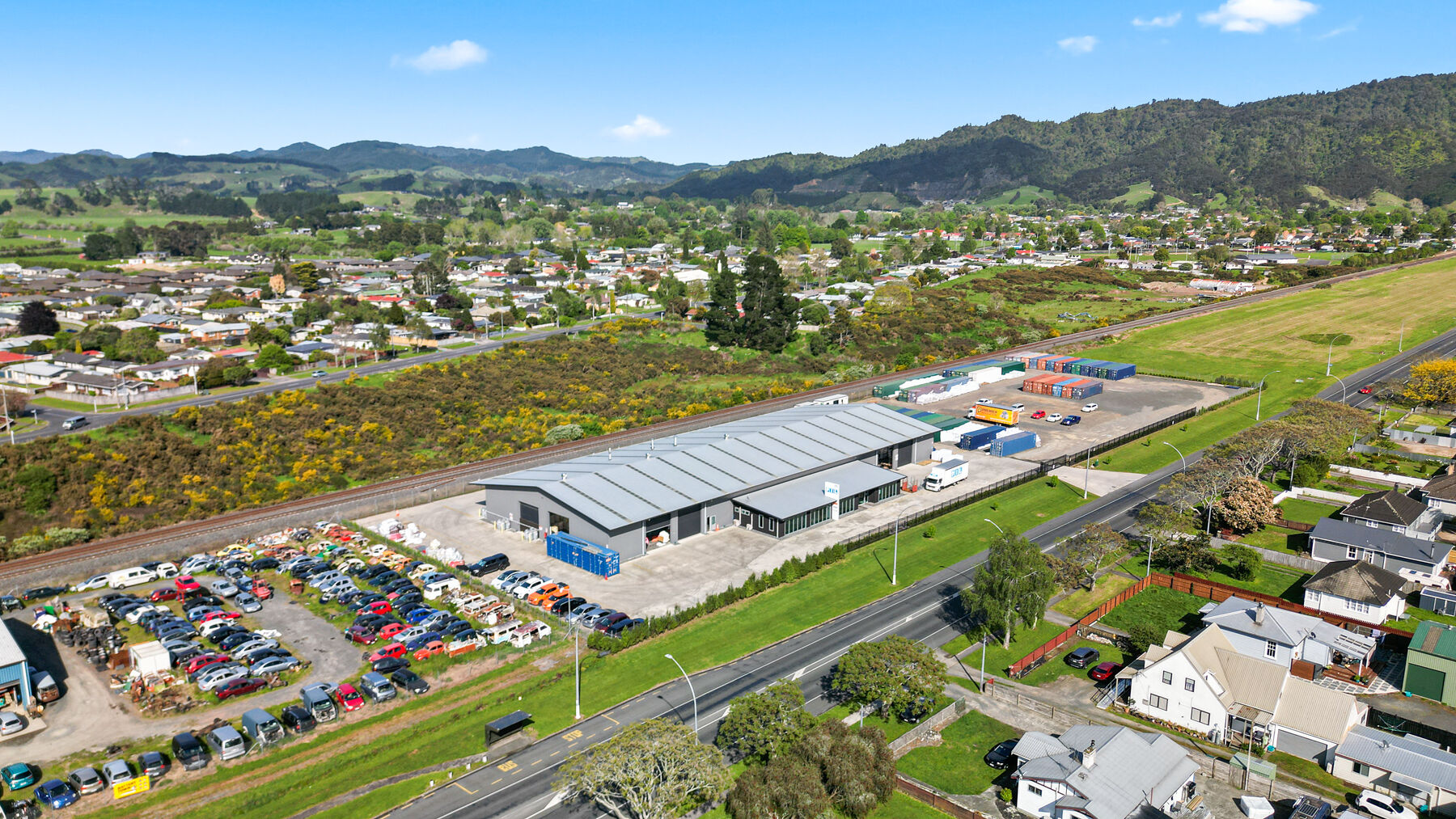 A strong tenant covenant for a modern industrial premises in the Golden Triangle economic hub presents a superb passive investment.
The large industrial facility, built in 2017, has a new eight-year lease arrangement commencing on settlement, in addition to two further four-year renewal rights to established Kiwi insulation materials manufacturer and importer/distributor PIL Group Ltd.
That lease returns a net income of $376,340 plus GST per annum, with fixed annual rental growth of three percent and market reviews every four years. It also features a 12-month bank guarantee.
Bayleys Hamilton salesperson Alex ten Hove says the strong tenant covenant offers certainty for investors, particularly when viewed alongside the intrinsic value of the underlying parcel of land at 183A Great South Road.
"The new eight-year lease has automatic growth provisions built in, which would see rental rates escalate more than $85,000 by the end of the initial term.
"This represents a significant opportunity for passive investors to acquire a modern, A-grade industrial investment with excellent growth prospects," he says.
Ten Hove is marketing the property for sale with Bayleys Hamilton colleague Luke ten Hove.
They welcome expressions of interest for the property, closing at 4pm on Thursday, 8th December 2022.
Luke ten Hove says the substantial, multi-use premises, built in 2017, occupies 6,355sqm (more or less) of freehold land, which is in a prime position to benefit from strong growth across the Golden Triangle economic hub.
"Global tensions and tightened credit supply have seen investors turn away from complicated properties, increasingly looking to low-maintenance buildings in key locations, capable of generating immediately attractive returns.
"Despite robust development activity, the precinct has battled to meet the consistently high demand for industrial accommodation, unsurprising given the Golden Triangle is home to little over half New Zealand's population and generates more than half of its GDP growth.
"These market fundamentals continue to underscore an interest in the region, which has welcomed growing enquiry from investors nudged south of Auckland's urban boundary," he says.
Built to 100 percent of New Building Standard in 2017, the property comprises 2,196sqm of modern construction warehousing accessed via 12 double roller doors, a 235sqm canopy and 277sqm (more or less) of office accommodation.
"A secure concrete yard with full drive-around capability creates ease of access, with the bonus of the premises gaining Ministry for Primary Industries approval as a transitional facility," Luke ten Hove says.
"Ideally situated within the country's fastest-growing economic hub, and with a simple connection to Auckland and Tauranga, the property is also superbly positioned to capitalise on high-growth moving north from Hamilton."
"The tenant, PIL Group Ltd is also committed to occupying a newly constructed office premises on the adjoining land under similar lease terms, which presents a unique opportunity for a new purchaser to buy one or buy both properties," he says.
Click here for more information on the listing.