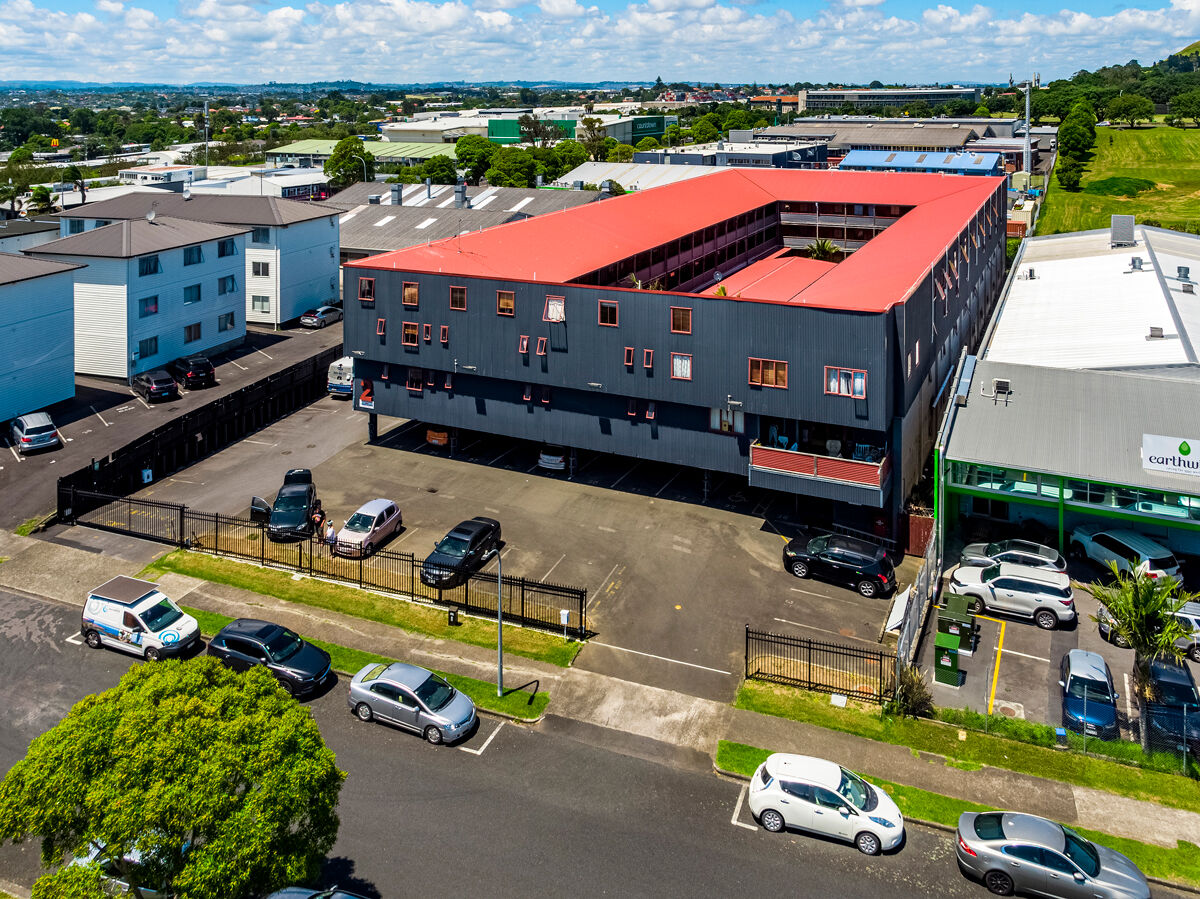 A large-scale residential facility on Auckland's eastern city fringe will benefit from the return of international travel, and increased demand for private rental accommodation.
Featuring a 3,987sqm (more or less) floorplate at 2 Farmhouse Lane, the purpose-built property is well-positioned to capitalise on increased demand for private accommodation, with the city fringe location appealing to a wide variety of occupants.
Bayleys Auckland City & Fringe team director Alan Haydock says the property is offered to market amid growing large-scale residential accommodation facilities and private rental demand as tourism rebounds and policymakers focus on affordable housing initiatives.
"The accommodation sector in Auckland continues to grow, which has created fresh demand for facilities. At the same time, private rental values are increasing.
"Tenants in almost every region of New Zealand saw rents climb in 2022, with Central Auckland no exception following a relentless two-year period of growth. During this time, there has been a significant increase in the number of people seeking emergency housing, and pressure continues to mount on policymakers to work with landlords to address the shortage.
"This has seen the Government recently announce new and existing build-to-rent developments will be exempt from the interest limitation rules enacted in March 2022, making large-scale accommodation facilities more attractive as an asset class to investors."
Haydock is marketing the property for sale with Bayleys Auckland City & Fringe colleagues Damien Bullick and Grant Magill.
The property is offered for sale by tender closing at 4:00 pm on Wednesday, 8th March (unless sold prior).
Operating as 'Maidstone Lodge', the Farmhouse Lane hostel comprises 125 rentable rooms, all on one title, in a mixture of configurations, each with ensuite bathrooms. In addition, there are two self-contained manager's apartments and shared common areas, including a kitchen and dining room, two living zones and laundry facilities on each of the three floors.
There is an open car park with a capacity for 50 vehicles, all leased separately to tenants, and perimeter fencing around the property.
Bayleys salespeople Damien Bullick and Grant Magill say the property has recently benefitted from significant refurbishment works, including new flooring, lighting, furniture and a central heating system, and ensuite bathrooms adjoining 40 rooms.
"In total, there are 83 studio rooms, 42 loft rooms and three large double rooms, 17 of which are still to receive refurbishments," Mr Magill says.
Each 18sq m (more or less) studio room comprises an open-plan living area with ensuite bathrooms.
The loft-style rooms feature 26sq m (more or less) of living area, ensuite bathroom and mezzanine bedroom. The manager's units, which range from 35-51sq m (more or less), are larger, providing separate living and bedrooms.
The property is currently leased to multiple tenants and typically has an occupancy rate in excess of 90 percent, which would generate a notional annual net rent of approximately $1,000,000.
The 3,319sq m (more or less) site is zoned Business – Mixed Use with a maximum height control of 21 metres. This zoning enables the concentration of the highest intensity of development within the central city bounds, providing for a wide variety of use.
Mr Bullick says the Lodge's location, a short distance to the Meadowbank and Glen Innes villages, offers a wide range of amenity options for occupants, and public transport nearby, including the Glen Innes train station.
The property also enjoys a high-profile position in the city fringe suburb of Saint Johns, which has experienced strong residential demand which has driven significant development activity in recent years.
"There is potential for a further uplift in demand in the coming years as the accommodation and private rental sectors recalibrate, which will provide a chance to increase rental returns should the new owner wish to refurbish the property further or continue with upgrades to the individual rooms.
Of the opportunity, Mr Bullick says the acquisition of a large-scale accommodation facility provides investors with an attractive diversification opening, which generates a stable income stream, in addition to the potential appreciation of the property value over time.
"Established accommodation facilities like Maidstone Lodge have been identified as a viable opportunity to help fill critical gaps in our housing market. At the same time, an exemption in perpetuity from interest limitation rules creates certainty, while an immediate return on investment by way of income is attractive for investors," he says.
Click here for more information on the listing.