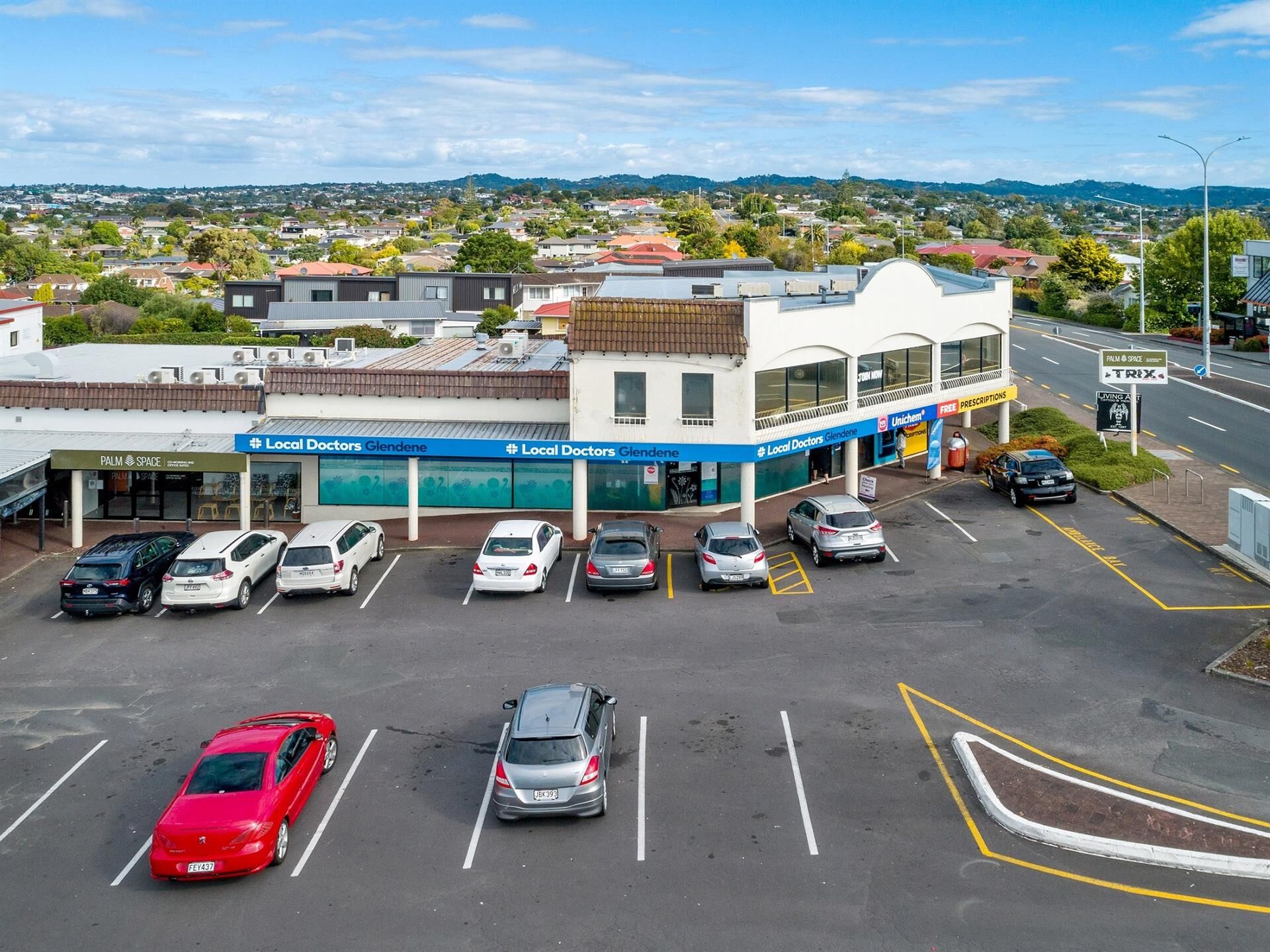 The Local Doctors Glendene medical centre site offers prominent exposure to major arterial Great North Road in the heart of the busy Glendene Village shopping centre.
Established national-brand tenant Local Doctors occupies the clinic on a current lease that runs through to 2026 with two further six-year rights of renewal.
The tenancy generates annual net rental income of $163,236 plus all outgoings and GST, with two-yearly rental reviews to CPI plus 1.5 percent, replaced by market reviews at each renewal.
Local Doctors runs a network of nearly 40 general medical practice clinics across Auckland, with many operating seven days a week until 8pm. Clinics offer a mix of appointment bookings and walk-in services for patients' convenience. Patients enrolled with Local Doctors can attend any of its clinics and be seen by a team who already know their health needs.
The property at Unit A, 4343-4349 Great North Road, Glendene, Auckland, is being marketed for sale through Bayleys South Auckland and Bayleys Northwest.
Sale is by way of a tender closing on Thursday, 28 April, unless it sells earlier.
Salespeople Tony Chaudhary, Janak Darji, and Beterly Pan said the offering consisted of freehold strata-titled premises of approximately 355 square metres with generous shared car parking.
Chaudhary said the property benefited from being handy to public transport networks and main arterial routes, with excellent exposure to one of the city's most important arterials, Great North Road.
"The site for sale sits within a local retail hub which attracts customers and clients from an established residential catchment. It benefits from the presence in the immediate vicinity of complementary health-related businesses such as Lab tests and Unichem, but with no competing medical centre nearby," said Chaudhary.
Other prominent occupiers in the area include NZ Post plus BP and Mobil service stations.
Darji said the site was well placed between the significant business districts of New Lynn and Henderson and within minutes of WestCity Mall, as well as being about 25 minutes from the Auckland CBD.
The Glendene site forms part of the Business – Local Centre zone under Auckland's unitary plan, which generally applies to local hubs with good public transport.
"This zoning provides for the local convenience needs of residential areas, including local retail and appropriately sized supermarkets, food and beverage, commercial services and offices," Darji said.
The zone typically enables buildings of up to four storeys, with the potential for residential use on upper floors.
Pan said the Great North Road site ticked a number of vital boxes for buyers seeking a bottom-drawer investment.
"Strategically positioned within an established local catchment, with a national essential-service tenant on a long lease with built-in rental growth, these medical centre premises will be seen as just what the doctor ordered for passive investors," said Pan.