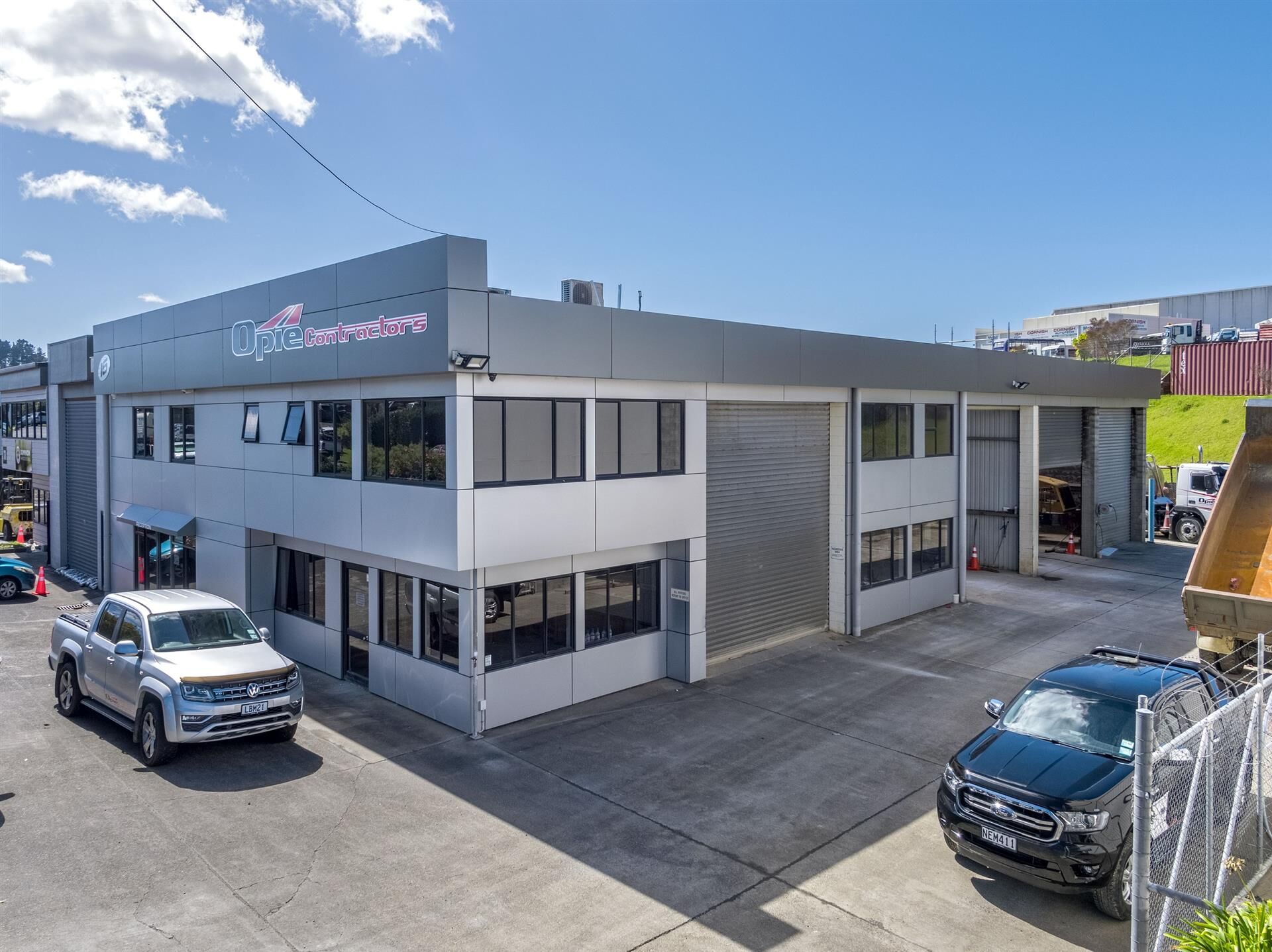 Buyers are being offered a rare chance to set up shop in a high-profile standalone building zoned for heavy industry in the heart of Auckland's thriving Silverdale industrial precinct.
The more than 1,100-square metre road-front site on Forge Road sits strategically in a high-growth area, close to key motorway and public transport links. Its generous ratio of high-stud warehouse plus smart office areas over two levels offers wide appeal to owner-occupiers.
With an appraised market rental earning potential of $110,000 plus outgoings and GST per annum, it also presents an attractive opportunity for investors seeking a commercial property with strong growth prospects due to high demand and low vacancy in Silverdale.
The freehold land and building at 15 Forge Road, Silverdale, Auckland, are now being marketed for sale by Graeme Perigo, Rene Geertshuis and Alex Perigo of Bayleys Silverdale.
The property will go under the hammer at an auction on Wednesday 17th May, unless it is sold prior.
Graeme Perigo said the property consisted of an approximately 555-sqm building (406-sqm of warehouse, 149-sqm office) on a single fee-simple site of some 1,118 square metres.
The site will be available to a new owner with vacant possession at settlement, he said.
"The property boasts a versatile combination of high-stud workshops with wash bay, plus high-spec offices, reception and meeting areas. This makes it suitable for a wide range of businesses across various industries. Its road-front position will provide excellent exposure to an owner-occupier's business or future tenants.
"The industrial possibilities are further enhanced by the Forge Road site's position within the Business – Heavy Industry zone under Auckland's unitary plan. This zone is typically located close to key freight routes and contains sites big enough for large-scale industrial activities," said Graeme Perigo.
Geertshuis said the Silverdale precinct contained a mix of light and heavy industrial zoning and business uses.
"The large majority is zoned for light industry. For an occupier requiring heavy industry zoning the available options are very limited, which gives the Forge Road site an additional scarcity value.
"The Silverdale precinct was the original and most prominent industrial area on Auckland's Hibiscus Coast.
"This area's popularity and diverse possibilities are illustrated by its extraordinarily varied mix of business occupiers, spanning the likes of engineering, automotive and boat building, manufacturing, construction, home and building supplies, IT, equipment hire, and self-storage.
"The location is well serviced with nearby amenities including supermarkets, bulk retail and shopping centres, childcare, schooling and medical facilities," said Geertshuis.
Alex Perigo said Forge Road's position in the heart of Silverdale's industrial precinct ensured excellent connectivity and access to nearby commercial areas such as Albany and East Coast Bays.
"The site's proximity to the motorway on and off ramps and state highways 1 and 16, as well as the Hibiscus Coast park-and-ride bus facility, ensures easy access to other parts of Auckland and beyond. Auckland's CBD is within a half-hour drive under normal driving conditions.
"The ongoing rapid residential growth in the surrounding areas is expected to deliver a significant boost to the local economy. This is set to drive further business expansion and employment, which can only benefit future owners and occupiers of the Forge Road site," said Alex Perigo.
Click here for more information on this listing.