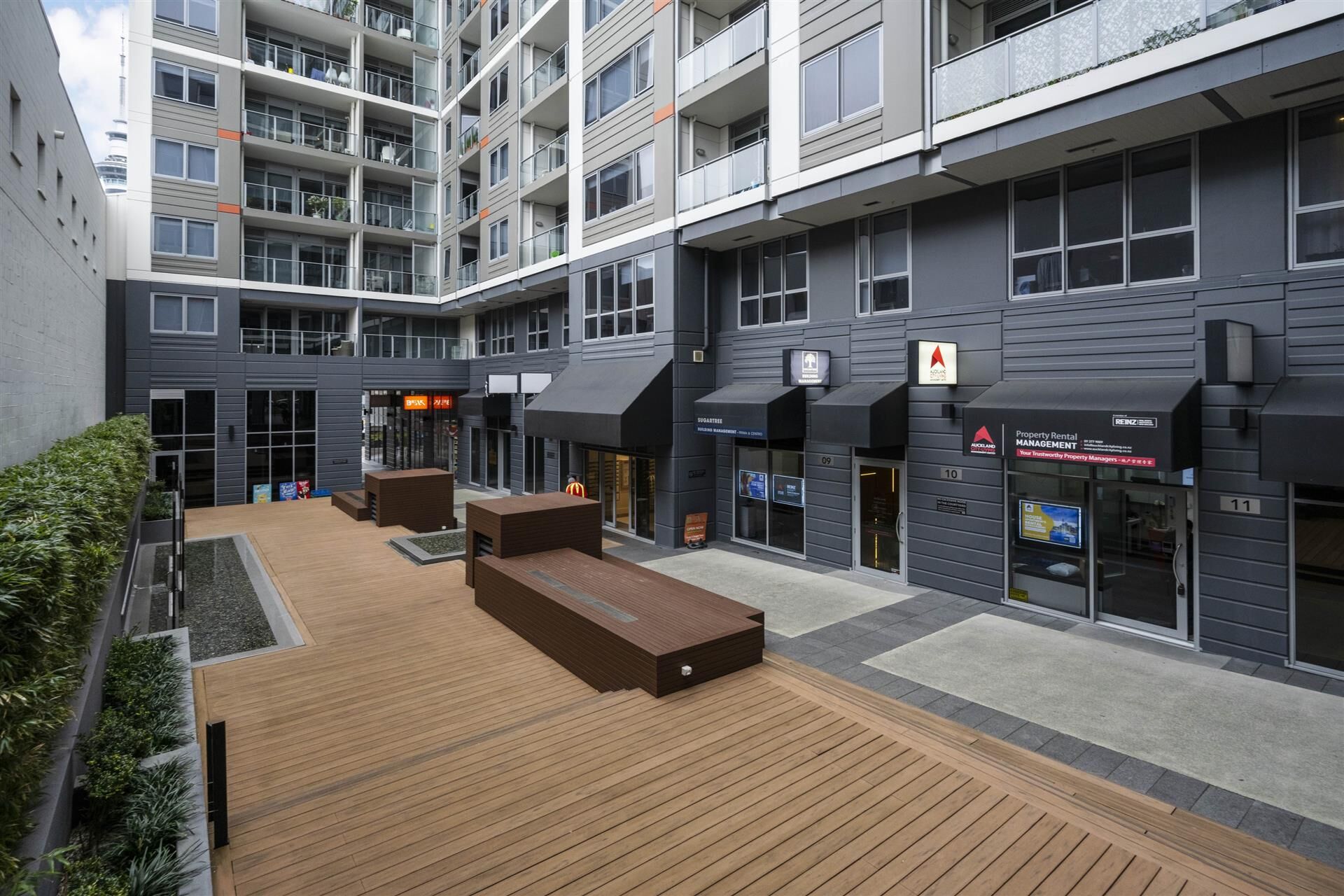 The brand-new commercial units are part of the SugarTree development on Union Street. They are available for purchase separately with vacant possession, presenting a myriad of options for future use – including as chic inner-city live/work pads.
"These flexible freehold units lie in the heart of a burgeoning CBD residential catchment. City Centre zoning and resource consents for mixed-use conversions enable new owners to seize the best of both worlds by creating a unique base to live and work in the heart of the city," said Bayleys salesperson Dean Budd.
"Yet to be fitted, they offer buyers an affordable CBD presence and a rare level of versatility spanning numerous other possible uses – such as retail shops, convenience stores, boutique offices and/or storage facilities."
Units 2 and 4, 27 Union Street, Auckland Central, are being marketed for sale separately by way of an auction with a $1 reserve (unless sold prior) on Wednesday 24 August, through Bayleys Auckland Central.
Budd said the two units of some 82 and 77 square metres sat on the ground floor of SugarTree's Prima block, on Union Street.
"These offerings are sure to excite the market, coming soon after the sale of three other commercial units in the Prima block, illustrating the growth and demand for space in this flagship mixed-use complex," he said.
Together, the SugarTree complex's three mixed-use towers – Prima, Altro and Centro – are home to around 2,000 residents in the city block bounded by Union, Cook and Nelson streets.
Budd said this would present commercial occupiers or tenants with a sizeable immediate catchment, within a wider precinct that is a stronghold of residential high-rise developments.
"The larger Unit 2 is well suited to a range of uses, with a resource consent allowing for a one-bedroom-plus-work studio. Occupiers will also have exclusive use of a courtyard area offering a calm haven amid the busy CBD.
"Though currently smaller, Unit 4 is resource consented for a four-bedroom plus studio live/work space of approximately 156 square metres. Alternatively, in its current state, this unit's generous stud height makes it suitable for use as a handy inner-city storage facility.
"Both units have access to bathroom facilities, adding further flexibility to the space," he said.
Budd said the properties' central city location should continue to flourish thanks to a fast-growing CBD residential population.
The SugarTree development is one of a number of substantial apartment blocks rising along Nelson and Hobson streets – also including Aura Apartments, Zest Apartments, Union Green and Grace Victoria Quarter.
"Positioned overlooking the Victoria Quarter precinct, SugarTree is strategically located just a few hundred metres from SkyCity and the New Zealand International Convention Centre, with easy access to arterial routes, motorways and public transport.
"Beyond the intensive commercial and residential catchment offered by the wider central business district, this location is also handy to established and affluent city-fringe suburbs such as Eden Terrace, Ponsonby, St Marys Bay and Freemans Bay," said Budd.
Click here for more information on the listing.