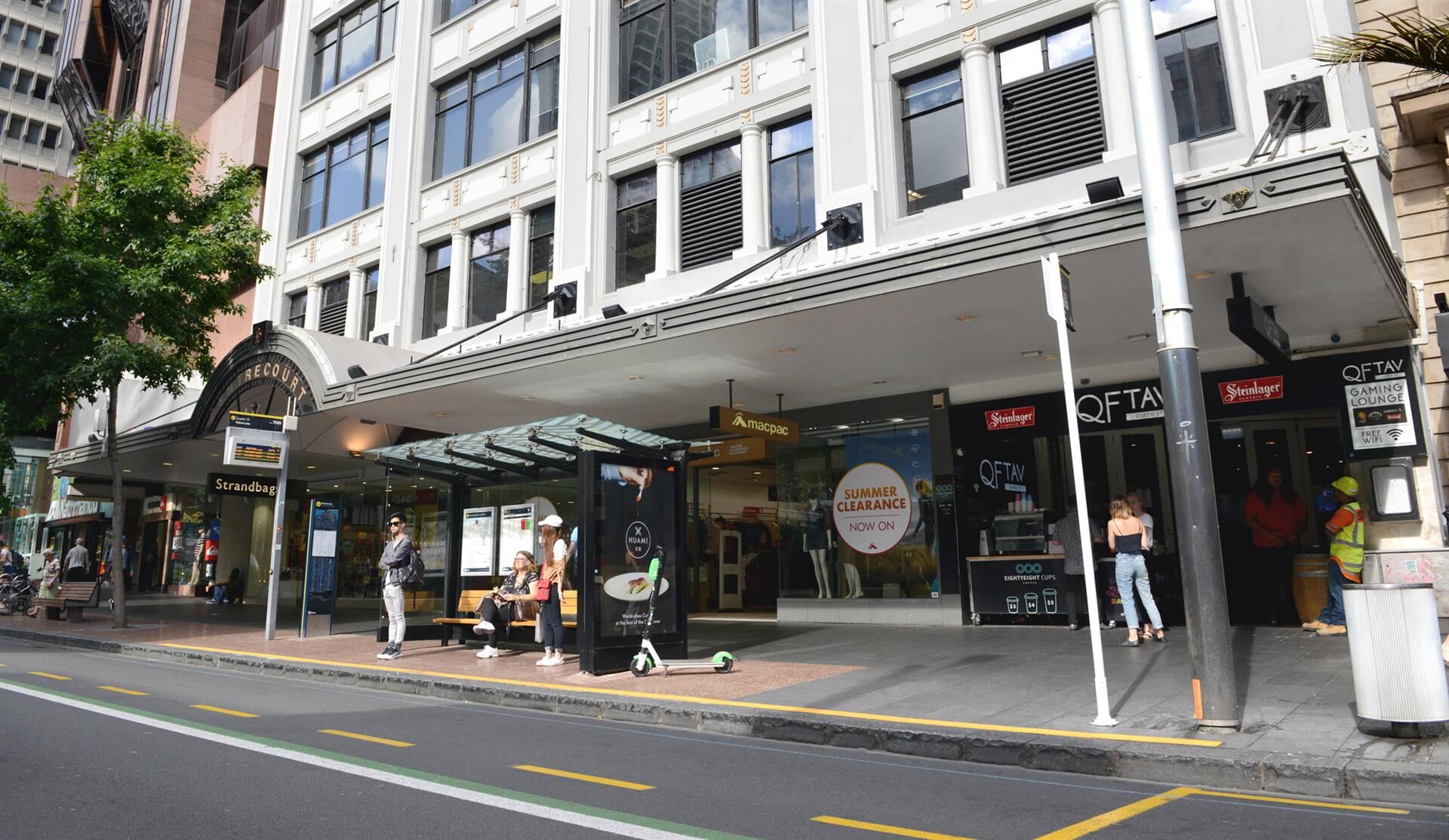 **Auckland, 13 February 2019: **WeWork, the world's leading co-working and space-as-a-service platform has announced its expansion into Auckland, New Zealand.
After establishing a strong presence across the ditch in Australia over the past three years, WeWork is bolstering its commitment to the region and will now be reinventing the way Kiwis work with the opening of its first location at heritage building site, 131 Queen Street.
WeWork's first New Zealand location will provide flexible workspace to over 1,300 members, connecting them to 662,000+ members globally and offering greater access to Aotearoa's thriving business ecosystem.
Targeted at established corporations, freelancers and entrepreneurs, WeWork has responded to the trend towards flexible office environments and access to global markets by disrupting the local real estate office sector by offering enterprise organisations sublet offices, which they may not otherwise be able to afford, eliminating overhead costs and offering global networking opportunities.
WeWork's ANZ General Manager, Balder Tol, says the country's strong entrepreneurial and community-focused culture makes it a natural fit for WeWork.
'We're thrilled to support Auckland's brightest entrepreneurs and business leaders by offering WeWork's member-first approach to provide Kiwis a diverse community, unrivalled flexibility and access to our global network," said Tol.
'With New Zealand's flourishing economy and history of innovation, it feels fitting that WeWork will occupy a landmark building with not just a distinguished trade history, but a history of powerful social collaboration."
"More businesses, in New Zealand and abroad, are understanding the impact workspace can have on culture and employee performance – people are craving human connection now more than ever, and WeWork is committed to bringing New Zealanders together in real and meaningful ways."
"We're excited to give Kiwi businesses a space to grow and scale internationally, connecting them to 140 cities and 37 countries across the world, by providing a community where they can thrive," added Tol.
Designed in-house by WeWork, the location will provide designed space, community, technology and services to member companies of all industries and scales. WeWork will transform all eight floors of commercial office space at 131 Queen Street, the former home of the Milne & Choyce Department Store and an outstanding example of heritage architecture, into a mix of private offices and shared workspaces with a strong sense of community.
The project is being developed by Krukziener Properties and will also see the creation of one of the highest profile retail premises on Queen Street which is targeted at international retailers seeking a flagship store in Auckland.
Krukziener Properties' Andrew Krukziener says he is excited to help bring a modern vision to the historic Auckland building.
"We are looking forward to working with WeWork to bring a new sense of purpose to this iconic quality building. Milne & Choyce was established originally as a drapery business by two Irish immigrant sisters who grew the business into a large and respected department store. Milne & Choyce at 131 Queen Street was a favoured destination for many generations of Aucklanders since its construction in 1924. We look forward to completing a total refurbishment of the building to make it once again home to a new generation of Aucklanders" said Krukziener.
The deal was brokered by Bayleys Auckland commercial and industrial director Lloyd Budd and Bayley Auckland leasing specialist Brendan Graves.
Opening of WeWork's 131 Queen Street location is expected to be by mid 2021.