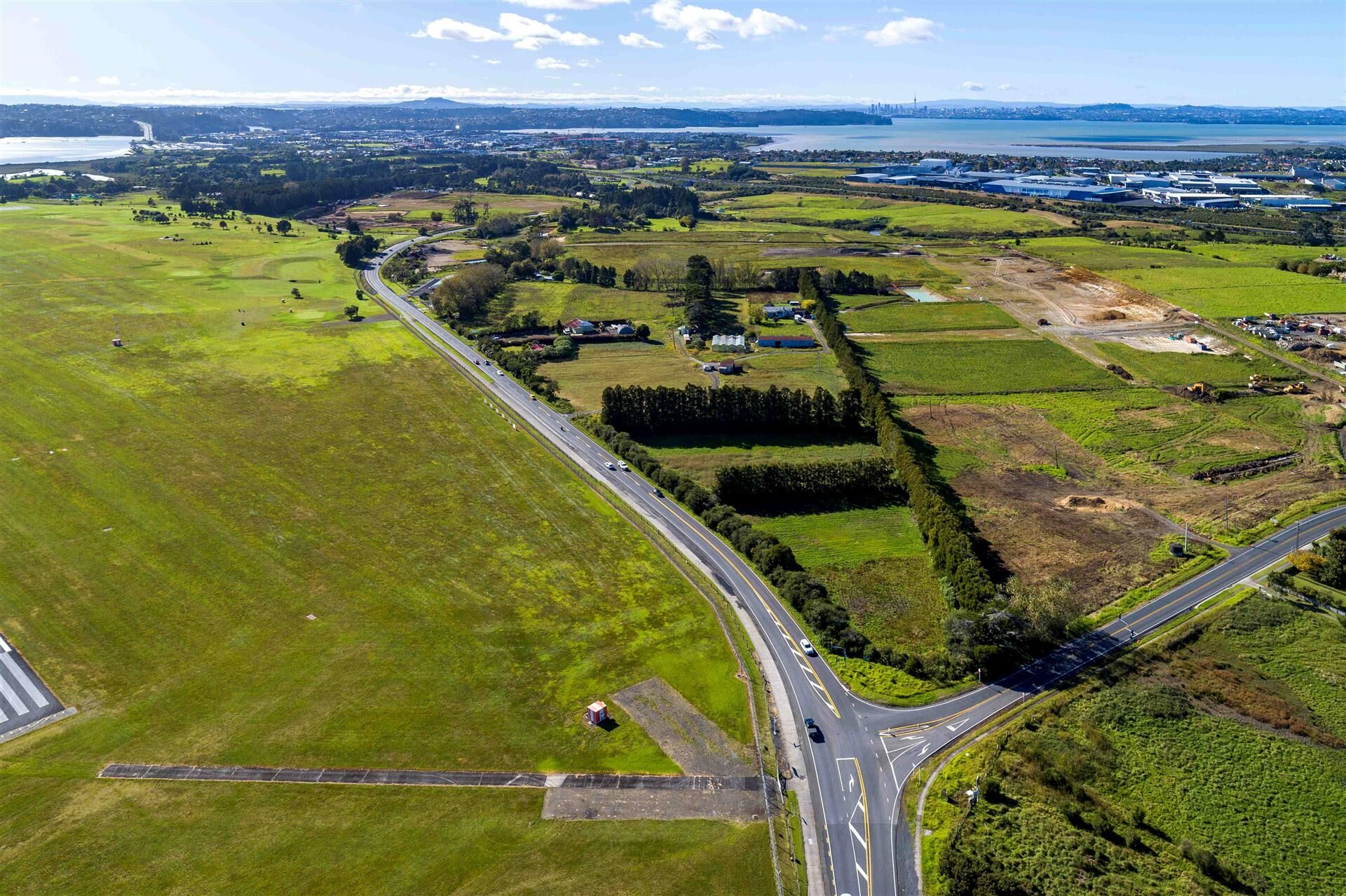 A large, prominent greenfield site tagged for light industrial development has gone up for sale in Whenuapai in an area city planners are targeting for massive growth in Auckland's burgeoning Northwest.
The nearly 6.5-hectare landholding has wide frontage to main arterial Brigham Creek Road, the major gateway route between the city's North Shore and Northwest. It sits between the fast-growing Westgate and Hobsonville metropolitan town centres in a location that is attracting heavy infrastructure investment.
Historically used for horticulture, the freehold site for sale at 141 Brigham Creek Road is currently part of the transitional Future Urban zone and earmarked by Auckland Council to be rezoned for light industry.
It sits beside the planned 23-hectare Whenuapai Business Park development which is expected within months to receive a fast-track zone change and resource consent under Covid-19 recovery legislation.
The freehold site at 141 Brigham Creek Road, Whenuapai, Auckland, is being marketed for sale by Bayleys NorthWest associate director development land sales Wesley Gerber.
The property will be sold by way of a tender closing on Thursday 18 May, unless it is sold prior.
Gerber said the flat, rectangular landholding was well suited for light industrial development.
"Wide road frontage on a main arterial road connecting the North Shore to the Northwest offers high visibility, accessibility, and development potential, all of which can add significant value to the property over time," said Gerber.
Future designation as part of the Business – Light Industry zone under the Auckland Unitary Plan would open the way for a wide variety of activities such as manufacturing, production, logistics, storage, transport and distribution.
"Industrial logistics access will be boosted by the planned redevelopment of Brigham Creek Road from a predominately rural road into a main arterial road, supporting the planned Industrial zoned land and improving connections to state highways.
"The site for sale borders a sizeable business park project led by reputable developer the Neil Group. This is undergoing fast-track planning approvals with an outcome expected within the next few months.
"Significant private plan changes and fast-track consents have already been approved on other properties in the surrounding area," Gerber said.
Whenuapai has been identified by city planners as a key hub to address Auckland's growth challenges. In recent years, Auckland Council has bought up large greenfield landholdings and has been working through a plan change for rezoning. As part of this process, the area including the Brigham Creek Road site has seen significant investigation and investment by the council and the private sector.
"Whenuapai borders a significant built-up existing suburban area alongside considerable private and public investment into infrastructure such as local metropolitan centres. Further investment and infrastructure upgrades are planned over the next 20 years.
"The site for sale is positioned within a few minutes' drive of on and off ramps to the Northwestern and Upper Harbour motorways near their interchange at Westgate.This affords exceptional access to the area's booming amenities, to the Northwest, Westgate and Hobsonville metropolitan centres, and across the wider Auckland region.
"This accessibility makes Whenuapai a prime location to accommodate a significant proportion of future industrial growth in the Northwest. Additional retail and other services will also be required in the area to match the residential growth and supplement the offerings at Westgate and Hobsonville," Gerber said.