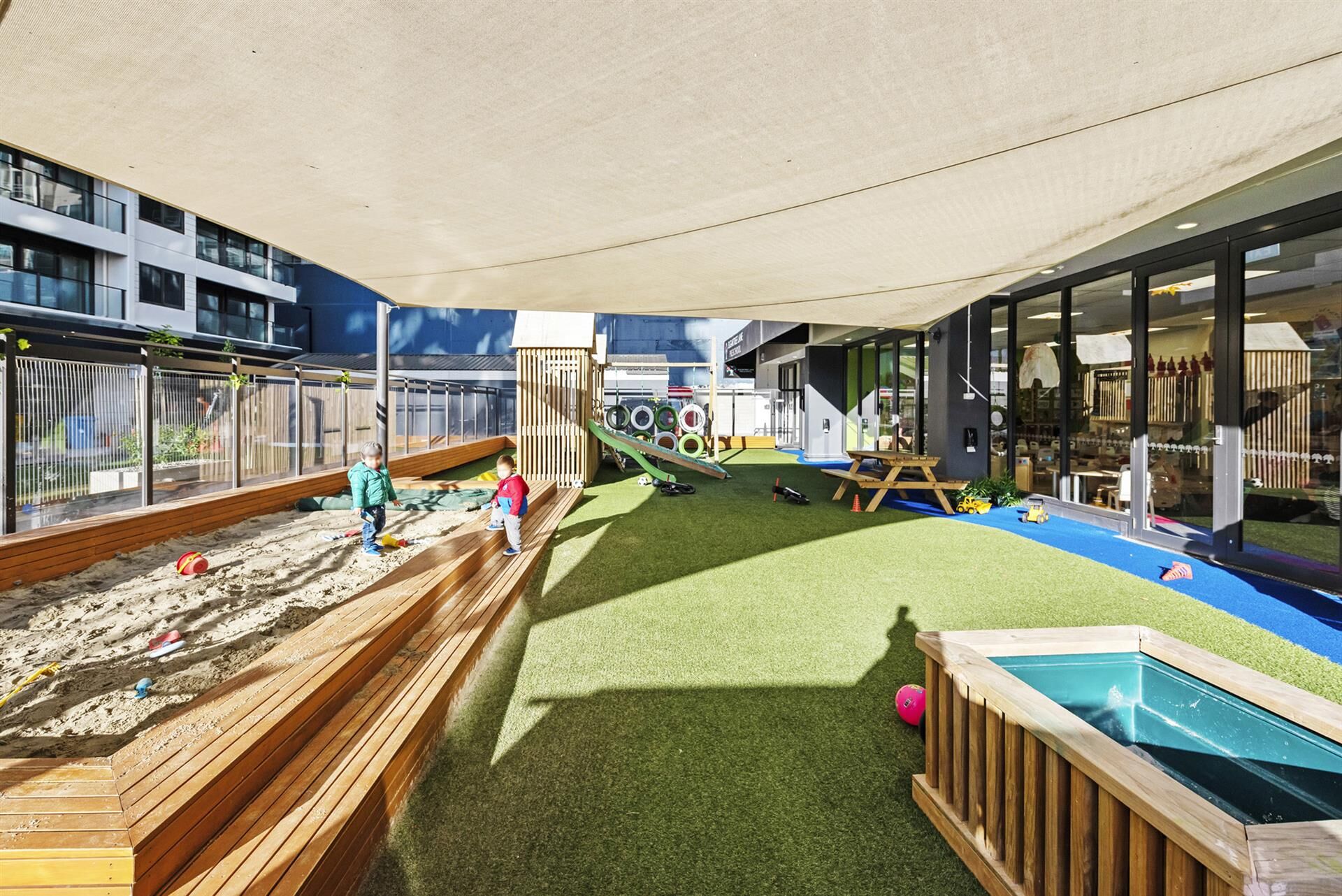 The sales totaling over $15 million comprised two childcare centres plus a range of other commercial, industrial and retail transactions across Auckland and included close to $4 million of commercial sales in the massive SugarTree residential complex at 145 Nelson St in Auckland's CBD.
Bayleys Auckland commercial and industrial director Lloyd Budd says the properties sold at a price range of $690,000 to just over $3 million and at income yields of between 4.24 and 7.43 per cent.
"These yields are considerably higher than what can be achieved on bank deposits and are generally better than income returns on Auckland residential property. This is continuing to drive demand for commercial property.
"The auction was held just before the recent larger than expected drop in the Official Cash Rate (OCR) which is likely to add further momentum to the commercial property market as investors go yield hunting. This was reinforced by the fact that two properties sold post auction relatively quickly after the half percentage point drop was announced."
The largest transaction completed was for the SugarTree Lane Preschool centre (pictured), a new 659sq m commercial indoor and outdoor unit titled property with an initial 15-year lease until 2033 plus three further five-year rights of renewal.
A sale was negotiated by Bayleys' senior brokers Damien Bullick, James Chan and Tony Chaudhary shortly after the auction for $3.01 million at a 7.43% yield after it was bid up to $2.65 million and then passed in on a vendor bid at $2.7 million.
Selling under the hammer for $1.69 million at a 5.33% yield through Michael Nees, Tony Chaudhary and Amy Weng was another childcare centre at 12 Lockett Rd, Glenfield. Located on a 751sqm corner site zoned Mixed Housing Urban, the 170sqm centre established in 1989 in a converted bungalow is licensed for 40 children. Occupant Educare Kids' current lease runs to 2034 with two further 10-year rights of renewal.
Also sold in the SugarTree complex by Bullick, Chan and Philip Haydock were a 56sqm convenience store with an initial six-year lease which sold under the hammer for $500,000 at a 7.1% yield and 43sqm café on a five-year lease which sold post auction for $426,000 at a 7.39% yield
Bullick says the commercial units are located at street level within the SugarTree apartment precinct, on a laneway connecting Union St to Nelson St. "Currently consisting of three residential towers, the development will shortly be home to approximately 2000 residents," he says.
The only offering so far not to sell after being passed in at the auction is a vacant SugarTree unit with a 110sqm floor area plus 44 sq m external deck which is fully fitted out as a bar and restaurant. Chan says it would be ideally suited to an owner occupier.
The auction's lowest yield of 4.24% was achieved on a New Lynn car sales yard at 3021-3023 Great North Rd marketed by James Were, Scott Kirk and George Yeoman. Were says the yield on its lease to a used car dealership reflected the development potential of the underutilised 1294m² site which is in two titles and is zoned General Business. The site has substantial frontage to the major arterial road and is less than 100m from Kiwi Property Group's Lynnmall shopping complex.
The land sale price of $1731 per sq m is a jump up on the $1087 per sq m achieved in October last year for another nearby caryard site on the opposite side of the street at 3010 Great North Rd which was marketed by Bayleys in a Total Property tender campaign. The larger 2782 sq m site sold for $3,023,854 at a 5.5% yield on its lease to Buy Right Cars.
Other properties to sell at the auction included:
58 Rawhiti Rd, Whangaparaoa: The Manly Medical Centre on a 589sqm site sold for $2.9 million at a 5.76% yield through Bayleys Orewa agents Dylan Turner and April Zhou. The 489sqm complex has an anchor tenancy to a GP practice with a smaller lease to a dentist.
Unit 2, 597 Great South Rd, Manuka: 144m² premises in 10-unit retail complex built in early 2000s sold for $1.15 million at a 5.29% yield by Oscar Kuang, James Chan and Amy Weng. Occupied by Sal's Pizza on a 10-year lease from February 2015 with one 10-year right of renewal with fixed annual rental increases of 3.5%.
11 Mangere Town Square, Mangere: 161m² standalone retail premises with 161sqm of land in the town centre, home to 98 businesses, sold for $751,000, at a 6.60% yield, by Quinn Ngo, Matt Lee and Andrew Lin. The tenant which occupies a Dollar Mart store renewed the lease for four years in July 2018
Unit 4, 21 Poland Rd, Wairau Valley: 228m² modern warehouse with high stud warehouse and small amount of office space sold vacant for $690,000 by Ranjan Unka and Trevor Duffin.