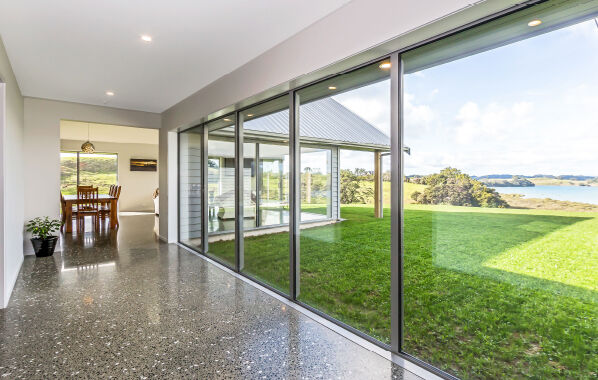 Lifestyle block sales are continuing to inch above sale results from 2020, the latest unconditional sales data from the Real Estate Institute of New Zealand (REINZ) suggests.
The REINZ recorded 2,471 lifestyle block sales in the three months to February 2021, up nearly 40 percent year-on-year.
The national median price of all lifestyle blocks sold was $845,000, up some 19 percent when compared against sale results a year earlier.
"Given the current level of interest rates and consistency in the median price, the outlook for the sector is extremely positive," says Raymond Mountfort, Bayleys regional general manager of lifestyle.
LIFESTYLE BOOM
Lifestyle property sales were sent skyrocketing in the latter half of 2020, as evidenced by sale results from the three months to October, where property sales were up more than 70 percent year-on-year and the national median sale value reached a record high.
"Market conditions remain strong, listings in many areas are constrained and the timeframe for achieving a sale is reducing," says Brian Peacocke, REINZ rural spokesperson.
"Informed by the experience of the global pandemic and ensuing periods of lockdown, New Zealanders are putting more stock into the lifestyle factors," Mr Mountfort says
"Despite many adapting under new conditions, extended periods of lockdown have given Kiwis a reason to become more reflective of their housing situations and we are seeing them, especially families look hard at their options," he adds.
COUNTRY VERSUS CITY
"More than before we are fielding enquiry from Kiwis questioning whether they still need to prioritise proximity to built-up urban areas," Mr Mountfort says.
"As businesses continue to develop flexible working arrangements, and more workers are choosing to work from home one or two days of the week, we're seeing a shift in priorities, with people now asking if they'd rather purchase a bit more land somewhere quieter."
While the jump in the proportion of lifestyle sale has been significant, so too has demand for residential property in urban areas, suggesting people are simply enamoured with property.
Of this, Mr Mountfort explains year-to-date lifestyle sales data is more than just a temporary spike, it shows a shifting social attitude of New Zealanders.
"Kiwis have an intrinsic connection to rural properties, many of us have grown up on them and have happy memories of helping our families and tending to animals outdoors."
"I think we are seeing a shift in behaviour where families and busy professionals are using land purchases as a way to reconnect with a more fulfilling lifestyle," he adds.
MASS APPEAL
While a combination of ultra-low interest rates, supply and demand issues and the social desire to upsize their homes has had a meaningful impact on the recent performance of the lifestyle market, there are other aspects drawing Kiwis out to the country.
Significant recent spend on infrastructure projects and the development of satellite cities across the Auckland region at Kumeu, Huapai, Dairy Flat, Pukekohe and Pokeno continue to add connectivity, enabling new residents use of arterial routes to reach inner-city amenities, whilst still enjoying a rural lifestyle.
Mr Mountfort says competition for rural property across Auckland is fever-pitch given a tight supply of land which is in contrast with growing demand.
"New Zealand has developed this glowing reputation on the world stage thanks to our efforts to contain the virus, and we are bombarded with messaging about how good we have it here."
"Against a backdrop of global chaos, Kiwis have responded by capitalising on what we have, and we are seeing more look to purchase a couple of hectares in rural areas as a response to this," he adds.
Mr Mountfort says there is also a value-for-money element that comes with purchasing a lifestyle property over more highly-priced urban homes.
"Property prices in metropolitan areas across the City Harbour, North Shore and Eastern Bay suburbs regularly hit above the $2 million mark, and that's for properties averaging 700sq m."
"With lifestyle properties, it's not unreasonable to secure a substantial home on two hectares for a similar investment," he adds.
MAKING THE SWITCH
For those considering a move to the country, Mr Mountfort advises taking time to understand the nuances of a rural lifestyle.
"Moving further away from amenities and tightly packed neighbourhoods can sometimes be a big adjustment for budding-lifestylers," he says.
"However, a careful eye over the LIM and builders' report can offer so much information about your new property, its surroundings and features."
One of the most important aspects for people moving from urban areas, is getting to know about the local water supply.
"If your new property is beyond the city supply line understanding your rainwater storage capacity is extremely important," Mr Mountfort explains.