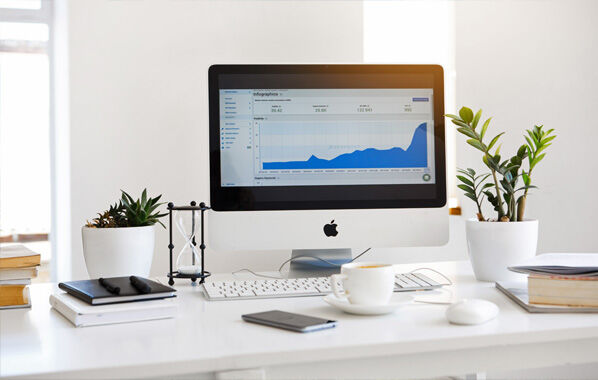 While the global population is still a long way from the light at the end of the pandemic tunnel, the more upbeat sentiment sweeping New Zealand's residential housing market has some backbone, supported by the latest data.
• The New Zealand Herald's property arm One Roof recently reported research findings that property values across the country have dipped only one percent since the beginning of the COVID-19 crisis, despite more than a month of little-to-no market activity during the most restrictive period of lockdown.
While market hawkers warn the worst of the recession may still be yet to come, a host of positive factors seemingly prevail throughout this economic disruption, leading many to ask where to next?
The obvious risks to New Zealand's economy and its housing market are rising unemployment which at current levels is set to peak at nine percent; negatively affected business balance sheets; and a lack of market confidence driven by tightened lending criteria, reduced migration, and business closures.
• However, this downturn is unlike any we have experienced before and in many cases, there's a yin to the yang of negativity, anecdotes in the July edition of the REINZ & Tony Alexander Real Estate Survey shows.
The report says that generally positive reports from salespeople and those in the residential property market are supported not only by high numbers of open home attendance and good prices being achieved but the absence of depressed vendors and serious price regression.
It's worthwhile to note here that this recession was not caused by the collapse of a financial system that took years to rebuild (2008 Global Financial Crisis) but, rather a complete yet temporary halt to economic activity caused by the global pandemic.
At present record low interest rates, a shortage of listings with the potential to creating market competition, and extra money in the back pockets of New Zealander's courtesy of deferred overseas travel underpin residential sales activity.
• As September's general election fast approaches, property commentator Ashley Church says that this election year is unlike many others and for that reason, we cannot expect the 'election year' tradition to play out as it has previously.
While coming off pleasing June sales activity which some have attributed to pent-up demand for housing following the lockdown period, it will be interesting to see what effect yet-to-be-announced party policies will have on what is usually one of the busiest periods on the real estate calendar - Spring.
Because as we know, there's nothing usual about 2020.
In-depth reports:
• In the latest ANZ New Zealand Property Focus: Turn of the Tide, ANZ economists find that several factors presently support residential property performance, yet they still anticipate a downturn looming on the horizon. Where the report details mortgage serviceability, demand for housing, and credit supply has the potential to put downward pressure on house prices, Bayleys expects relative stability thanks to demand fuelled by record low interest rates and an appetite for lending driven by credible applicants with more to spend thanks to these low interest rates and relaxing internal serviceability measures.
• ASB Bank's latest Home Economics Report: Doom or Boom? A post-lockdown housing stocktake remains relatively upbeat, forecasting a six percent decline in national residential property values from beginning to end of the COVID-19 crisis. While impossible to know the precise effect COVID-19 will have on the housing market, Bayleys expects the pent-up demand for property that resulted in welcome sales activity in June will stabilise to offer a clearer picture of what's to come.
• The Real Estate Institute of New Zealand's (REINZ) Monthly Housing Price Index (HPI) found that housing market value nationwide has lifted 8.6% year-on-year, illustrating that despite lower sale volumes, property values across the country are still holding strong.
Topical articles:
• The New Zealand Herald interviewed housing market experts to find revised price forecasts and renewed market sentiment offering confidence in the residential property sector. Despite remaining challenges such as the threat of a fresh COVID-19 outbreak and unemployment, in the current situation mitigating factors are supporting housing market stability.
• In an opinion piece for One Roof, independent economist Tony Alexander says he sees no good reason for waiting to buy property and would be looking now. Given global uncertainty and second pandemic waves close to home, taking advantage of relatively stable house prices and record low interest rates is a smart idea, Bayleys agrees.
• Mortgage advisors say one of the big four banks has cut its internal serviceability criteria for all borrowers, giving clients a net gain in servicing of about $400-$500/month. Reflecting the current record-low interest rate environment, the move sends a signal that perhaps banks aren't as reticent to take on new lending as the media may have portrayed.
• The latest home transfer data from Statistics New Zealand shows that just over 100 homes were transferred to overseas people in the June quarter, this is despite anecdotal evidence suggesting a rise in overseas-based inquiry. The subject of foreign ownership has been difficult to quantify given incomplete data and the methods used to purchase property such as using a corporate entity. Such purchases accounted for 11 percent of all home transfers during the June 2020 quarter.
• In an interview with Seven Sharp, Vanessa Taylor of Real Estate NZ discusses data that shows house prices in New Zealand have doubled every 10 years – and are on track to reach a median of $1.5 million by 2030. The research gives weight to the old adage that the best time to buy property was yesterday.