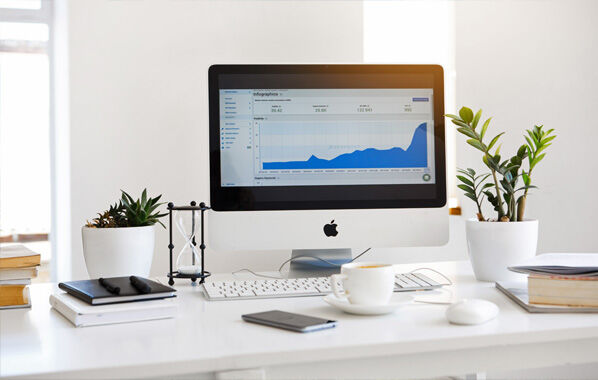 March madness has played out nationwide on our roads as students return to school, in our public spaces as protests and counter-protests argue civil liberties, and on the global economic scene as bank failures sent alarm bells ringing.
With all that excitement, relative flat activity across our residential sales market has provided Kiwis with consistency. At the same time, the latest economic data painted a bleaker-than-expected picture of national productivity and growth.
Residential sale values across the country have remained largely stagnant over the past month while transaction numbers declined markedly.
Despite the numbers, the mood of the market is actually improving as buyers and sellers continue to be encouraged by a light at the end of the tightening cycle tunnel.
Bayleys salespeople are seeing this as we enter a new 'fine-tuning phase' initiated by the Reserve Bank of New Zealand (RBNZ), which despite recently raising the Official Cash Rate (OCR) to 4.75 percent in February, acknowledged an easing of domestic demand across New Zealand's economy might negate the requirement for further interest rate rises.
Wholesale lending rates have eased back recently, and commentators expect volatility on the international financial scene could see further rate regression in the coming months. At the same time, low real estate turnover is making lenders more competitive, and increasingly flexible borrowing requirements are helping would-be mortgage holders to make their move.
In addition to greater certainty in the lending environment, high employment, strong wage growth, and increased opportunities across main centres and regional areas offer room for optimism, particularly for buyers with equity looking to leverage current market dynamics.
The ramifications of international events are also having a variable effect, with China's reopening following an end to its impossible zero-Covid policy supporting New Zealand's primary industries, including international education, and by proxy, demand for housing through rental accommodation and owner-occupied investments.
This has recently contributed to a strong run for urban apartments, with townhouses, units and flats in the main centres of Auckland and Christchurch bucking the market's downturn trend to record year-on-year value uplift.
Looking ahead, the build-up to October's general election looks to provide much of the same market pace. Yet, commentators note economic conditions may become tougher over the coming year.
The cumulative effects of the RBNZ's monetary policy tightening cycle are expected to become much more apparent as mortgage holders roll off ultra-low lending rates and unemployment rises steadily through 2024.
Despite this mixed-bag forecast for the months ahead, it remains an excellent time for both buyers and sellers to make their move, and our salespeople across the country are supporting clients and customers to make the most of the decade's best conditions to trade up and into a new home before the wind changes again.
In-depth reports:
• In its recent Monetary Policy Statement (MPS), the RBNZ raised the OCR by 50 basis points to a fresh cycle high of 4.75 percent. However, it was the central bank's comments about flow-on effects from the Cyclone Gabrielle clean-up that was most interesting. Noting the inflationary impact of the rebuild which will divert resources from industries already at capacity, including the building and construction sectors, New Zealand is positioned for a more sustained period of constrained economic growth. Supply and demand metrics will be exacerbated by climate events like those witnessed over the summer months, and we expect to see a continuation of more muted activity, including for the residential sales market over the next two years.
• The latest Mortgage Advisors' Survey conducted in conjunction with independent economist Tony Alexander notes a rapid return of first-home purchasers to the residential marketplace underpinning a consistent level of demand for the residential assets. Evidence suggests first-time buyers are encouraged by more flexible bank attitudes to credit worthiness as they compete for business amid lower real estate turnover. Investors, too, are becoming slightly more active as the yield curve becomes more attractive, with this buyer group now accounting for one in every five residential transactions across the country. The stable level of market activity despite economic disruption is contributing to average house prices staying well-above levels immediately preceding the pandemic and bodes well for the months ahead, particularly as net migration improves the demand dynamics for the residential property market.
• Research from leading firm CoreLogic has shown Kiwis sold nearly 61,000 residential properties in the year to February. The figure is the lowest 12 month total in four decades and indicates the negative effect of an uncertain economic environment and build-up to the general election on consumer confidence. At the same time, transaction numbers have dropped and listings are abundant, with 16 percent more properties available on the market compared year-on-year, encouraging certain buyers, like cash investors, to seek opportunities. Overall, values remain elevated on pre-pandemic levels and sellers with homes in lower quartile price brackets benefit most from the current mood of the market.
Topical articles:
• Recent Government comment indicates it may be moving away from climate change mitigation in favour of rebuilding damaged roading infrastructure following widespread damage and a receding funding pool. Observers say the need to choose one or the other underscores a weakness in infrastructural funding models while private funding of infrastructure has become commonplace internationally. New Zealand's challenges in financing critical infrastructure could likely add to a supply-demand imbalance across the residential marketplace, ultimately increasing the value of existing assets.
• Sellers across the country are more prepared to meet the market through negotiations, recent TradeMe data indicates. Average asking prices for homes in New Zealand's main centres have pulled back to 2021 levels, indicating that the value assessment stalemate between buyers and sellers has abated, making it an excellent time for purchasers to use current market dynamics to trade up and into a new home. Data also shows urban apartment values in certain areas have risen year-on-year in February, buoyed by the return of international students, tourism and a greater proportion of first-home buyers looking to compact dwellings as an affordable housing option.
• Latest migration numbers from the Ministry of Innovation and Employment (MBIE) show more than 31,000 people arrived in New Zealand on student and work visas during February, a figure only slightly below pre-pandemic levels. Net migration numbers have been steadily increasing since April 2022 owing to a combination of supportive Government scheme plans to attract and retain skilled workers which would help to support New Zealand's economy as it continues to grapple with a skills shortage, and the reopening of international borders. The rising number of new entrants is poised to create demand for residential housing, whether through increased enquiry for rental properties, investment opportunities or family homes.
• A May 2022 survey commissioned by the Ministry of Social Development (MSD) found changes to rental laws have driven up weekly rental rates across the country, with implications for the residential property market. Private landlords say the opportunity to recoup increased compliance costs is a key factor for raising rental rates, which are now at record high levels. The data illustrates these investors' valuable role in providing housing for many Kiwis and the damage a mass withdrawal would do to New Zealand's social framework. At the same time, record-high rental values are pushing more renters to consider their ownership options which have increased first-home buyer activity recently.
• The number of new homes completed in Auckland has increased by 23 percent year-on-year in January, demonstrated by a rise in new Code Compliance Certificate (CCC) issuance for new dwellings. Despite strong building levels, projects are taking longer to complete with the number of homes receiving CCC within two years dropping nearly 30 percent since 2019. The data also shows new homes are an average of 30 percent smaller than a decade ago, with the price to build new virtually doubling in the ten years to December 2022. The rising cost of building, including local and central government taxes, building materials and labour, are poised to shape Kiwi's appetite for housing with fewer standalone homes and more semi-attached and attached dwellings popping up throughout our urban areas, making palatial family homes a rarer commodity.