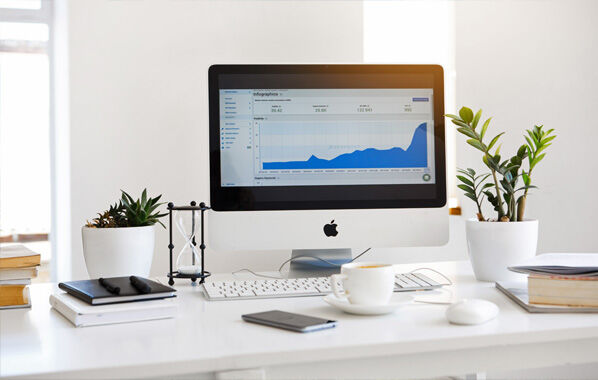 Whilst delivering a super-sized 75 basis point rise to the Official Cash Rate (OCR) at its final Monetary Policy Statement (MPS) of the year, the Reserve Bank of New Zealand (RBNZ) signalled further tightening is still on the way, and Kiwi consumers can expect to see a peak of around 5.5 percent in early 2023.
This signals a significant increase in borrowing costs for more than half of all mortgage holders, expected to roll off ultra-low mortgage lending rates and onto substantially higher offerings in the coming 12 months.
For the housing market, increases in debt servicing have been offset somewhat by solid wage growth and employment prospects. However, it remains to be seen whether the most significant OCR rate rise to date and talks of a recession in 2023 will be the wet blanket over the fire.
Globally, slower-than-expected October inflation results in America have fanned the flames of hope that interest rates won't have to rise so much to control the demon. This unleashed a volley of stock and bond market rallies, making mortgage rate rises less likely in New Zealand for now.
Despite this, domestic inflation pressures are persistently stubborn, and the economy's productive capacity is being constrained by broad-based labour shortages, with evident wage pressure.
While falling consumer confidence considering a rise in debt servicing costs has seen some households tighten their belts in the lead-up to Christmas, spending overall remains resilient, signalling there's a long way to go before the RBNZ gets inflation back to the target band of between one and three percent.
Policy-makers have been busy this month, with the Government also unveiling critical details of its long-awaited legislation to replace the embattled Resource Management Act (RMA).
The first readings for the Natural and Built Environment Bill and the Spatial Planning Bill took place recently, with the third piece of legislation – the Climate Adaptation Act requiring more time for implementation and trials.
Panned for adding unnecessary bureaucracy and regulatory red tape to the consenting process, the RMA of old saw the cost of notified consents rise 124 percent in the four years to 2019, while mid-sized developers have reported consenting costs rising to 5.5 percent of total project costs – which is extreme on the global scale.
Critics of the new and improved legislation say it needs to go further to address the core issues blocking the creation of new housing infrastructure and development. However, the new system will reduce the number of regional and district plans from 100 to just 15 and reduce consent numbers by 40 percent each year.
Whether the system is efficient or an improvement in the status quo remains to be seen as it will require up to 10 years to implement fully. While developers will have their eyes on the future, we do not expect any immediate impact on the housing market, though this is likely to become a key issue as we edge closer to New Zealand's general election at the end of 2023/early 2024.
In-depth reports:
• New Zealand's banking system passed an RBNZ stress test released in early November, reflecting a degree of resiliency despite a worst-case scenario combination of 9.3 percent unemployment, eight percent-plus mortgage rates and a 47 percent decline in house prices. The data echoes sentiments from commentators that Kiwis are well-placed to weather economic headwinds, and should give homeowners facing higher mortgage lending rates some cause for comfort, alongside strong projected wage growth and employment prospects. Moves, including the reinstatement of loan-to-value ratios (LVRs), mean the share of buyers likely to fall into negative equity once house prices reach their trough is very low.
• Statistics New Zealand's recently released inflation data reveals the annual inflation rate remains elevated at seven-point-two percent. A key metric for policy makers is the six-point-six percent reading for non-tradables (domestic inflation factors) which at just zero-point-three percent off its forecast, suggests monetary policy is working somewhat to dampen consumer demand and get inflation under control. Despite this, inflation contributions have been broad-based across all sectors of the economy, reinforcing the likelihood of further Official Cash Rate (OCR) hikes from the Reserve Bank of New Zealand (RBNZ).
• In his latest Investor Insight bulletin, independent economist Tony Alexander finds that market uncertainty regarding mortgage lending rates have thus far had little impact on investor plans for their properties. While the proportion of property investors planning on making another residential purchase has stayed relatively consistent, the next general election could become a pivotal point for property investors with survey results from the New Zealand Property Investors Federation suggesting a fifth of investor could be forced to sell in the Labour Government (and the removal of interest deductibility provisions) prevailed.
Topical articles:
• One of the key components contributing to seemingly relentless inflation is Kiwi employment prospects, with the latest labour market data from Statistics New Zealand showing weekly earnings are up 10.4 percent from a year ago, and incomes continue to rise faster than expected. While this is good news for workers who can offset higher debt-servicing costs with increased wages, broad-based labour shortages are impacting New Zealand's ability to supply goods and services which is of key concern for the central bank as it continues treading down its path of monetary policy tightening.
• In its recent RBNZ Survey of Expectations, respondents say house prices will drop over the coming year, to the tune of 5.39 percent, before rebounding with a circa 2.22 percent in 2024. Market sentiment surveys with forecasters, economists, and industry leaders are extremely important and can often inform decision-making by policy-makers, so it is pleasing to see a negligible decline anticipated for the year ahead.
• In its latest Pain & Gain report, research firm CoreLogic notes 97 percent of property resales made a gross profit in the three months to September. Despite being down from 99 percent at the end of 2021, commentators say anyone who has held for the typical seven-to-eight-year period will likely be sitting on significant capital gains which will go some way to offsetting currently higher borrowing costs.
• Journalist Charlie Mitchell investigates the phenomenon of 'hyper-ageing' across regional New Zealand, which indicates a population where the proportion of people aged 65 and over exceeds 20 percent. He suggests that while New Zealand is technically growing, declining birth rates are seeing existing cities experience a structural decline. Rather than sink slowly into ghost city territory, however, this structural population change provides opportunities for employment, more affordable housing and development courtesy of peri-urbanisation, or the expansion of cities into traditionally rural areas.
• Residential auction activity has performed broadly in line with the anticipated seasonal lift in sales, with the number of properties being offered and sold under the hammer rising in recent weeks. Buyers remain relatively cautious, especially in wake of the latest economic developments and the threat of further mortgage lending rate rises. However metrics indicate a small and meaningful rebound in buyer appetites.