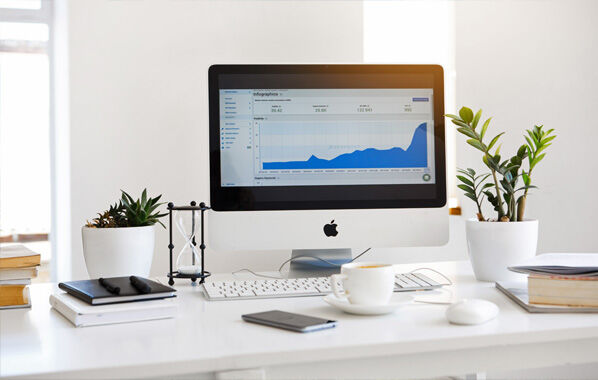 Finding ourselves at an interesting fork in the economic road, a tightening cycle and credit crunch of sorts has begun, but for every headwind, to year-end, there seems to be a counter underpinning ongoing investment into residential assets.
Drawn out lockdown restrictions have hit Kiwis hard, especially businesses across the North Island that are now grappling with higher debt servicing costs that have priced in an Official Cash Rate (OCR) reaching nearly three percent over the next 24 months.
The current setting, however, is 0.75 percent.
But, despite a change in our pandemic management plan, rising interest rates and a shift in development policy, 71 percent of householders responding to the Reserve Bank of New Zealand's (RBNZ's) recent Household Inflation Expectations survey noted they think house prices will continue to rise over the coming year.
This confidence is buoyed by the ongoing effects of record low unemployment and one of the biggest and most supportive monetary policy responses in the developed world, facilitating a fast economic recovery and rapid asset price inflation that has fed a wealth effect and encouraged Kiwis to continue to invest in residential assets.
While consumer confidence remains relatively stable, New Zealand's banks are tightening credit requirements, reimposing more stringent restrictions on high loan-to-value ratio (LVR) lending as of November 1, undertaking tougher credit assessments as part of the new Credit Contracts and Consumer Finance Act (CCCFA) legislation, and incorporating their own versions of debt-to-income (DTI) limits ahead of instruction from the central bank.
[These changes are yet to prove a catalyst for a revision in spending behaviour as the average Kiwi property rose some $207,000 in value over the last 12 months alone, with relaxed border settings and heightened migration further expected to underpin demand for residential property.](http://tonyalexander.nz/resources/Tony's%20View%2018%20November%202021.pdf 'http://tonyalexander.nz/resources/Tony's View 18 November 2021.pdf ')
The construction sector, however, is working overtime to bridge the gap between demand and the historic shortfall for homes, with new land use policy expected to add to firms' 'to-do' lists while making it easier for landowners to maximise the potential of their sites.
Faced with rapidly rising construction costs, ongoing debate around infrastructure investment and questions about urban beautification, it is clear that teething issues will continue to impact the construction sector into the new year as New Zealand's housing landscape evolves upwards and outwards.
Looking ahead, we anticipate a busy summer for residential real estate, with pent-up lockdown demand emerging after the holiday season and both buyers and sellers keen to transact through the first quarter of the new year under still-preferable market conditions.
In-depth reports:
• The RBNZ released its Financial Stability Report on November 11, noting that strong demand for residential property underpinned by low mortgage rates over the previous 18 months has resulted in rising debt levels and household's increasingly vulnerable to future shocks.This statement by the RBNZ points to its protective stance and perhaps a willingness to implement DTI measures sooner rather than later to protect Kiwis from spending themselves into financial oblivion should debt servicing costs become unmanageable. We expect more cautious analysis of borrowers' spending behaviour by lenders will continue to make securing credit more difficult over the coming year.
• In its latest Quarterly Property Market and Economic Update, research firm CoreLogic notes New Zealand's population has one of the smallest annual increases in the year to June 2021 over the past decade – removing one of the single biggest drivers of historic house price growth.Despite this, nationwide values have increased some 30 percent over the last 12 months, prompting us to ask, what happens once borders reopen and migrants look to settle themselves in Aotearoa – billed internationally as a safe haven socially, politically and economically?
• A new report by the Productivity Commission says New Zealand policy-makers must focus on creating the vital infrastructure necessary to accommodate growing populations, as more conventional migration settings loom on the horizon. Infrastructure funding continues to hamper development efforts across the country, with supply-side measures such as relaxed zoning and land use requirements failing to address how new communities can secure new roads, green spaces and water systems necessary to accommodate growth.
Topical articles:
• The recent sale of a home in the leafy Auckland suburb of Grey Lynn by Bayleys salesperson Luke McCaw has set a local record and shows strong market demand from buyers in higher price brackets. McCaw sold the property for $5.3 million after noting huge enquiry from well-heeled purchasers willing to spend a little more on a high calibre, move-in ready residence.
• Bayleys' head of research and insights Chris Farhi says that zoning and intensification changes are complex and trickier than clickbait media articles suggest and upward pressure on developable sites where policy applies is a strong reality. Elsewhere, he notes persistent enquiry from Auckland buyers for properties across the regions, with Canterbury attracting particular attention for its mix of proximity and comparative affordability.
• In its November Economic Overview, Westpac Bank says that while New Zealand's economy is in good health, policy settings behind the scenes are turning the wheels of change. Despite noting the impact of ongoing capacity constraints, especially across the construction sector as difficulties finding skilled labour, materials shortages and supply disruption continue to bite, Bayleys expects underlying demand for residential property will underpin value growth through the first half of the new year.
• The Auckland Council issued just 776 Code Compliance Certificates (CCCs) for new dwellings while the region was in lockdown during September, compared with 1,137 the September prior. While record building consent issuance nearing 47,000 annually is reassuring for New Zealand's high profile housing shortage, Greg Ninness of interest.co.nz reminds us that CCCs are the true measure of new housing output.
• Independent economist Tony Alexander thinks residential property values continue to rise despite higher debt servicing costs because buyers are rushing now to lock in still-low interest rates before mortgage lending rates rise further, as forecasted. Geoff Bascand, the outgoing deputy RBNZ Governor has echoed this sentiment, noting that 70 percent of mortgages are due to be fixed within the next 12 months at interest rates one-to-one-and-a-half percent higher than current levels.