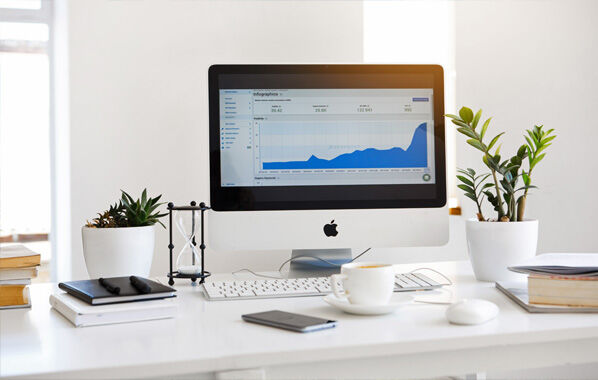 Having adjusted expectations for economic growth and New Zealand's road to recovery following COVID-related disruption, commentators this month cite strong demand for residential property as one of the key factors driving the economy right now.
Asset prices have been inflated by a seemingly relentless programme of fiscal stimulus that includes a near-zero Official Cash Rate (OCR) and corresponding record-low retail rates, the $100b Large-Scale Asset Purchase programme (LSAP), Loan-to-Value Restrictions (LVRs) kept at bay for now and the recently introduced Funding for Lending Programme (FLP) coming into effect this month.
As mortgage rates edge down towards two percent, providing ongoing support for the residential market, some banks have reportedly reinstated LVRs ahead of direction from the Reserve Bank (RBNZ) in a bid to curb 'high-risk' borrowing and meet responsible lending obligations.
Despite efforts to control rapid value growth, it appears a perfect storm of chronic undersupply, fiscal stimulus and the global phenomenon that is very-low interest rates have come together across New Zealand to provide ongoing support for the housing market.
Policy-makers are, however, finding it difficult to manage social and economic objectives, recently exemplified by Deputy Leader Grant Robertson's open correspondence to RBNZ Governor Adrian Orr requesting solutions to rising housing inflation. This, a popular opinion that has aided business confidence, filtering down to the property market by way of increased investment.
Additional increases in income tax have been ruled out by the government, Robertson has recently indicated an interest in extending the Bright Line Test (BLT).
Introduced in 2014 as a way of dampening property speculation, the BLT requires sellers to pay income tax on capital gained from the sale of residential property (excluding a family home) when sold within two years of purchase.
This was extended to five years in 2018.
Drawing criticism as a 'capital gains tax by stealth,' discussion about the health of New Zealand's bank balance is increasing, and as the property market continues to be one of the economy's best-performing industries, we're seeing a growing appetite for clipping the ticket here.
With one eye on the precarious balance between economic policy and social wellbeing, all signs point to a heightened level of market activity over the coming summer months, driven largely in-part by grounded Kiwis taking a greater interest in their living situations and record-low interest rates that are driving purchasing decisions.
As fewer workers find themselves supported by the wage subsidy scheme, and even less accepting mortgage deferrals, a greater number of property owners are finding themselves clear of the danger zone predicted at the start of 2020. Aided by rising values and a higher proportion of properties being resold for more than the original purchase price, it seems homeowners will continue to receive powerful encouragement to transact well into quarter one 2021.
In-depth reports:
• CoreLogic's latest Property Market and Economic Update reveals a striking difference in the performance of the property market between quarter two and three 2020. This has been driven by first home buyer and investor activity. Interestingly, the market share that 'movers' – that is families/individuals moving from one home to another, holds has dipped to historically low levels that we expect is due to a tight supply of listings and increased competition.
• In its latest Monetary Policy Statement, the Reserve Bank of New Zealand (RBNZ) left the Official Cash Rate (OCR) unchanged at 0.25 percent, however, introduced a new initiative called the Funding for Lending Programme (FLP). The FLP aims to lower the cost of borrowing for businesses and households by providing financial institutions with long-term low-cost funding secured against high-quality collateral. This is expected to support economic activity and employment, however, its success depends on whether reduced costs are passed through to the borrower.
• In a report entitled New Zealand's Economic Future: COVID-19 as a catalyst for innovation by think-tank Koi Tū Conversation, land tax is flagged as a more progressive and efficient form of wealth tax that would encourage development and limit evasion. This, it says, could reign in issues with housing affordability and productivity in Auckland that would have flow-on effects for regional residents. The report extols the value of COVID-19 as an opportunity to reinvent tired policy and further develop a more sustainable economic model.
Topical articles:
• Rising business confidence and by extension, confidence in our national housing market is undeterred by recent consultation by policy-makers on solutions to housing inflation. Driven by the expectation that interest rates will fall further in 2021, survey respondents expect house prices to keep rising in the new year. Consumer confidence plays a crucial role in economic growth and the indication is strong that Kiwis will continue to spend on tangible assets such as residential property.
• News the Reserve Bank will begin consultation on reintroducing LVRs following fervent market activity has been seen as a red rag to a bull, effectively telling buyers to secure a property before regulations are revived in March 2021. The RBNZ has strongly signalled regulations could be targeted at investors and with this dampening policy now on the horizon we expect to see this buyer class particularly active over the summer months.
• The CoreLogic House Price Index for October has found that nationwide property values are rising faster than pre-COVID levels. Support mechanisms and high demand for property have supported housing inflation, despite a local recession, as all 21 main urban areas analysed in the report were shown to have experienced value growth over the month. With supportive systems such as the mortgage deferral scheme extended through to March 2021, demand for residential property will persist in the short-term.
• Frustrated property purchasers are advised to consider all their options, secure finance and exercise patience when searching for a home in the current market cycle. Direction from the One Roof panellists was congruent with predictions that market buoyancy will continue over the summer season and buyers with a flexible approach and preferable financial situation will be in the best position to secure a home despite hot competition across the country.
• Strong international interest is pushing New Zealand's average asking price upwards, encouraging more sellers into the market, data from property platform realestate.co.nz shows. Increasing to $772,228 (up 12 percent year-on-year), the average asking price for residential property across the country is supported by retention of Kiwis in our regions and a concentration of overseas attention on our main centres, largely driven by house-hunters based in the United Kingdom and Australia.