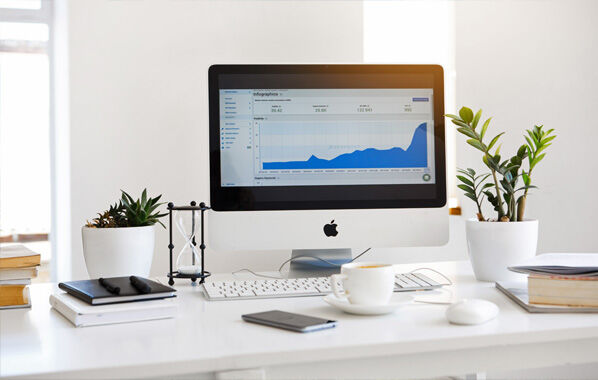 Kicking off the month with a bang, the Reserve Bank of New Zealand (RBNZ) increased the Official Cash Rate (OCR) by 25 basis points to 0.50 percent - the first rate rise Kiwis have seen in seven years.
While the move has been acknowledged as a long time coming, financial institutions were divided, some immediately lifting mortgage and term deposit rates, while others chose to stay the course, safe in the knowledge they had previously priced this movement into retail offerings.
For homeowners that have enjoyed record-low levels of borrowing with record value growth for their residential assets, a 25, 50 or even 100 basis point hike may not be cause for alarm.
However, the central bank's move signals the start of a new phase of fiscal policy as New Zealand moves from emergency stimulatory settings, down a more traditional path.
While we have yet to see what the future holds for the economy, pundits still expect further rate rises at the November, February and May OCR reviews.
Although it's worth considering the mounting pressures abroad including record-high oil prices, and a growing energy crisis will have a filter-down effect for Kiwi businesses.
The central bank has been supremely busy this year, tweaking monetary policy in response to a huge demand for housing and credit. Before a November 1 implementation date, they announced plans to halve the portion of mortgage lending to high loan-to-value ratio (LVR) borrowers.
Budding homeowners with a deposit of less than 20 percent will now only be able to account for a maximum of 10 percent of a bank's total new lending, as opposed to 20 percent.
Commentators have been quick to criticise the move, saying it will disproportionately impact first home purchasers which are the buyer class most likely to seek debt-heavy loans.
While these measures address the demand side of the coin, the Government, in bipartisan agreement with the National Party made an effort to target supply, by announcing new rules to allow up to three homes of three storeys to be constructed on most sites across our biggest cities, without the requirement of resource consent.
Under new rules, effective August 2022, it expects the change will add a minimum of 48,200 homes to Auckland, Hamilton, Tauranga, Wellington and Christchurch's housing supply.
While the move goes some way to addressing supply issues in our main cities, cohesive intensification continues to be a collaborative endeavour requiring greater investment into local infrastructure to support these new communities, and availability of credit for developers to undertake new housing development.
It will be interesting to see the uptake here, and whether the price of developable land continues to increase at the same rate, especially as developers now know that properties with new-build status are exempt from recent tax reforms.
In-depth reports:
• In its latest Property Focus Report, ANZ Bank explains the expected impact of recent housing density legislation. While effects are yet to be quantified, given the variable nature of inflation expectations and capacity constraints facing the construction industry, migration will be a key factor set to influence demand. With New Zealand's vaccination rates rising and the likelihood of easing border restrictions improving, the building supply deficit we have worked so hard to claw back from could well tip back into a shortage with the arrival of migration at 2019 levels.
• [In his October 28 newsletter, independent economist Tony Alexander explains his expectation that interest rates will keep rising, with an effect on property values.](http://tonyalexander.nz/resources/Tony's%20View%2028%20October%202021.pdf 'http://tonyalexander.nz/resources/Tony's View 28 October 2021.pdf') While financial policy continues to tighten – think rising interest rates, tougher bank stress testing and less availability of credit - house prices will likely grow at a slower and steadier rate rather than regressing at once. The influence of recent tax reforms, new intensification policy, and a shift in spending habits as border restrictions ease are all points to watch going forward.
• In its Quarterly Property Market & Economic Update, research firm CoreLogic finds that quarterly growth across our housing market is slowing, with the impact of rising interest rates a key theme for the 2022 year. An overall impression of the data in this report is that the residential marketplace finds itself in a state of flux, with demand for homes high, while our ability to pay higher prices is impacted by large debt levels and a cautious approach to lending from banks. Development too, paints a muddy picture, with new rules set to add supply, which would otherwise have a flattening effect on current values. However, the construction industry is hampered by capacity constraints, meaning new homes aren't likely to come online for some time yet.
Topical articles:
• A recent survey by OneRoof found new homes were cheaper than existing properties in some regions by as much as $600,000. The data illustrates the value of new-build townhouses and apartment developments for first home buyers and investors that are seeking a more affordable alternative to a traditional standalone home. However, median values for new properties are rising fast, nearly 20 percent in the 12 months to October 2021.
• Commentator Bernard Hickey offers an interesting opinion on the Government's recent housing intensification announcement, noting the cost of creating new infrastructure remains a key barrier to increasing our housing supply.
• Data analysis by Canstar New Zealand and OneRoof has found that buying a house in many of New Zealand's regions has been a more rewarding investment strategy than savings in a term deposit or the share market. Demonstrated capital gains on residential property across the country continues to attract Kiwis to the market because of the ability to leverage a 20 percent deposit while reaping the rewards of gains on 100 percent of the purchase price.
• Despite extended lockdown restrictions across the Upper North Island, Bayleys salespeople say demand for homes remains high, with our recent auction success rate exceeding 90 percent in the first few weeks of level two and three announcements. Industry experts say a combination of factors continue to underpin demand including; the seasonal change from winter to spring attracting buyers, increasing infrastructure spent adding value and the persistent supply-demand imbalance creating competition.
• Residential property values increased 1.4 percent during September, according to the CoreLogic Housing Price Index (HPI). This is a monthly reduction from 1.6 percent, marking the fifth consecutive month of easing growth rates which have been impacted by tightening credit conditions and stretched affordability. Where experts say the supply-demand imbalance and an element of pent-up demand owing to lockdown, continues to underpin current activity levels, the 2022 story will likely be of tightening monetary policy, limiting buyers' ability to pay what is required to satisfy vendor expectations.