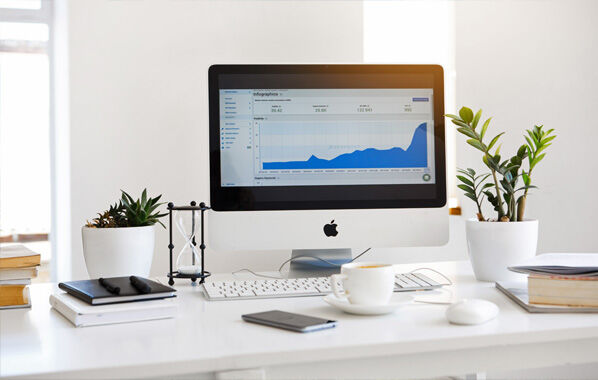 Both the Government and the Reserve Bank of New Zealand (RBNZ) have been a busy this month, unveiling major changes to housing and monetary policy.
Following a swift nationwide lockdown once the Delta variant of COVID-19 was detected in our communities, RBNZ plans to hike the Official Cash Rate (OCR) were put on hold, with assistant governor Christian Hawkesby noting it will likely rise 25 basis points once the latest disruption is behind us.
Likening the RBNZ's approach to that of the heron, which takes small, considered steps, Hawkesby said the economy and financial markets were 'functioning well', giving pause for thought that continued monetary stimulus by way of a record-low OCR may have run its course.
Mortgage rate rises are likely to be slow and steady so as not to overwhelm highly indebted households and it pays to remember globally, we are still in a low interest rate environment.
Market conditions for purchasers with small deposits (read: first home buyers) have just become tougher with news the portion of new high-loan-to-value ratio (LVR) lending will halve from 1 November.
From next month, only 10 percent of new bank lending will be able to support buyers with a deposit of 20 per cent or less, of which a reported 75 percent are first time buyers.
The move has confused pundits who saw housing policy changes thus far tasked with helping first time purchasers rather than hindering them, however, the central bank is seeking to protect highly leveraged Kiwis in the face of rising interest rates.
For the housing market, the impact on prices is likely to be nominal, however, the industry continues to dissect the social effects of kicking the homeownership can further down the road.
Much awaited clarification on what defines a 'new build' under the government's housing announcements made in March, including the decision to end investors' ability to deduct interest expenses from their properties was released this month.
'New build' properties are exempt from the new policy changes, with properties considered new for 20 years from the time a Code Compliance Certificate (CCC) is issued applicable to any subsequent owner within that period.
In Tony Alexander's latest investor survey, respondents noted tax reforms are unlikely to persuade them to exit the market, however, 47 percent reported they are likely to buy 'new' – leading us to believe the policy change will underpin an upswing in sales activity for new build properties from investors.
Interestingly, 66 percent of those investors planning on expanding their portfolios noted they would search for a standalone home, with 23 percent targeting townhouses and 11 percent apartments.
In-depth reports:
• A new survey by Bayleys' strategic partner, global property consultancy Knight Frank has found house prices in 10 of the world's developed economies, including New Zealand, averaged 12 percent inflation over the last 12 months. According to the data, property prices have lifted some 26 percent in New Zealand over the last year, rising 4.5 percent in the three months between quarter one and two 2021. Globally, the low interest rate environment continues to drive market activity, and future expectations are closely related to global developments.
• In its latest quarterly Mapping the Market Report, research firm CoreLogic has found 78 percent of New Zealand's suburbs recorded median value increases of $100,000 or more over the past year. Of the 983 suburbs covered by the interactive mapping tool, all except eight have seen annual growth in median values of 10 percent or more. The data illustrates the key role fiscal policy has played in supporting household wealth through the pandemic and the way increased competition for existing homes has played out through the housing shortage.
• In its latest Property Focus Report: Rent is Due, ANZ Bank says any moderation of house price inflation will likely be gradual, with the rental market one to watch, given recent moves which deter private landlords. With compliance costs increasing as a result of recent tenancy reforms, higher home standards and the end of interest deductibility provisions, it is almost certain investors will raise rents to recoup some of the costs which could have tough effects for New Zealand's widening wealth gap – which is largely determined by whether you own a home, or not.
Topical articles:
• Property values in New Zealand's biggest city have remained resilient despite an extended period of lockdown restrictions, with median property prices rising 26 percent year-on-year and three percent month-on-month, according to the REINZ's Monthly Property Report. Across the country, 16 regions achieved new record median prices with properties spending about three days less on the market when compared to the same time last year. Despite noting a decrease in sale volumes, the high prices achieved through the nationwide level four lockdown illustrate the strength of the real estate sector's digital capabilities and the willingness of buyers to continue to transact.
• In its NZ Property Report: August 2021, property portal realestate.co.nz notes housing stock is at its lowest level in 14 years with just 12,249 homes available for sale across New Zealand. Down 32 percent year-on-year. Regional areas including the Coromandel, Taranaki, Nelson and Canterbury are reporting the lowest levels of stock which show that addressing housing supply in our main centres is not the only challenge faced by the construction industry. Until more homes are planned in regional areas, prices will continue to rise, underpinned by heightened competition.
• In his daily report, The Kākā, journalist and social commentator Bernard Hickey examines the dire absence of any acceptable targets by the government for housing and rental affordability. He notes while pressure mounts on policy-makers to exact change, the Prime Minister has said she does not want house prices to fall and even a regression to four percent annual growth, deemed 'acceptable' by the Government, would take nearly four decades for the house price to income multiples to return to levels circa 2017. It seems the drastic correction needed to see property values at 'affordable' levels is a political 'no-go' zone.
• The 'spike' in sales activity following last year's level four lockdown restrictions is unlikely to be sustained this time around, experts say. However, house prices are expected to remain elevated in the near term. The housing market continues to defy expectations despite a shifting landscape that includes slower population growth, government intervention, higher building activity and higher interest rates.
• Amidst a shortage of coal power supplies and toughening emissions standards, power outages across China have halted production at global brand factories including Apple and Tesla. As the world's largest manufacturer, the power supply shock has the potential to further disrupt supply chains across the world. New Zealand imports approximately $13 billion worth of goods and services from China including electronics, machinery and equipment with the potential to slow the construction of new housing.