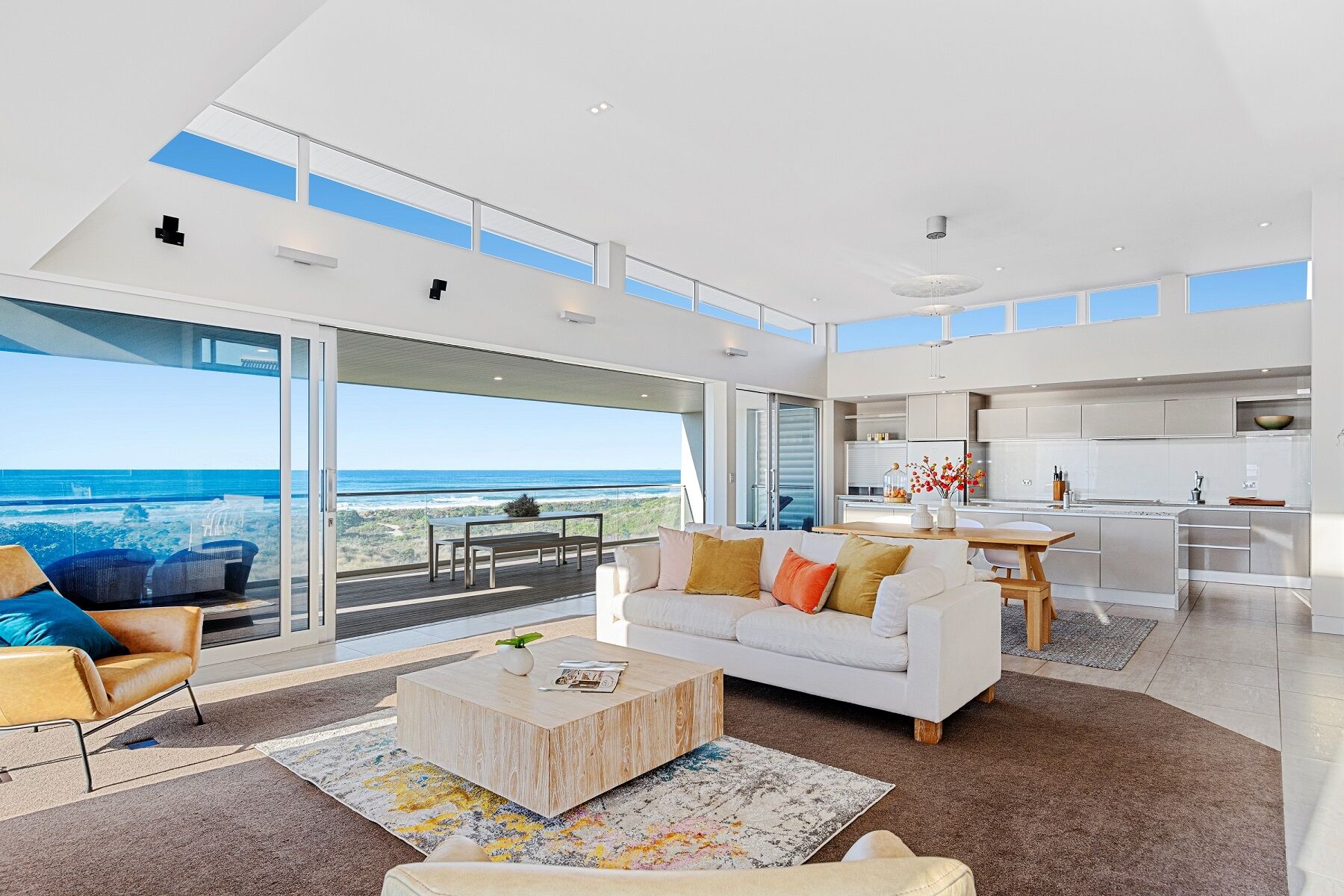 The treasured property at 223 Oceanbeach Road, Mt Maunganui was originally purchased by local siblings John and Phil Bateman in the late 1940s for a mere 200 pounds.
Today, the 1,548 square metre site (more or less) is one of the last remaining properties with frontage to both Oceanbeach Road and Mt Maunganui Beach.
The property is offered for sale through Bayleys by international tender closing Thursday, September 3.
"Bequeathed through the generations, this has been a much-loved family holiday home," says Bayleys Mt Maunganui salesperson Sharon Hall.
The original bach – of quintessential Kiwi design still stands preserved today on the knoll, built in 1949 by carpenter and Bay of Plenty golf champion John for 55 pounds.
"The current owner remembers many happy times at the bach accompanied by friends and relatives that would often stay overnight or take day trips from their homes around Tauranga," she says.
So special was the Batemans' original bach that the parents of the current owners left it intact, choosing to build a larger family home at the front of the property that would emulate its relaxed, beachy essence.
The architecturally-designed four-bedroom home offers panoramic views out over the golden dunes of Mt Maunganui Beach and on towards Mayor and Motiti Islands.
Including a self-sufficient guest level with two bedrooms, the main house features an elegantly tiled bathroom and open-plan living area with floor to ceiling French doors that fully extend to capture hints of the sea breeze.
"Upstairs the uninterrupted vista is simply spectacular and proportionally perfect," Ms Hall says.
A large chef's kitchen with central island opens effortlessly out to the living, dining, and alfresco areas boasting an ever-changing, incomparable landscape of sunrise, sunset, and sparkling sea views.
There are two additional bedrooms upstairs, two bathrooms and an internally accessed courtyard with shutters and a louvred ceiling which provides yet another position from which to unwind and enjoy the view.
"Decidedly relaxed and low maintenance, the main house lets the view speak for itself with natural textiles selected to compliment the spectacular surrounding environment," Ms Hall explains.
"Offering elevation and an easy contour, the site presents a very special opportunity for someone that could enjoy the beautiful main house and remaining land or subdivide to maximise the property's land value," she continues.
Ms Hall says the current owner recalled the original purchase of the property was met with some wider family resistance as they thought it was positioned too far out of town.
Today, the property's location is one of the most coveted across the area, positioned near the recently refurbished Bayfair Shopping Centre, golf course, surf club, cafes, and restaurants.
"Unsurprisingly I've had a lot of interest both locally and abroad from purchasers that see value in the architecturally designed main house, historic original bach, and a beach-front site that's packed with potential," Ms Hall says.
Of the market Ms Hall says purchasers are increasingly gravitating to properties that provide a home as well as lifestyle options following the global pandemic and ensuring lockdown periods.
"As far as finding a safe port in the global storm – this property is unsurpassed," Ms Hall says.
The property at 223 Oceanbeach Road, Mount Maunganui is offered for sale by international tender closing Thursday, September 3.