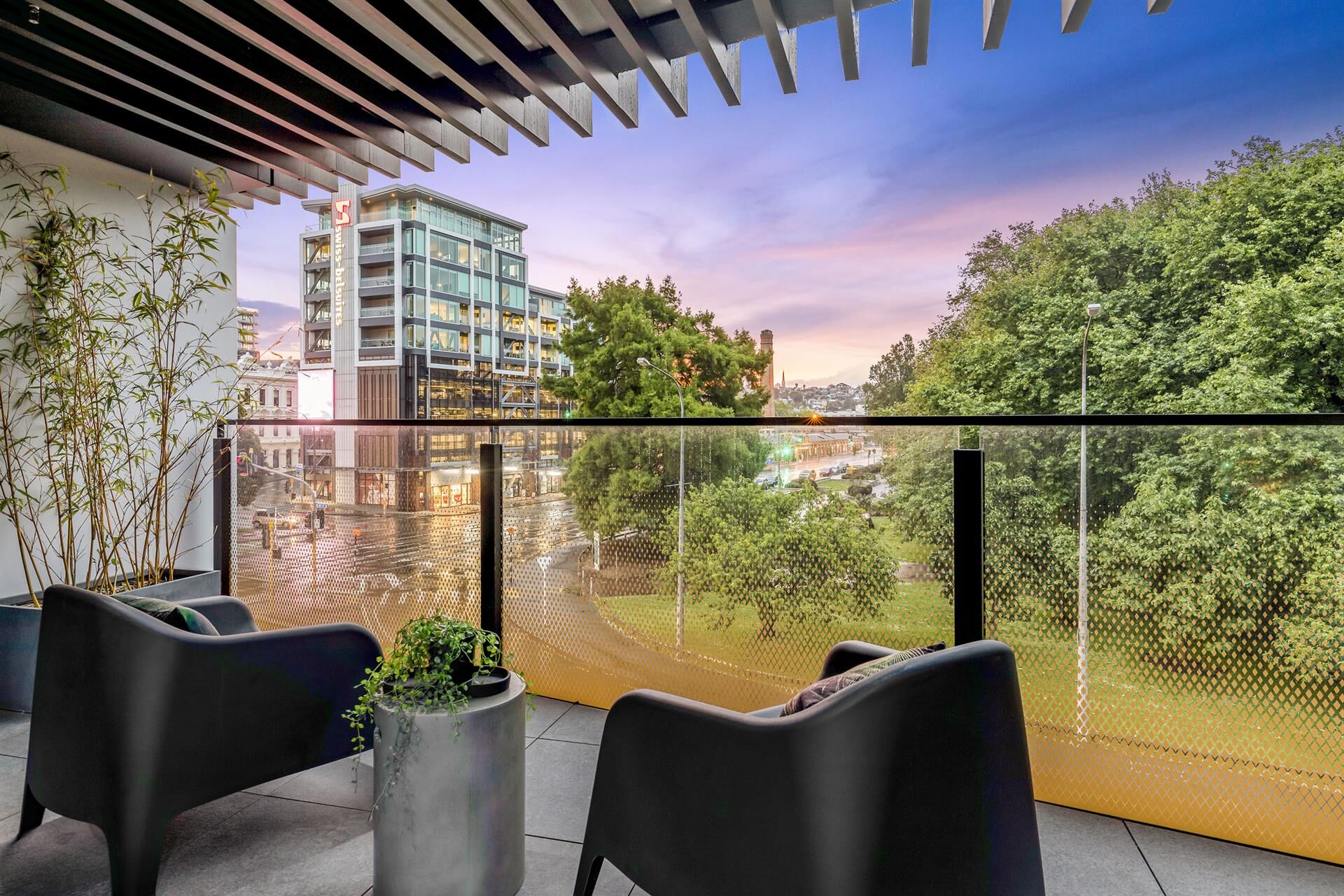 A residential property developer is going to new lengths to sell off the last remaining four apartments at their city-fringe apartment complex – offering to pay part of buyers' mortgages.
The deal is being offered on a quartet of apartments located within the recently completed, upmarket 10-storey Vulcan complex in Auckland's Halsey Street – directly overlooking Victoria Park.
With 34 of The Vulcan's 38 one and two-bedroom apartments sold, the developer Halsey Capital Limited now wants to offer something different to lure in potential purchasers.
The company is offering to pay the interest on buyers' mortgages for the first year of their borrowings. While the buyer is free to finance their purchase with whichever bank they wish, the offer is subject to terms and conditions.
The four remaining two-bedroom/two-bathroom Vulcan apartments are being marketed for sale through Bayleys Real Estate by negotiation with offers closing on December 11. Salespeople Trent and Julie Quinton said that with the promotion finishing mid-December "Christmas is going to come early for some lucky new owners!"
"The apartments are complete and virtually all of The Vulcan's new owners have already moved in, so there is the definite potential that buyers of the last four remaining apartments could be enjoying turkey and ham on their balconies on Christmas Day," Mr Quinton said.
Mr Quinton said that as a price-indication, other apartments in The Vulcan had sold for between $650,000 for a lower-level single-bedroom pad, up to $1.8million for two-bedroom apartments on the top floor.
"Vendors have offered cars, boats, overseas holidays, and furnishing packages as part of marketing enticements, but to the best of my knowledge no-one has ever offered to help pay the mortgage before," Mr Quinton said.
"You gotta think outside the square sometimes."