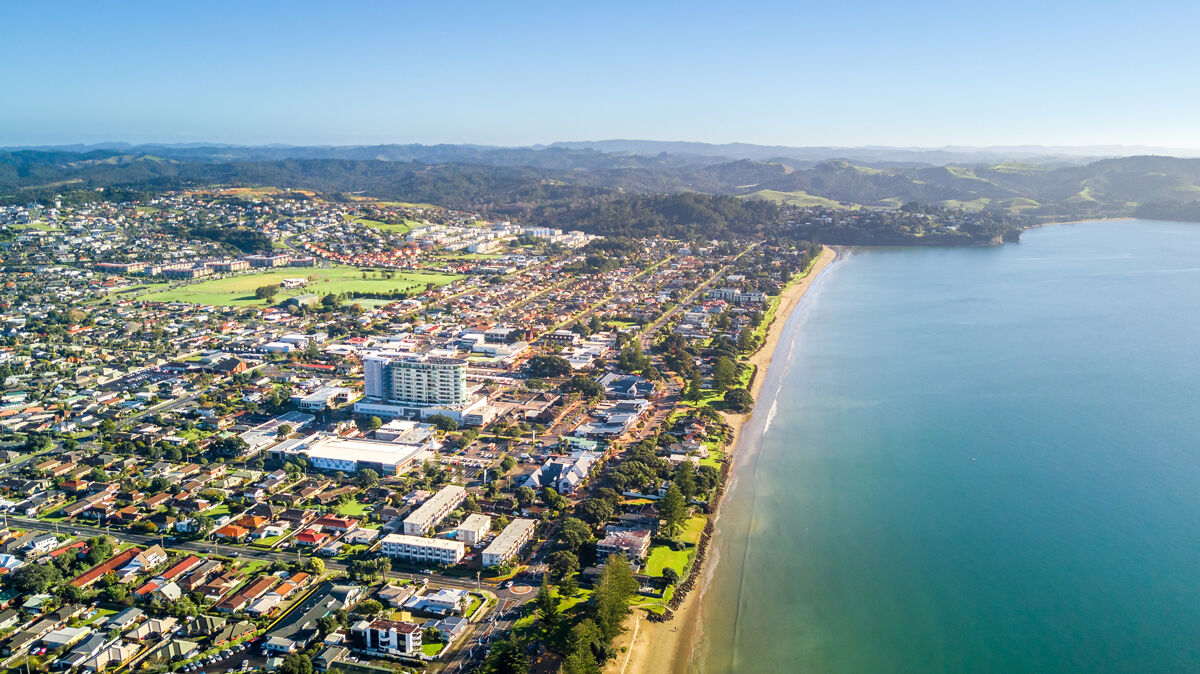 Having reaped the rewards of asset price inflation during a global pandemic, Kiwis consumers are being battered by a series of interest rate rises, global uncertainty and economic headwinds, with critical implications for the residential housing market.
Following the astronomical value growth that soared some 40 percent in some regions across the country, transaction volumes have been undeniably lower throughout the year – a not entirely unexpected phenomenon we understand is the real estate cycle.
REAL ESTATE CLOCKWORK
The best way to explain these fluctuations is that real estate operates like clockwork. The favourable market Kiwis have experienced in recent times, dubbed the 'sellers-market,' sits at the top of the cycle in the midnight position. While the 'buyers-market' at six o'clock indicates an easing of competition and sale prices.
Coming up on 50 years in the real estate business, Bayleys have weathered every phase of this cycle.
Through the sales upswing of 1975, the huge development which characterised the early millennium, and the crippling effects of the Global Financial Crisis in 2008 - the business has developed a unique pedigree, which allows its salespeople to maximise results when the going gets more challenging.
The domestic property market rode the wave from nine to midnight sustained during the pandemic, with high values and demand feeding momentum.
We now move swiftly around the clock with a rise in debt servicing costs and lower consumer confidence impacting transaction numbers and buyer appetites.
Yet, we've been here before and know there's no need to be intimidated by shifting market dynamics.
CHALLENGES AHEAD
Effecting an optimal sale result will become more complex as Kiwis face financial pressure in the coming months. Salespeople will work harder to deliver results as the buyer pool ebbs, and the central bank continues its necessary programme of monetary policy tightening.
The residential property market is in undeniable flux, and the cycle is progressing. However, change is the catalyst for opportunity, and at Bayleys, we look forward to leaning into the challenges presented by current market conditions.
Change presents an opportunity for individuals to reassess financial values. Perhaps it's time to recycle capital gained from the batch to help children into a home of their own. Or right-size from the traditional family property into something more suited to a new age and stage.
For professionals qualified to sell real estate, it's an opportunity to polish their skills.
Whatever the economic climate – Kiwis will continue to transact, motivated by the fundamental need to buy and sell property – be it for a new job, new family member or new lifestyle.
It remains the skill of your salesperson and the scope of your marketing campaign, which will determine success.
PERFORMANCE ENHANCER
Traditionally, Bayleys has performed very well during more muted market activity because the business offers the tools, knowledge and skills that others don't.
Rather than compromising on commission, salespeople are trained to add value to each transaction through targeted marketing and the ability to cast the net wider to match the right buyer with the right property.
As New Zealand's largest, full-service real estate agency with 96 offices from the top of the North Island to the deep south, Bayleys understands that sellers will look to negotiate in the absence of value. As a result, our salespeople elevate their service offerings above the competition utilising a vast international network, superior training and wraparound support to find the buyer prepared to pay that little bit more for your property.
For those contemplating a sale this summer, there are some essential elements to consider.
• Engage a local expert. As the adage goes – it's about who you know. These salespeople often have strong community ties and an established network of buyers seeking properties in the area.
• Do your homework. Have a clear command of what you want to achieve from the sales process and discuss this with your salesperson during the submission presentation. This is their chance to showcase their skills, and they won't waste it. • Request comparable recent sales and ask questions. Bayleys salespeople understand that superior market knowledge gives them the edge and will be only too happy to discuss your options.
While commentators are bracing for impact over the coming months, and rapid price movements shake our belief in consistency, it is clear there is no perfect time to buy or sell. What can be consistent, however, is a seller's ability to leverage educated, experienced advice and innovative service from a Bayleys professional they trust.